:Interview: Tiffani Fest – Scream Queen In Training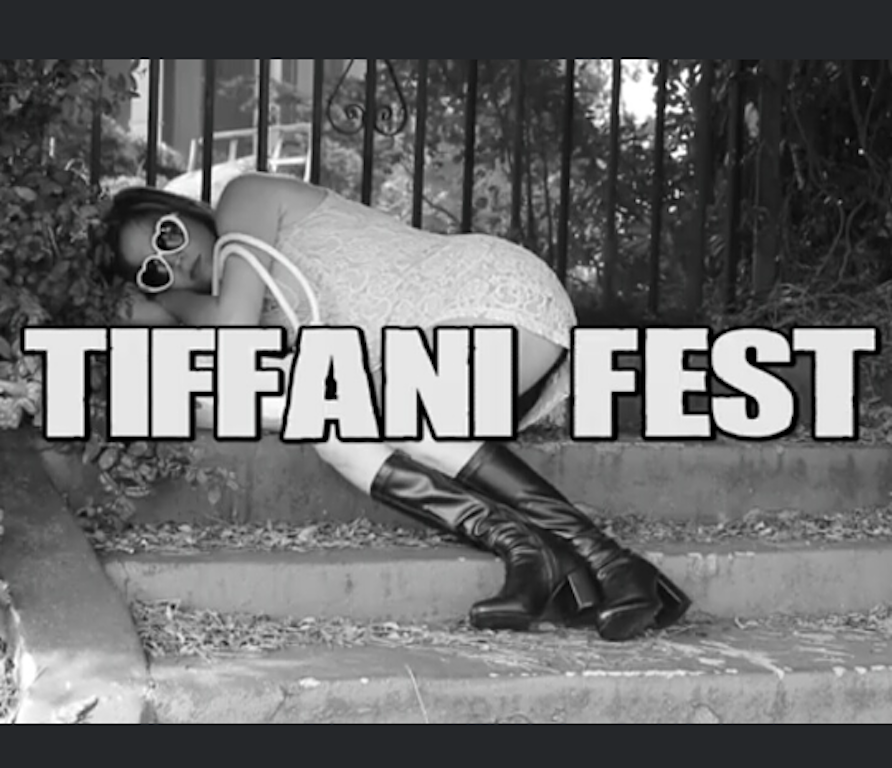 Dark Delights with Ladyaslan Presents: Tiffani Brooke Fest
Ladyaslan: Welcome to Dark Delights, Tiffani, and thank you for taking the time out of your busy schedule to chat with me and your adoring #Babybat fans! Update us on what is going on in your world….
Tiffani: Thank you, Ladyaslan! I am honored and flattered to be chatting with you, too. I have a lot going on actually! I just wrapped on three horror films, wrote and performed original music for two of them, am currently in production on a French new wave film noir feature, and have another horror film shooting this summer!
Ladyaslan: What inspired you to become an entertainer—especially in the horror genre?
Tiffani: To be honest, horror was never my intention, although I've always enjoyed the genre. I've been an aspiring actress since I was a kid; I went to a performance art high school and got my degree in acting in New York. I've been pounding the pavement ever since. It's been a lifelong dream and a lifelong passion. After booking Circus of the Dead in 2014, a lot more opportunities opened up for me in the horror genre, and I am forever grateful.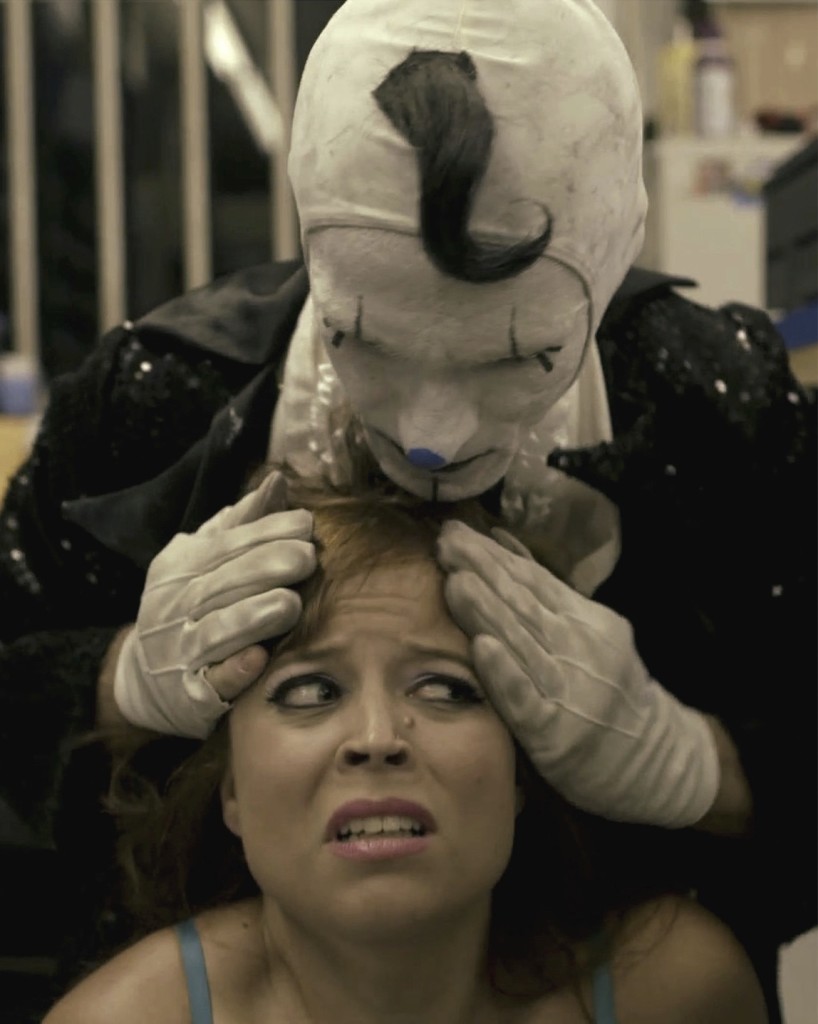 Ladyaslan: How did you come to be in the infamous and cult classic Circus of the Dead?
Tiffani: That was sheer luck really! My manager, Matt Chassin, who also reps the amazing genre actor Bill Oberst Jr., approached me with the script and said there was a part in it he thought I'd be right for. I ended up auditioning and Billy Pon liked what I brought to the character, so he booked me and the rest is history!
Ladyaslan: What can you tell us about the horror films you have just wrapped on? Anything exciting we should keep an eye out for?
Tiffani: Yes! I am really excited about the films I just completed. They should be hitting the festival circuit next year, so definitely stay tuned! First, I wrapped on a super fun horror comedy Dinner with the Dwyers, starring myself, Marv Blauvelt, and Felissa Rose. There are also some amazing all-star cameos by Elissa Dowling, Brad Potts, and Maria Olsen. You can follow us on Facebook: www.facebook.com/dinnerwiththedwyers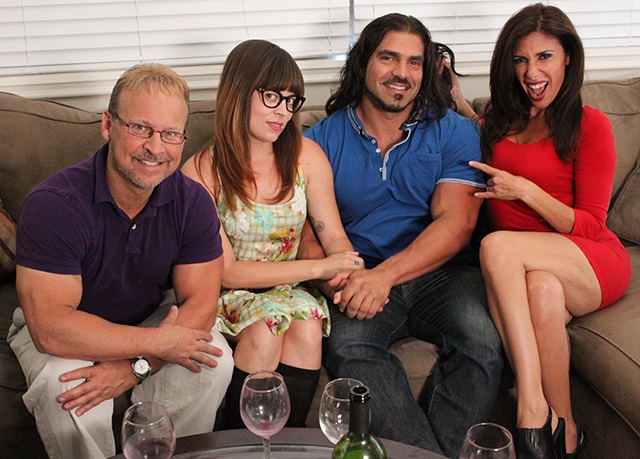 I also wrapped on a paranormal thriller called Foreseen, where I play the lead role of Karmen, a young writer being plagued by visions and demonic forces. It's based on a bestselling novel called The Lie, and I think this film has the potential to go far. Definitely keep your eyes out for it! You can follow us on Facebook: www.facebook.com/foreseenmovie
Lastly, I just wrapped on Jason Hull's Krampus: The Devil Returns. I play a young detective, Lori Taylor, who has lost a child to Krampus herself, and is hunting him along with the other lead characters. I have a kick ass fight scene with the beautiful and talented Canadian scream queen Melantha Blackthorne. So I can't wait to see this one! You can follow us on Facebook: www.facebook.com/krampusreturns
Ladyaslan: What are three words that best describe you?
Tiffani: Gosh, that's a hard one. I'd love to hear what other people would say about me…. I aspire to be called free spirited, influential, Buddhist.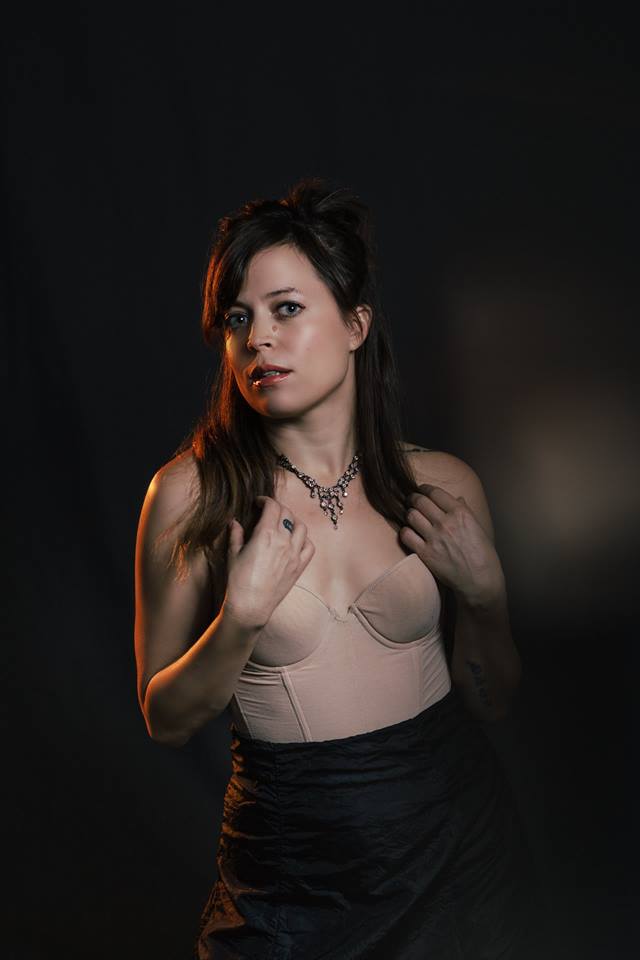 Ladyaslan: What is your opinion on horror conventions? Would you ever consider coming down south to do Spooky Empire (it's one of the biggest below the Bible belt)?
Tiffani: I am definitely hoping to do more horror conventions! Right now I am building my resume and credits so I think next year, when I have more films out and hitting festivals, I will definitely be out and about at the cons. I love meeting horror fans and would love to come down to Spooky Empire!
Ladyaslan: How did you come to get the lead in the theatre production of the Vagina Monologues? What was the experience like?
Tiffani: Ha! No one has ever asked me about my theater background. That is one of my favorite plays. As a feminist and as a woman, it's such an important piece. I did this play in college, on "V" day, at the same time as other productions happening simultaneously across the country to celebrate women and give them a voice.
Ladyaslan: How amazing is it to be considered part of the scream queens?
Tiffani: Well, I certainly am honored. However, I don't think I'm a scream queen just yet. I've actually coined a term for myself, "Scream Queen in Training," because I'm definitely aspiring to that. And I'm proud to know some of these amazing genre actresses personally and consider them friends and mentors. Felissa Rose, Caroline Williams, Tiffany Shepis—these are women who have earned that title and who I am happy to know and work with.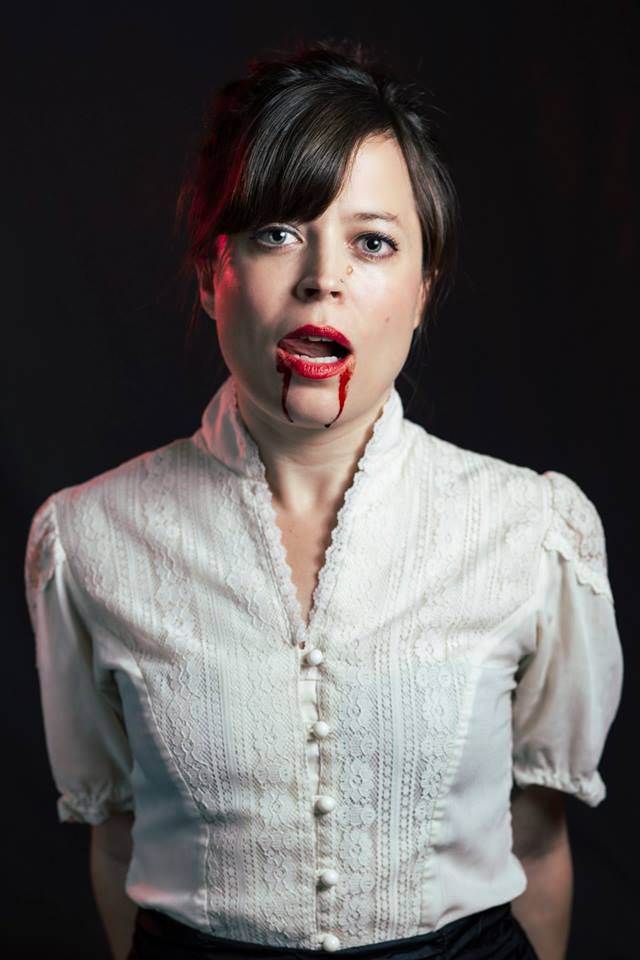 Ladyaslan: How did you learn about acting (i.e. personal experience, education, etc.)?
Tiffani: I've been studying acting since I was about eight years old. I did community theatre as a kid and have always wanted to be a performer. I'm lucky because my mother always encouraged me to follow my dreams, and was supportive of my lifelong dream. She always says since I was a child I used to tell her I was "moving to New York to be an actress."
Ladyaslan: What advice would you give people just starting out or people that are doing the indie shoots that are not associated with SAG?
Tiffani: I would tell them to keep doing what their doing. Keep working. Keep learning. Keep collaborating with other actors and directors. Each film or project leads to the next one. Don't worry about joining SAG. That will happen naturally, in due time. No need to rush anything. Enjoy the work and always study.
Ladyaslan: What other creative endeavours do you enjoy?
Tiffani: I'm also a singer/songwriter. I was in a band for a couple years and recently have been writing original music for the films I am in, which is something I am really enjoying. I'm also Buddhist and have started volunteering abroad. I will be in India for a month volunteering with street children in Varanasi. And I was in Nepal this past October helping to rebuild schools devastated by last year's massive earthquake.
Ladyaslan: What is the last concert you attended? Did you enjoy it?
Tiffani: I love live music. The last concert I attended was Morrissey actually. I'm a super fan. A Mozhead as they call us. I've been to over 20 shows and have "There Is A Light That Never Goes Out" tattooed on my arm. Music is such an important part of my life.
Ladyaslan: Finish this sentence: In my next life, I'm coming back as a ______________.
Tiffani: Time traveler. I'd love to revisit other eras and decades. Particularly the '20s and the '50s. And also Paris in the 1700s during the time of Mozart and Marie Antoinette.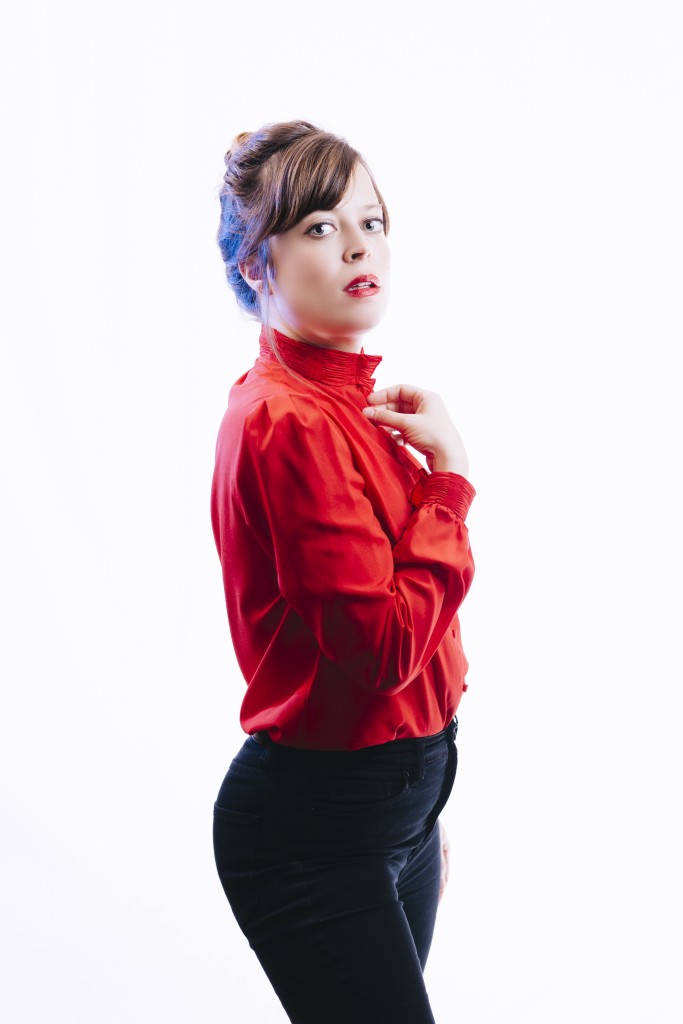 Ladyaslan: Do you have an existing website or blog or any links you would like the fans to check out? If so, please provide.
Tiffani: Certainly! My IMDB is best for updates and current projects: www.imdb.me/tiffanifest
You can also follow me on Facebook and Instagram.
Here are two songs I wrote/performed for Dinner with the Dwyers:
"We Don't Like You" – Theme song
(Accompaniment music written/performed by Jay McCabe aka Chrome Panther)
"You're The One for Me" – Montage scene
(Accompaniment music written/performed by Tonjia Atomic)
Here's the song I wrote/performed for Foreseen:
"Wake me Up" – Karmen theme song
(Accompaniment music written/performed by Jay McCabe aka Chrome Panther)
I also have a link with all the above songs on it HERE.
In terms of a musical "bio," I have been singing since I was a kid. My mother took opera lessons when I was growing up so there was always music in the house. I took voice and piano lessons most of my youth & was a self-proclaimed "choir geek" throughout high school. I have performed background vocals on two of Grammy winning artist Beck's albums. I was also the lead singer of the Los Angeles funk rock band The Cult of Light for two years. You can listen to the EP here: The Cult Of Light by The Cult Of Light
** About Ladyaslan: She is a published gothic poet and horror erotica novelist. Ladyaslan's second book was just released on Amazon.com, Barnes and Noble, and other established book retailers internationally. Check out Lipstick & Absinthe and her other books at the link below.
Official Website: http://www.lipstickandabsinthe.com/
You may also like...