:Interview: Christopher Tyson – Actor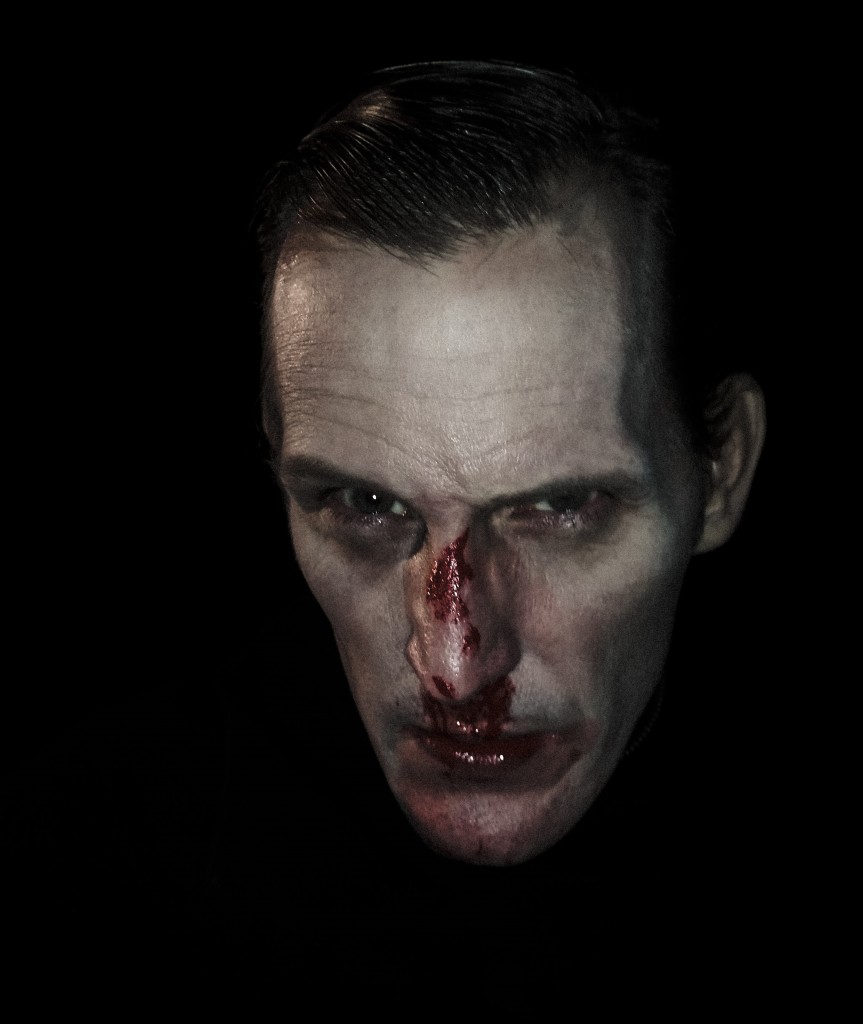 Dark Delights with Ladyaslan Presents Christopher Tyson – Actor
Welcome, Mr. Tyson. Thanks for joining me here on Dark Delights. What should my readers, aka "Baby bats," know about you?
Christopher Tyson: To put it simply…I'm an American Canadian actor who after 20 years as an addict returned back to what his heart desired the most, which was being an actor.
Ladyaslan: What inspired you to model/act and get into the Canadian movie scene?
Christopher Tyson: As I child I knew I wanted to be an actor. Having grown up in a dysfunctional family, I used television and films as my way to cope. In high school I took drama classes and on weekends with a teen acting group. I would land my first stage role as David in David and Lisa, a story of a teen with a phobia of being touched who falls for the schizophrenic Lisa. My first film was Princes in Exile in 1989 where I auditioned for one of the leading roles, but ended up with a small part. I'd go on to win the high school Award in Excellence in Drama. I went on to college, where on my first year I landed the leading role in The Girl in the Mirror as "The Speaker," the subconscious of Susan Connor's who attempts suicide; a role I almost quit. I had to relive my own personal experience in that role and found it extremely exhausting and difficult. My director, Murray Napier, explained to me that was why I got the role, because I brought realism to the character by using my own life experiences in portraying the character. It was then I knew what it was to be an actor.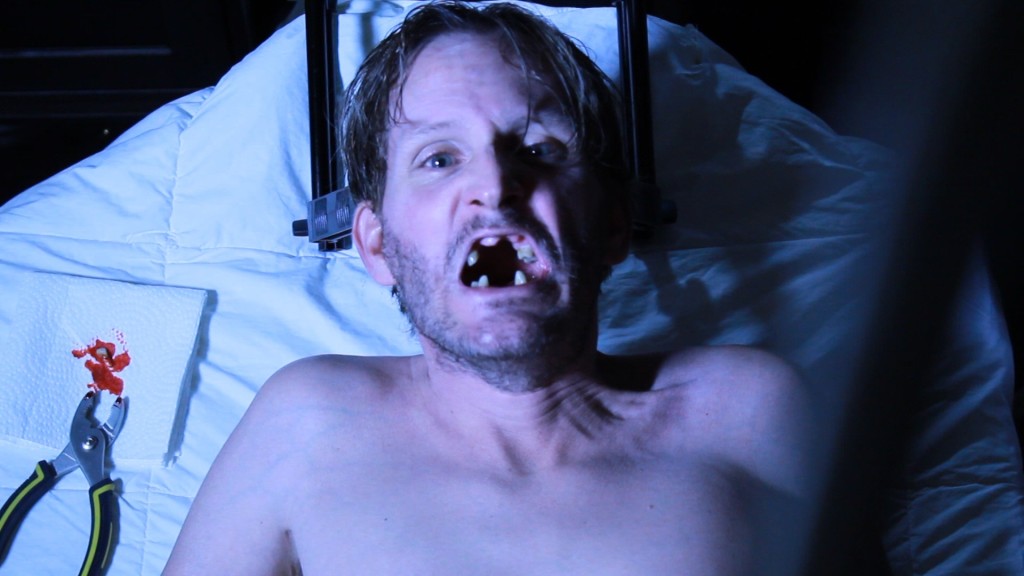 There was a return back to acting in 2013 after having been away for almost 20 years. Having a job didn't allow me the freedom to act. So began a 20 year journey of using drugs and alcohol to mask my pain. On September 29, 2011, I got sober. Once I realized what the root of my addiction to drugs and alcohol was, which was missing acting, I was able to return to it at 40 years old. I did everything (workshops, background, indie projects) I had to learn what it took to be an actor today. Things changed in 20 years. I had to start all over again. I went to Los Angeles in September of 2013 and did a showcase and when I got back I was offered my first union role as Drew Pyeatt in A Stanger in My Home. They offered me the role over the phone based on my looks and demo. This role would end up opening the doors.
I'm now only breaking into the American film scene, which is exciting. I've also just signed with a new Toronto agent who I'm hoping will open more doors for me before I move to Los Angeles.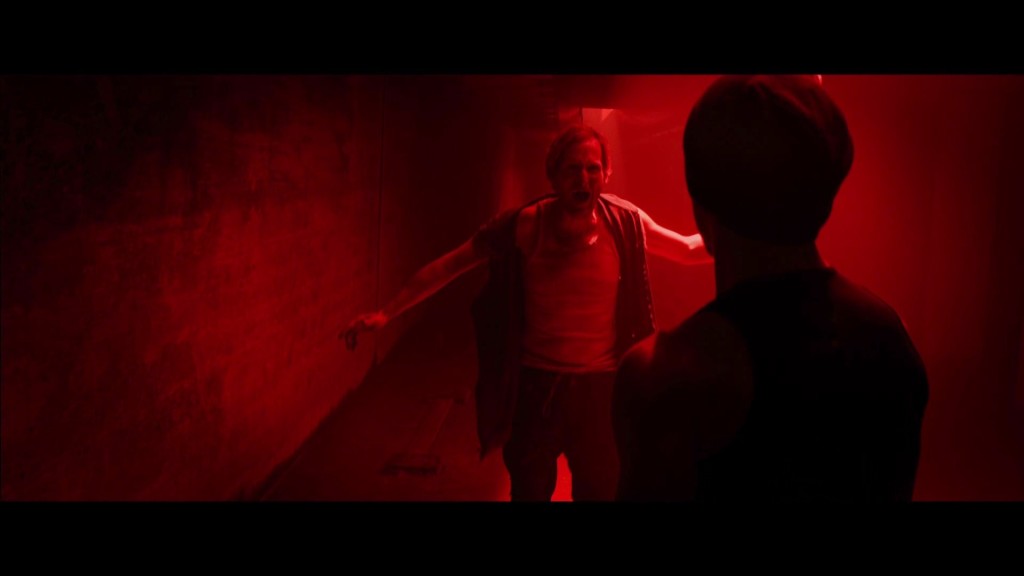 Ladyaslan: Summarize your different looks in movies in one to three sentences as if you were speaking to someone unfamiliar with your modeling and print ads or movies.
Christopher Tyson: I'm what they call a character actor. I'm like a "chameleon" with the ability to transform my appearance and become the character.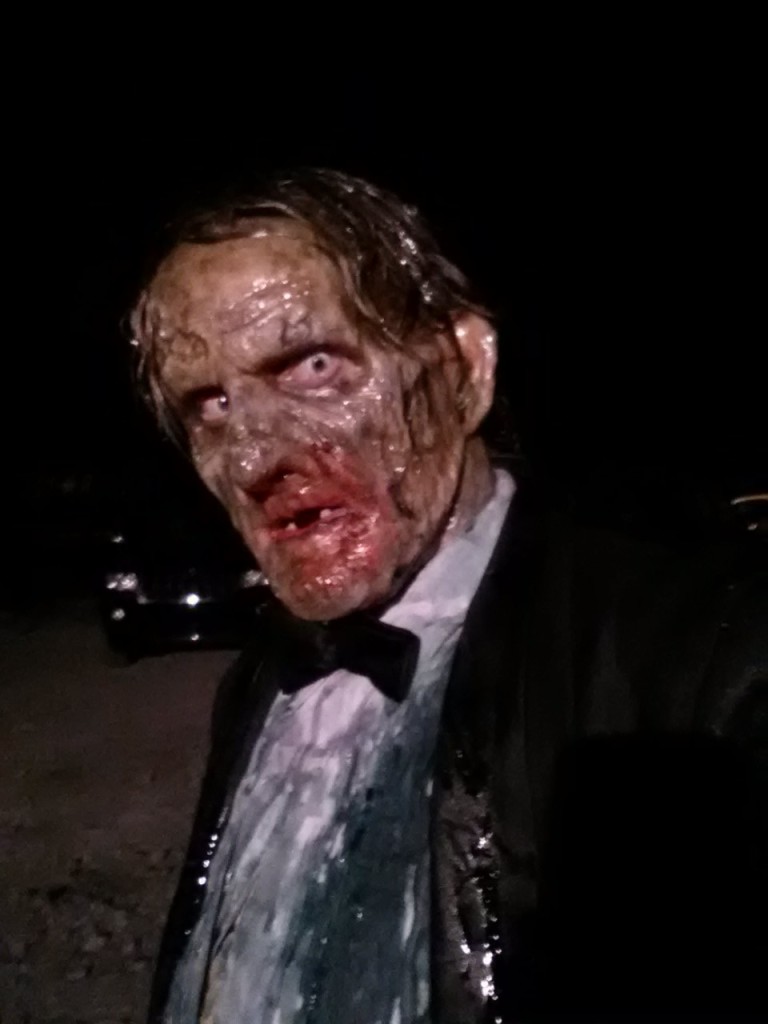 Ladyaslan: How did you come upon the role in Bad Santa 2? What is your role (or is it too soon to chat about?)
Christopher Tyson: I got called in to audition for the role of Jason the Alcoholic Dude, who's like the poster guy of A.A. When I got my audition piece, I started laughing because it was as if they wrote the part based on me. So I went in playing me. Randi Wells, the casting director, was floored after I finished my take. The script had things written in there which I can say. It took me a month to find out I won the part, just before Christmas. It was truly a great gift. We shoot the scene in February. It was an honor to work with Billy Bob Thornton and Christina Hendricks (Mad Men). Director Mark Waters (Mean Girls, Freaky Friday) was amazing to work with. He gave me great freedom with the character. It truly is a role I can't wait to see on the big screen on November 26, 2016. If you liked Bad Santa, you'll like Bad Santa 2. Can't say any more about the film….
Ladyaslan: How did you become a photo double on X-Men: Days of Future Past?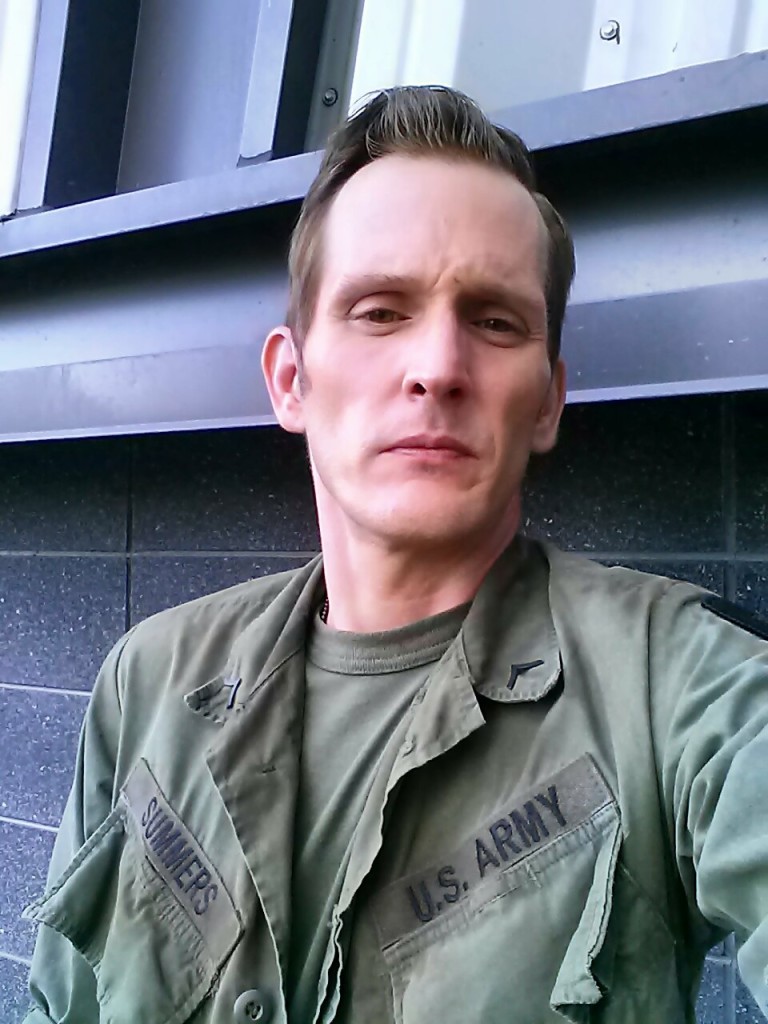 Christopher Tyson: I had just gotten back into acting and was working background on X-Men: Days of Future Past, for the experience of being on set. Next thing I know, I get a call from casting to go have them look at me to be Lucas Till's Havok photo double. I looked him up right away, and went to my hairdresser who changed my hair to match his. I showed up and they said yes. I was floored and it was really a great learning experience. I was so thrilled when they called me for a small appearance in X-Men: Apocalypse.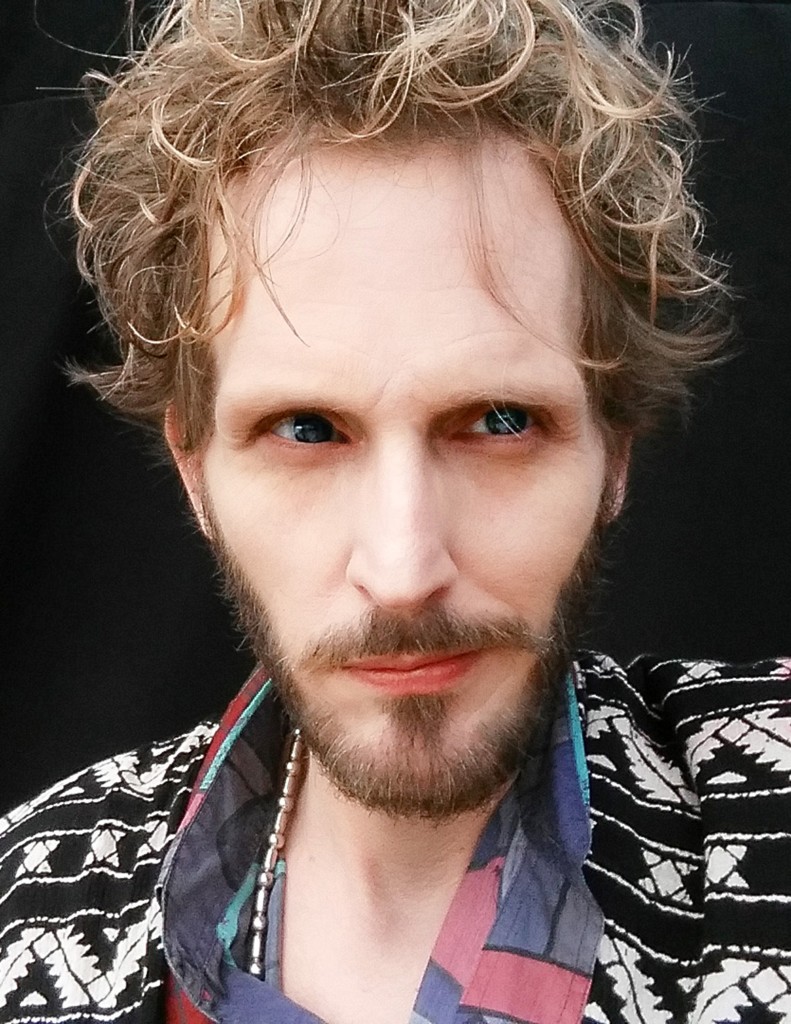 Ladyaslan: What do you prefer, stage work or film work, and why?
Christopher Tyson: I prefer film work, though I do like stage work. I just like the fact that with film and television you get a variety of different characters to portray and you have very little time to do so, where in stage you can have months in the same role. And in all honesty you get a bigger audience on film and television.
Ladyaslan: What is your newest movie The Babysitter about? How did the audition go?
Christopher Tyson: The Babysitter is an '80s-inspired thriller/horror film. I play the husband/father Bernard who at first is a charming loving husband, but turns out to be really psychotic. When I read the script, I automatically thought of Sleepaway Camp and The Shining. My wife Diane (Leigh Ann Taylor) hires babysitter Nathalie (Frédérique Dansereau), who drives all the way from Montreal to care for our daughter Melanie (Satine Scarlett). Events unfold while watching a VHS rental. When I met with young director Frédéric Chalté, I went in there mixed as myself and the character of Bernard. Poor guy hadn't a clue who he was talking too…. [Laughs] I started telling him about Sleepaway Camp and his eyes lit up. He told me that was one of his favorite movies and the next thing you know we're talking about all the classics. We then did a short audition take from the script. After the take, he was like, "That was it" and offered me the part a few days later.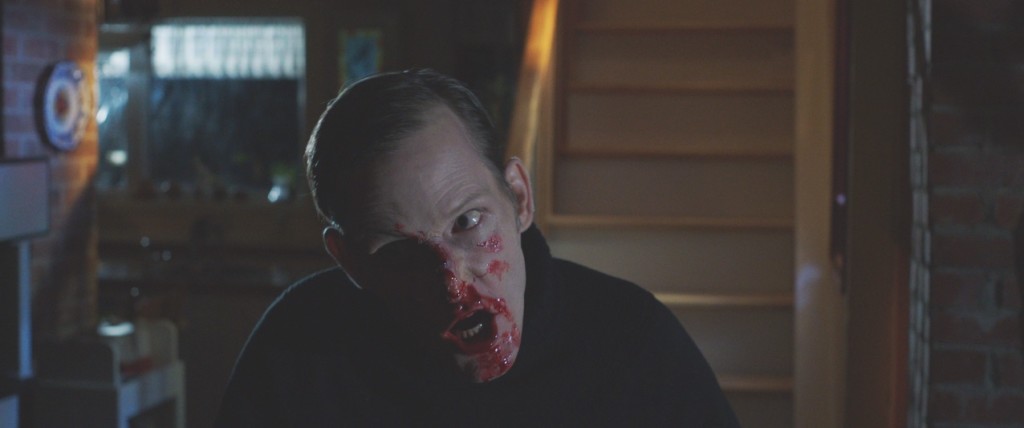 Ladyaslan: What was your motivation for Gotham 1888? I saw your picture from the set and you look like you are ready to "give the town an enema…"
Christopher Tyson: My agent was approached by the production and asked them if I'd be interested in playing the part. I had worked with the producer on the series A Stranger in My Home. I jumped at the opportunity. They really went all out on the SFX makeup, bringing in one of Montreal's best, Stéphane Tessier. Gotham 1888 was going for what they called a "steampunk universe." He wanted "The Joker" to be somewhat albino. I had no idea how I was going to portray him until I was in costume and makeup. I had watched all the films and saw Jared Leto's pictures and my version only came out when they shouted action. Which I think came out rather twisted, as they gave me the freedom to do what I wanted.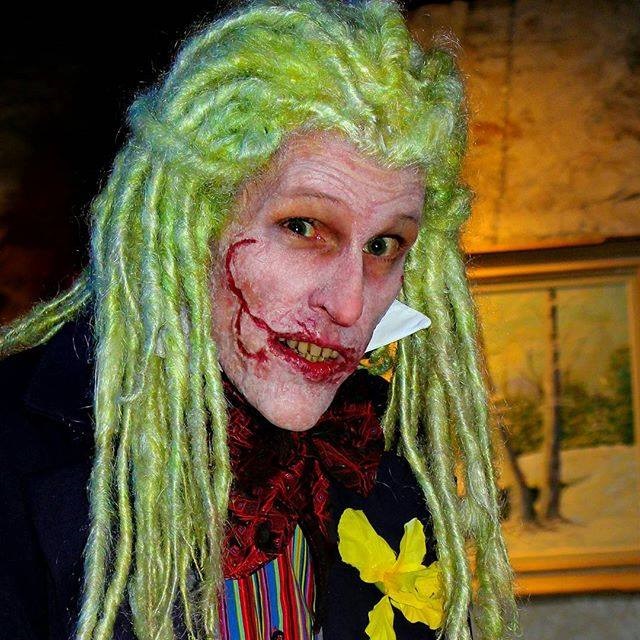 Ladyaslan: What are the three words that best describe you?
Christopher Tyson: Caring, thoughtful, and generous.
Ladyaslan: If you were given $1,000,000 to donate to the charity of your choice, which one would you choose?
Christopher Tyson: I support so many charities. I'd have to divide it up, between Dans la Rue (homeless teens), The Salvation Army, The Old Brewery (Montreal homeless shelter), which is to name just a few. They are listed on my website. I also donate to A.A., suicide foundations, AIDS foundations, Feed the World. I have a big heart.
Ladyaslan: I love music, and I'm always interested in the musical tastes of my friends. Tell me your five favorite songs.
Christopher Tyson: OMG I have such a huge variety. I can't name five songs. I think it's about what's happening in the moment; songs that are inspiring and songs where you just need a good cry.
Ladyaslan: If you were cryogenically frozen, what's the furthest point in time you'd like to be revived?
Christopher Tyson: I'd have to say 2046. It took me 20 years to get back to doing what I love. I'd like to have those 20 years back.
 Ladyaslan: Last but NOT least, where can my readers/#Babybats get more information on you?
Christopher Tyson: HAHAHA…. You can google my name, or just go to my website www.christopher-tyson.com. I'm on all the social media.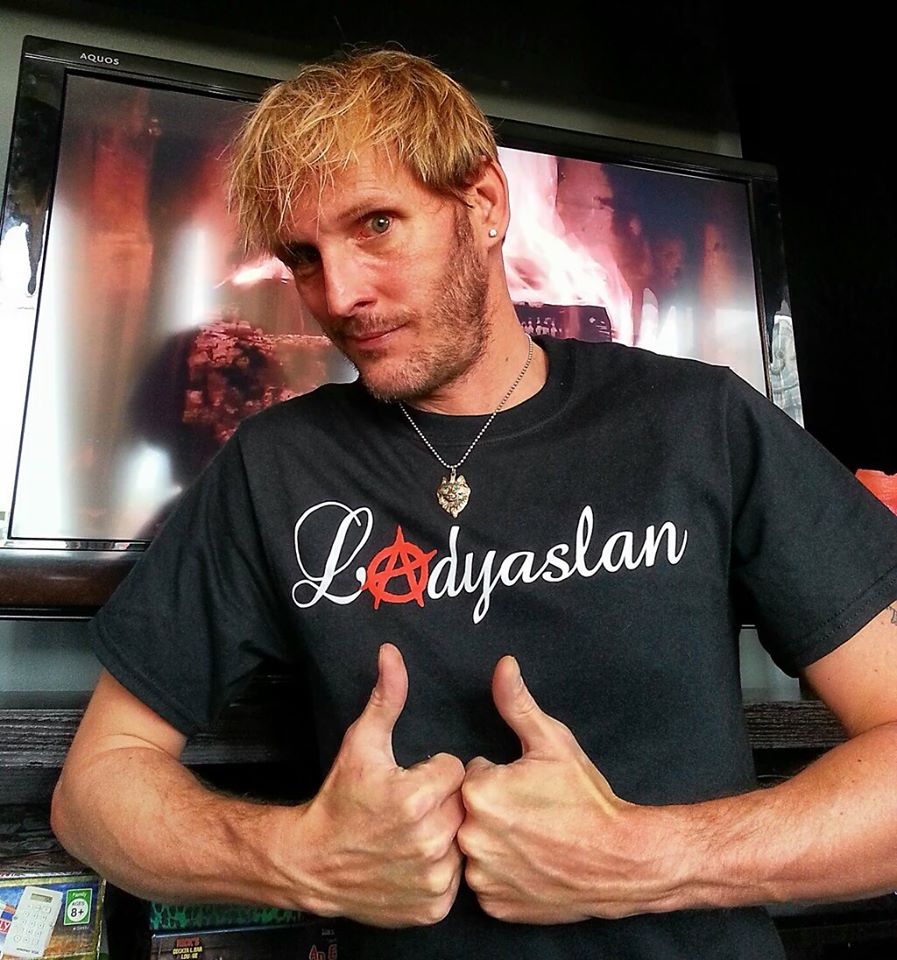 **About Ladyaslan: She is a published gothic poet and horror erotica novelist. Ladyaslan's second book was just released on Amazon.com, Barnes and Noble, and other established book retailers internationally. Check out Lipstick & Absinthe and her other books at the link below.
Official Website: http://www.lipstickandabsinthe.com/
You may also like...