:The Oontzcast: Episode 248 – "I'm On The Mexican Radio"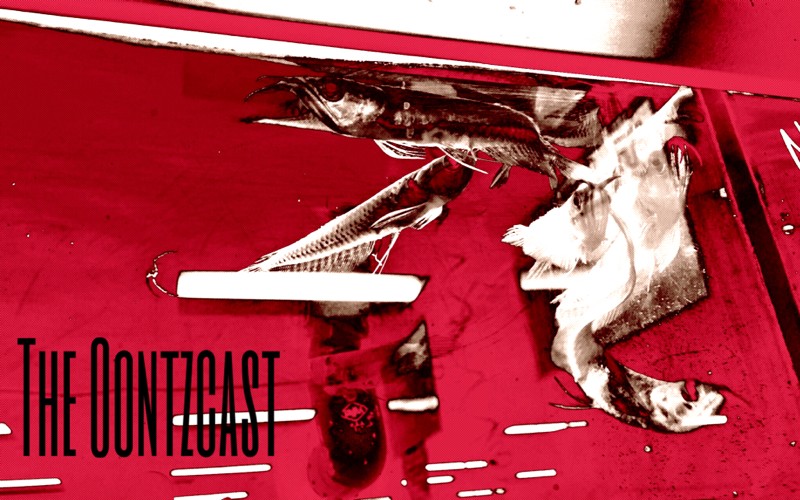 Album of the Month: H ø R D – Focus On Light
Release Date: February 15, 2016
Label: Giallo Disco Records
Websites: Bandcamp │Facebook │SoundCloud
During this week's episode, Jaymie and Yvette regale you with various tales from the dark side such as Cruella's latest inter-dimensional creature encounter, adventures in Mexico (past and future?), as well as news about tours and stuff.
This will be the last episode that will heavily feature the retro genres that we are currently shitting our pantaloons about (sad face); BUT, stay tuned for all kinds of other musical delights, both old and new, as we take you on further adventures into realms unknown.
Track Listing
01. H ø R D – Teen Offers
02. Ego Likeness – Darkness
03. Ex-Machina – Night Of The Rottweiler IV (Main Theme)
04. MK Ultra – Tears In The Rain
05. Hocico – Saviors
06. Rabbit Junk – What Doesn't Kill You Will Make You a Killer
07. Stellar Dreams – The Getaway
08. The Azoic – Conflict (Combichrist Mix)
09. Sino Re-Build Projects – WRECK
10. W.A.S.T.E. – We Carry These Things Inside Of Us
Tags Ego LikenessEx-MachinaH ø R DHocicoJaymie BurzetteMK UltraRabbit JunkSINO RE-BUILD PROJECTSStellar DreamsThe AzoicW.A.S.T.EYvette Arambula
You may also like...