:Interview: Cameron Scott – Horror Filmmaker/Producer/Director/Writer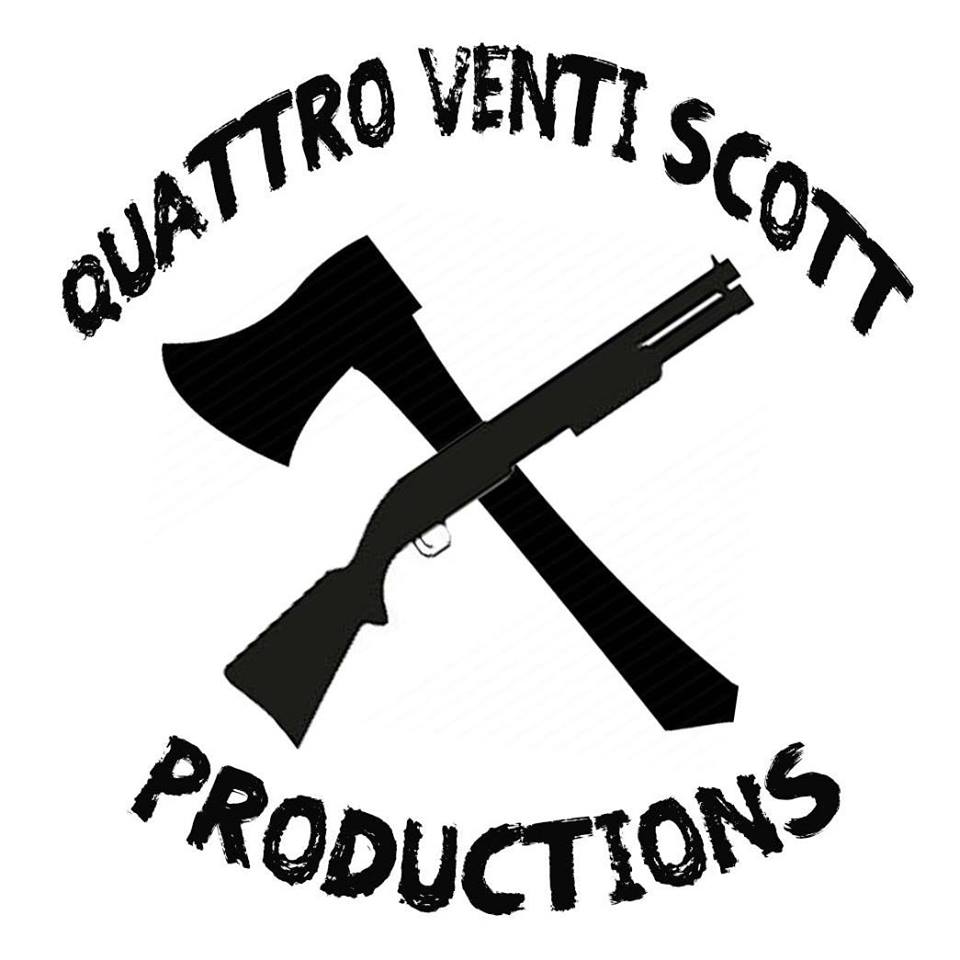 Dark Delights with Ladyaslan Presents
Cameron Scott – Filmmaker/Producer/Director/Writer
Cameron Scott is a filmmaker originally from Valparaiso, Indiana. He is the writer, producer, and director of the 2013 feature film Post Mortem, America 2021 from his homegrown production company Quattro Venti Scott Productions. He was also a long time contributor to the short film series The Collective for seven volumes of award-winning shorts. He has also worked on various independent productions, and is now in pre-production on his next feature The Krokodil Chronicles. Scott continues working on multiple writing and film projects today.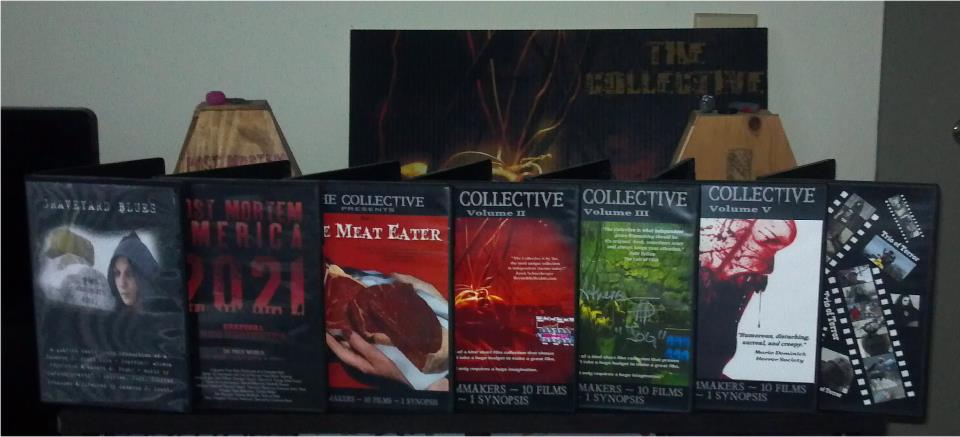 Ladyaslan: What inspired you to create the Quattro Venti Scott Productions movie studio?
Cameron Scott: I just wasn't seeing the kinds of films I wanted to see anymore. Having been a writer for years, I wanted to see my stories told the right way on film. And it was clear that was only going to happen with me at the helm. Creatively, no one really has your best interests at heart just quite like you do. Thus, Quattro Venti Scott Productions was born with the idea of simply doing things my way.
Ladyaslan: Summarize your studio in one to three sentences as if you were speaking to someone unfamiliar with your film work and its topic.
Cameron Scott: At Quattro Venti Scott Productions we create films that cross genres unconventionally and we make them from the ground up without outside influence from Hollywood.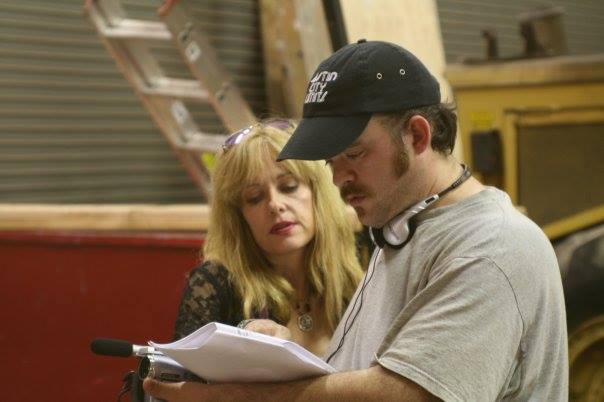 Ladyaslan: What inspired you to get into directing and producing horror films?
Cameron Scott: I am a self-proclaimed horror movie junkie, and have been pretty much since birth. Becoming a filmmaker had a long gestation with me. At a very young age I saw films like Lucio Fulci's Zombi, the original Evil Dead, and ultimately Phantasm. And films like that changed my life. I've written stories since I was eight or nine years old so it evolved in my teen years, especially into finally dabbling in films. I was invited back in 2002 to my first real independent film set and the bug bit hard then. I've been on the road of making movies ever since. Always working in some capacity writing, directing, acting, editing, producing, etc. You name it, I want to do it.
Ladyaslan: Tell us about Post Mortem, America 2021. How did you come up with the concept and who stars in this movie?
Cameron Scott: Post Mortem, America 2021 is a revenge thriller set during an impending zombie apocalypse shot in glorious black and white. It's set in a world where bad people make even worse people pay for their sins. I came up with the idea as far back as 1995 in my senior year of high school. I cultivate the script over many years, incorporating all the genres I had come to love. Zombies, westerns, post-apocalyptic action, revenge thrillers, and so on always knowing somehow in the back of my head it would be my first feature. And it was. It stars the legendary Scream Queen Linnea Quigley, and a massive cast that I was so lucky to get including Jim O'Rear, Monique Dupree, April Burril, Joel D. Wynkoop, Edward X. Young, and many, many more. I was so lucky to work with the cast I did as a first time feature director.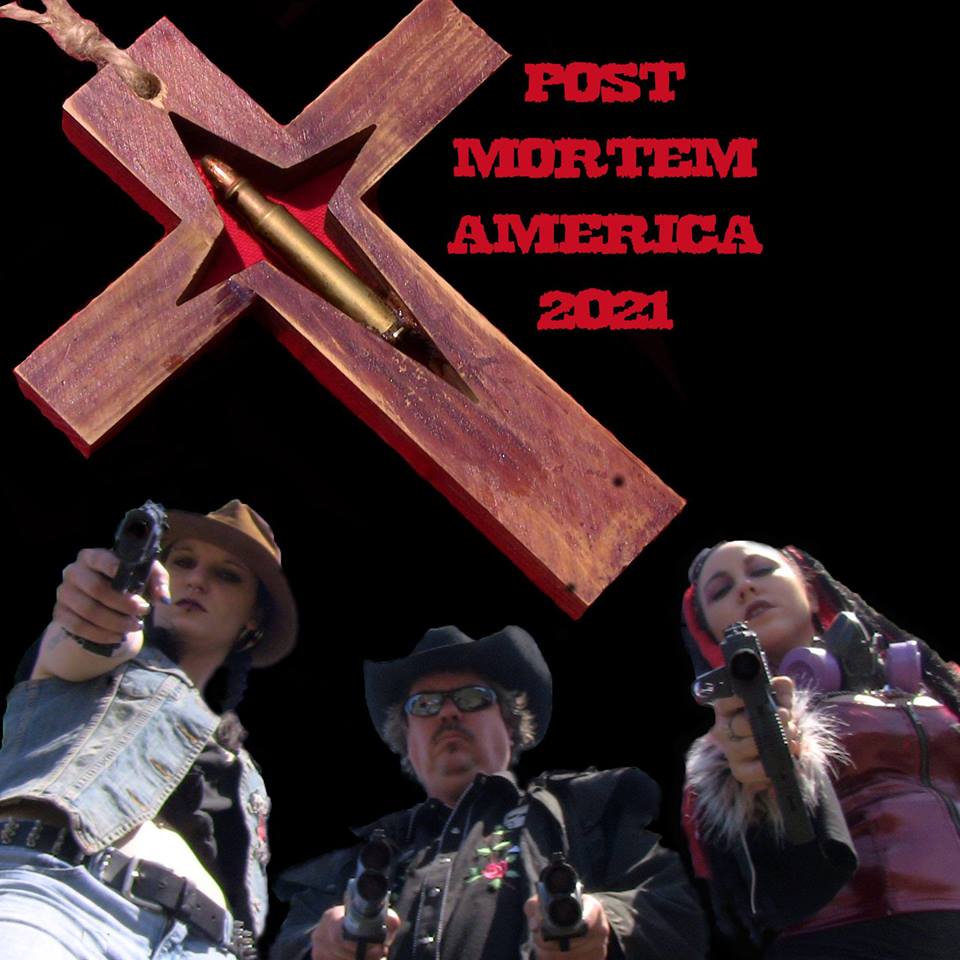 Ladyaslan: What are you currently working on?
Cameron Scott:  I am writing more and more these days than ever. I am breaking new ground by doing something I've always wanted to do. Writing not one, but two, comedies. Also excited to work on my second feature The Krokodil Chronicles, an anthology horror film. This has been a dream project of mine for some time and it's the most raw and gritty material I've ever done. There's also a secret project I've been working on bit by bit over the last few years that I'm hoping to drop on everyone here in the near future. Not to mention I've started work on a book based originally on a shelved film project that I wrote years ago. I have a full plate and am quite happy.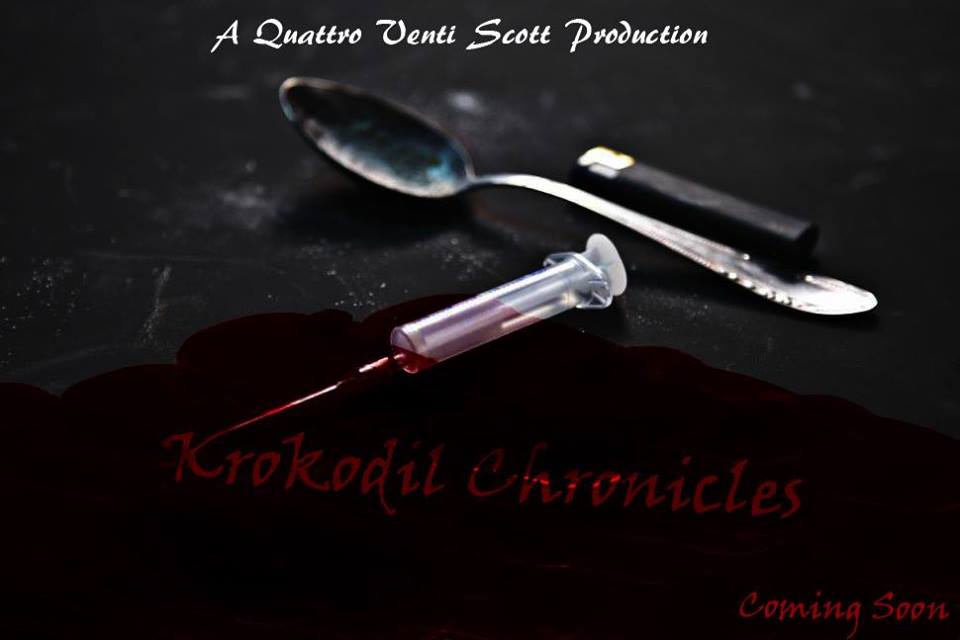 Ladyaslan: How are the movies you work in/on relevant in today's society?
Cameron Scott: Staying relevant to me means being ever changing and always evolving. It's always being different and taking things to the next level. I like to think that's what the films I work on are like. They're always changing and evolving, and not what you would normally expect. I like films like that. Films that are maybe a little bit crazy or on the fringe. That's what Quattro Venti Scott Productions does.
Ladyaslan: How did you learn about the topic (i.e. personal experience, education, etc.)?
Cameron Scott: I really owe a great deal to Linnea Quigley for inviting me to my first set, It Came From Trafalgar, to see how things were done. Things really changed for me then and I learned so much. Not just what to do and how to do it, but sometimes what not to do and how to do it. I learned to tell my stories a different way so that I could realistically film them on a micro budget level. Working on that movie was pretty much my film school and PMA2021 was graduation.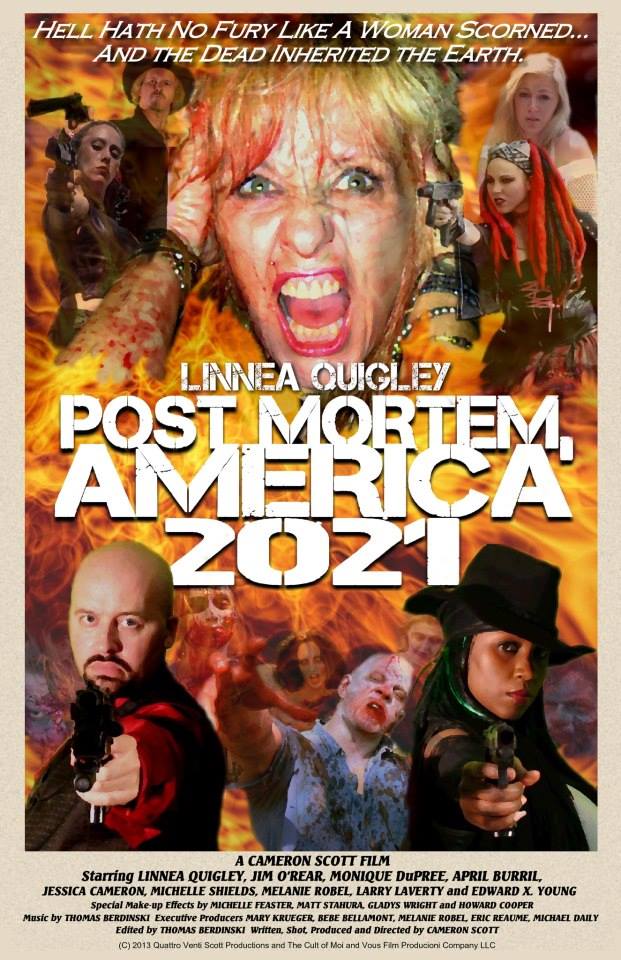 Ladyaslan: What other creative endeavours do you enjoy?
Cameron Scott: I have two creative vices: writing and cooking. Or rather eating. [Laughs]  I have a dream to run my own restaurant one day. I love experimenting with ingredients, and spices, and throwing new things together for a different new meal. So, I suppose you could say making movies and cooking is very much the same thing for me.
Ladyaslan: What is the last concert you attended? Did you enjoy it?
Cameron Scott: My wife and I see a lot of both music and comedy live acts. I really love a good live show. Most recently we saw The Black Keys and they are just SO good. If you haven't gone, then go! Recently we also saw Brian Posehn and Ron White live, and what comedy gold these guys are. Coming up soon we're catching a rare Tony Bennett show which I'm pretty stoked about.
Ladyaslan: Do you have an existing website or blog? If so, please provide.
Cameron Scott: You can check us out on Facebook at Quattro Venti Scott Productions or on our BlogTalkRadio show The Road To Midian.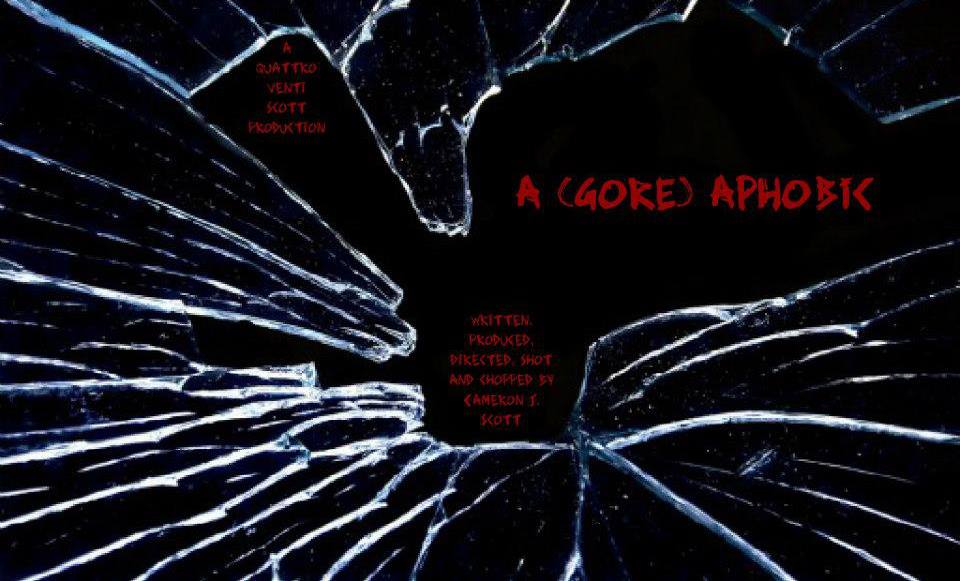 You may also like...