:Interview: Conquer As They Come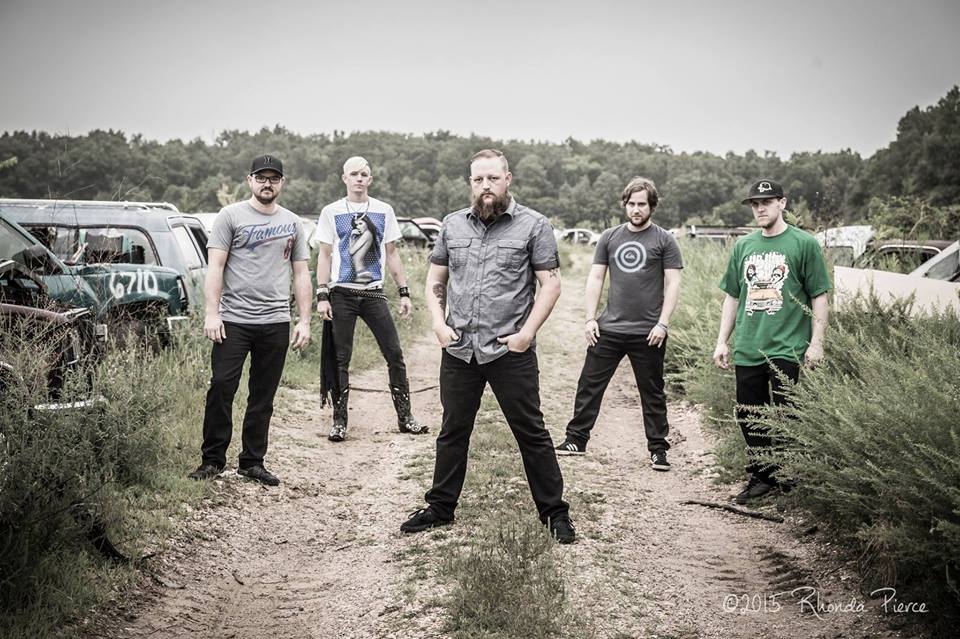 Dark Delights by Ladyaslan Presents Indie Rock/Metal Band Conquer As They Come
Photos by Rhonda Pierce
Conquer As They Come are five different guys from five different musical backgrounds coming together to make one big musical mess. With the current music scene producing a variety of feels and sounds, Conquer As They Come hold their flag in representation for what music is truly about; the daily realities of angst and elation, with a translation sandblasted by ear capturing breakthroughs cross-sectioned with infectious melodic revelries. Coming together in the summer of 2011, this faction grew out of the demise of an existing group to then join with the other halves that were looking for a chance to stake their claim on a stage. At present day, the formidable pulse and surge of an undaunted and true hard rock machine is in the making.
The band is:
Andrew VanDyke – Vox
Dj Eberlin – Guitar
Bobby Emily – Bass
Justin Edwards – Drums
Patrick Scheel – Guitar
Ladyaslan: What inspired you to form the band Conquer As They Come? How did you come up with the name?
Andrew: It's actually a funny story; my best friend's older brother was the original drummer before Conquer was formed and before we found Mr. Justin himself. I always brought the conversation up about singing when I was younger but always got shot down…just the younger brother's friend thinking he can sing ya know. Four or five years later I got a real opportunity to try out and they enjoyed what I brought to the table…and I was in.
The name Conquer as they Come was generated completely of ideas written down on a dry erase board…we all had band name ideas, wrote them all down, and agreed upon which name stuck out the most, which one could create band images and platforms to create a story, create a sound; in return we became CATC.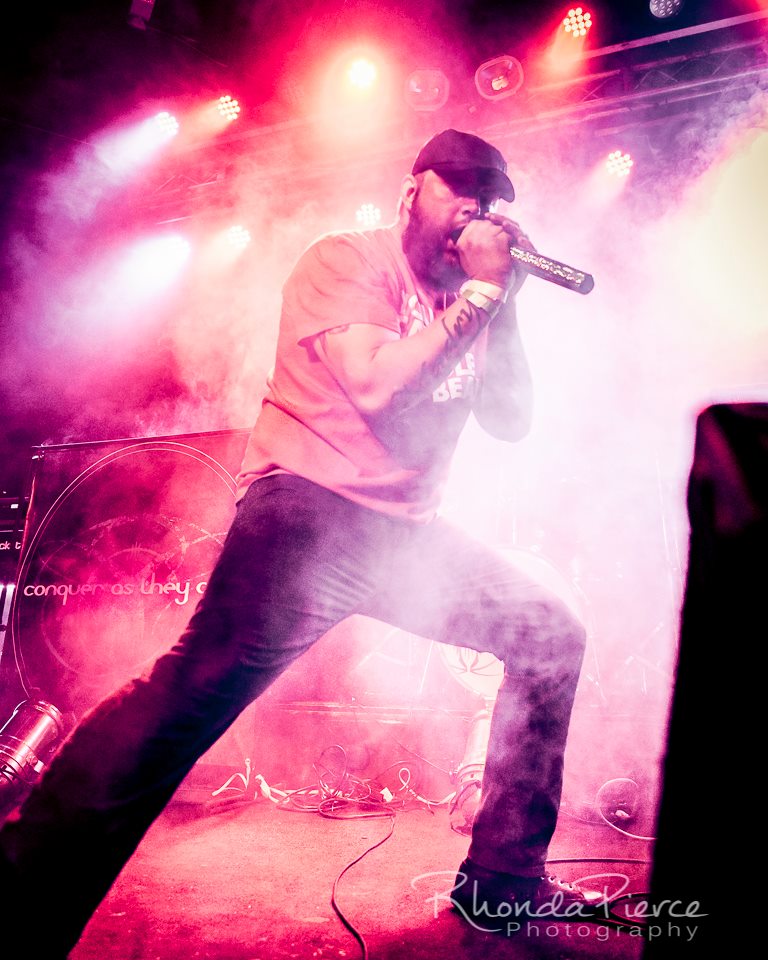 Ladyaslan: Summarize your band in one to three sentences as if you were speaking to someone unfamiliar with your band and music.
Andrew: A complete structure with full melodic strength and power for every ear to enjoy.
Ladyaslan: What is the overall theme in your band's music?
Andrew: The overall theme of our band/music in my opinion is for the listener and fan to believe whatever they want it to be. Using their imagination, we want them to feel whatever drives them to Conquer whatever it is in their daily lives. From work, to being a good parent. It's whatever they believe it to be in their hearts
Ladyaslan: If you could trade places with someone for one day, whom would you choose?
Andrew: If I could trade places with one person for a day it would definitely be Bill Gates. Transferring one billion dollars from my account to a guy named Andrew VanDyke's account in the town of Wright City, MO can't be too difficult right. Wake up the happiest man alive the next day.
Ladyaslan: How is Conquer As They Come relevant in today's music genres?
Dj: I don't know if we are relevant or not. You can be relevant to one person in a certain genre but not to another. I just write and play music that is relevant to us and we just hope people like it.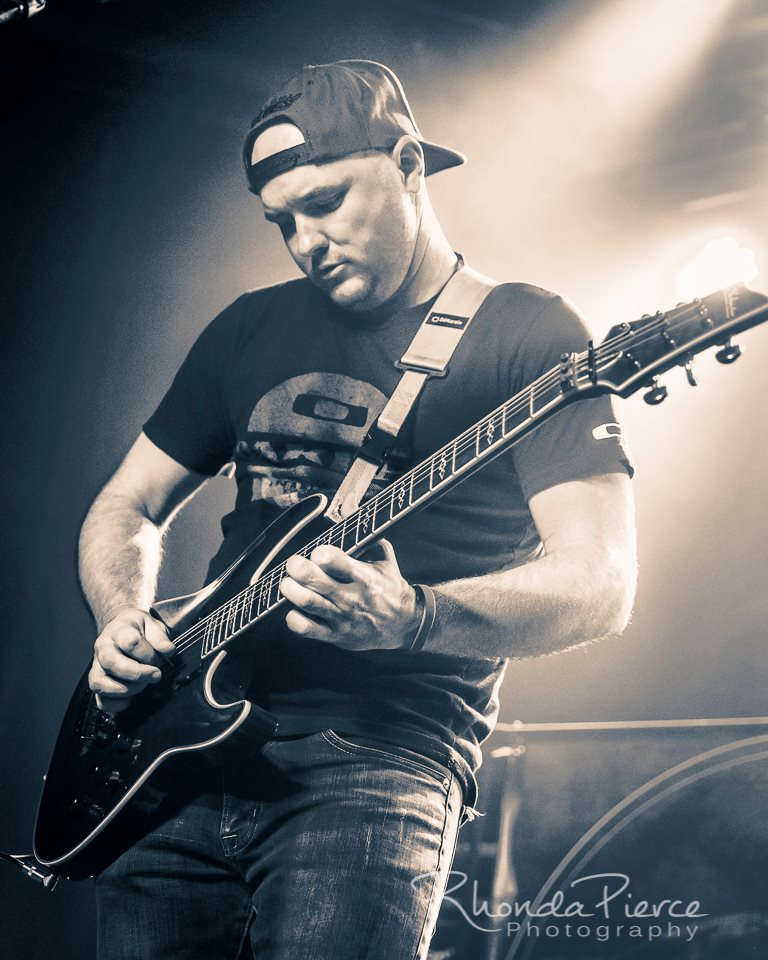 Ladyaslan: What makes Conquer As They Come's music different from other bands in the STL area?
Dj: I think we bring a sound that can attract different age groups and different styles of music lovers. Whether it's someone who is more into rock or someone who is all about the metal, we bring a pretty good mix of both.
Ladyaslan: What do you want listeners to take away from Conquer As They Come?
Dj: What I would like listeners to take away from our music is that just because you're metal or hard rock you can still write positive songs and write darker songs and still be positive people. But more than anything I would like people to see us as a band live and just to see the fun we have and the positive energy that comes out of having friends and fans come out to a show.
Ladyaslan: If you were interviewing me, what's the first question you'd ask?
Dj: Boob size? Just kidding! What your favorite movie? Just because I love movies.
Ladyaslan: I just choked on tea [laughs]. If I told you my boob size you might die of shock [laughs]. Movie…ooh my…from the James Bond series (and the books, too) to Boondock Saints…Expendables…Dawn Of The Dead…Halloween series…Crimson Rivers I and II…Oxford Murders…. I love the new Travel Channel show Booze Traveler…. I have way too many…. I'm a movie buff and quote queen….
Ladyaslan: What inspired you to join Conquer As They Come?
Patrick: What inspired me to join CATC…? Well after being very familiar with the band's music it was a no brainer when I was asked to join. I had played a number of showcases with CATC while in my previous band. The music was of the same flavor as the music I was used to creating. But the guys in CATC were producing a sound that had a unique appeal to my ears! I also realized having two guitars in the group was like adding an additional artillery mortar to a company of rock soldiers! Much more effective! I was more than happy to jump in the trenches with my new brothers.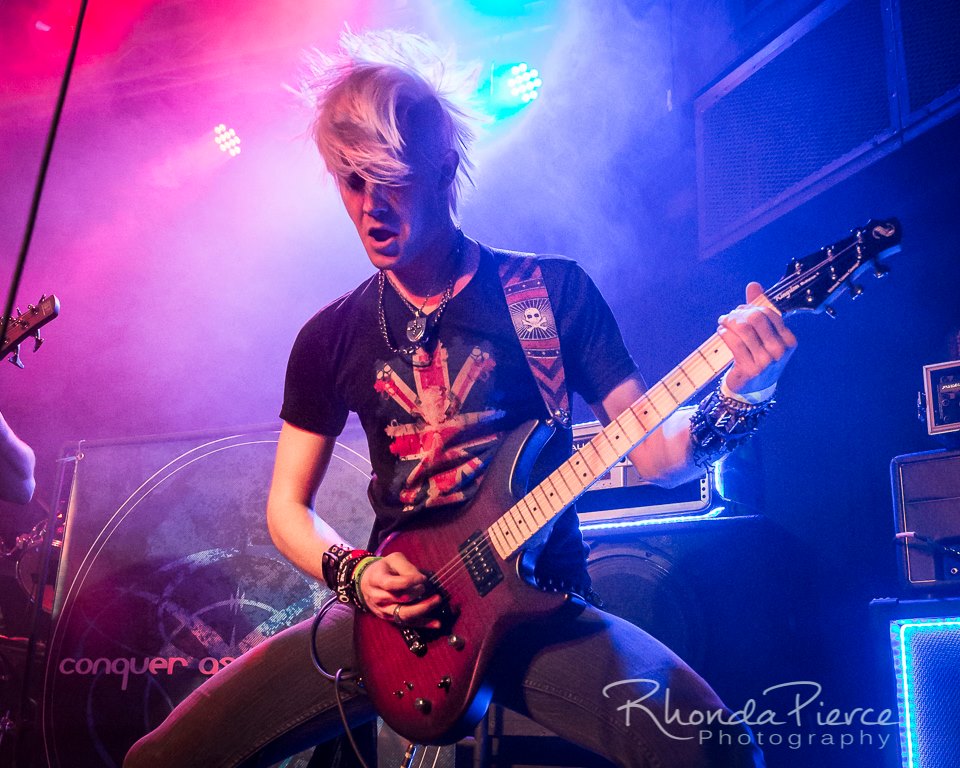 Ladyaslan: Where do you hope to see Conquer As They Come in the next five years?
Patrick: Where do I hope to see CATC in the next five years…. I've been in CATC about six months now. Now that the task of learning CATC's catalog has been completed we can finally start working as a team of five members writing new material. Might I mention a handful of new tunes have already been sonically bounced off the walls of our secret headquarters! It's definitely not a wild stretch of the imagination to see an album release within the next two years. Not to mention pairing a few music videos with the upcoming singles. As far as looking down the road five years…well the sky is the limit. We currently have a severe drive amongst the group to produce something that will have undeniable staying! The band has entered an uncharted territory of endless possibilities. CATC has every intention of sticking around and exploring.
Ladyaslan: You're throwing a party in a magical world where anyone, living or dead, real or fictional, will show up if invited. Who are the first 10 people you invite?
Patrick: Invites to my fictional party…. First off, all four of my band members will be in attendance! I can imagine the party setting being located on Daytona Beach, Florida—by you Ladyaslan. Smack dab in the middle of spring break year 1989! Hidden MTV cameras filming on location to boot! Fifth, Adolphus Bush would be on beer duty! A giant water slide would be present and flowing with hundreds of gallons of Natural Light! Sixth on my list of invites would be all four members of Mötley Crüe! The 10th and final member would most definitely have to be "Cherry Pie" era Bobbie Brown trapped in a human duplicator! I should mention the off switch on the duplicator is busted, resulting in a non-stop duplication of Bobbie's likeness! At least until all the beer has run out!
Ladyaslan: Is there any subject trending in the news that relates to your music/songs?
Bobby: I think I'm gonna have to say no comment on that one…I dunno.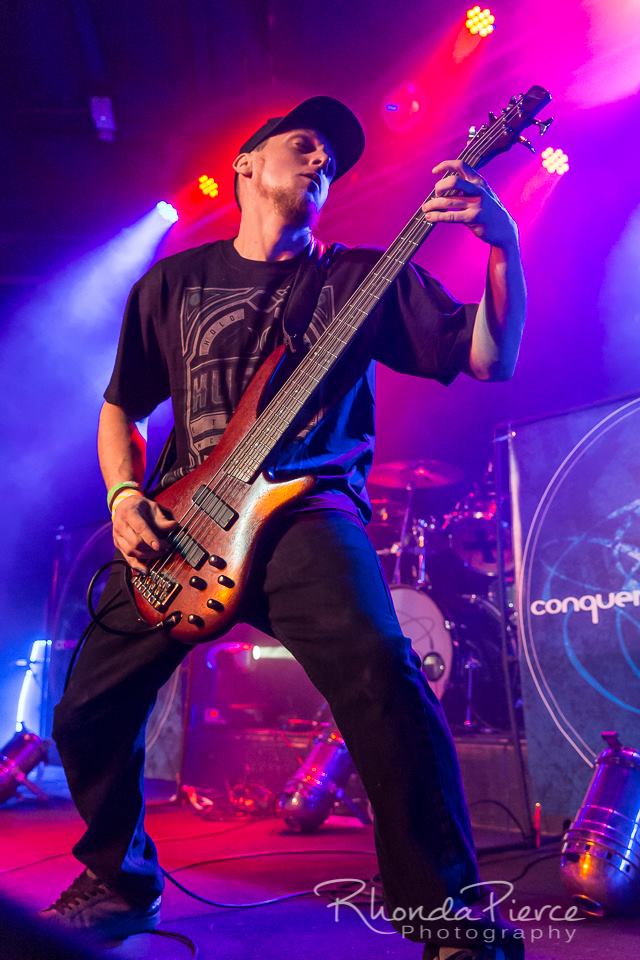 Ladyaslan: What do you want listeners to gain after seeing Conquer As They Come play live?
Bobby: I want the audience to see that we are for real about what we do; it's not just a hobby, we love doing this and I also want them to have that feeling of wanting more after the show is done, not from lack of fulfillment, but just having enjoyed the show that we perform that much.
Ladyaslan: Finish this sentence:  In my next life, I'm coming back as a ___________________.
Bobby: I would come back as another bass player so I could do all this all over again. Because I have that much fun playing music and everything that comes along with it.
Ladyaslan: What inspired you to be part of Conquer As They Come?
Justin: It just fell together, really. I lived in Kansas City for several years and didn't play much during that time. I had been in a couple of hometown bands prior to that, so it was important to find others I could vibe with. I finally made my way back to my home side of the state and met Andrew not long after who was working at a bar down the road from my apartment at the time. Variety shows are frequent at this bar, so it was there where I had seen Andrew performing some covers. I let him know I was looking to start a band and had drums collecting dust that were ready to go. He mentioned that he was just starting to sing for some guys, but there were no vacancies on the drums. A friend of mine later said she heard they were looking for someone new.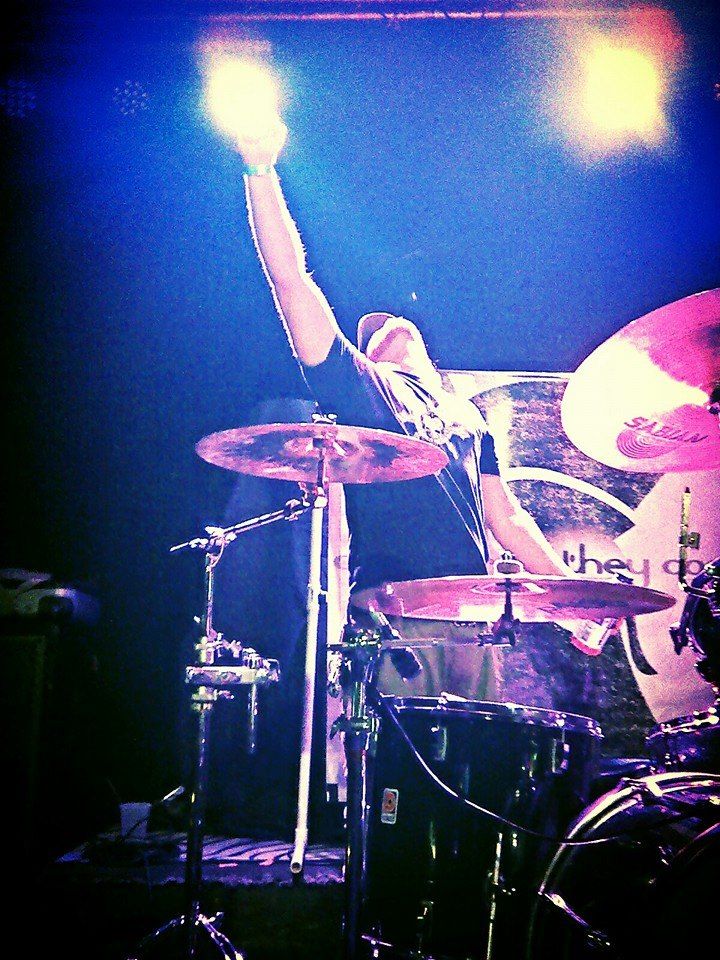 Ladyaslan: What was your first experience like playing with Conquer As They Come?
Justin: After I connected with Dj, Bobby, and Andrew about the deal, we had a quick jam. I felt a bit rusty, but they were apparently okay with that! Come to think of it, I was amazing. The look of awe on their faces when I began bashing some thrash was all I needed for an answer. As far as our first show nearly a year later, just imagine a humid, 100+ degree afternoon in a field in the middle of nowhere. We had to play on uneven pieces of plywood for a stage. Every time I hit the bass drum, the left side of my set would start to fall over. At our second gig, which was a competition, my bass pedals completely fell apart mid-show.
Ladyaslan: What makes a good rock/metal band? What is your take on the current rock/metal played now?
Justin: I have such an attention-challenged ear. I have been spoiled with satellite radio, so I'm constantly bouncing around. I know what I like, and that's pretty much anything that catches my ear. I think rock and metal has branched out so much. You still have bands representing its purest forms, but it has split in so many directions. We incorporate a little of both, and are always looking for ways to draw us apart from the herd. We are still searching, but I think we are getting close. I think that's what ultimately makes a good band; the willingness to expand and keep it interesting.
Follow Conquer As The Come:
Facebook │ReverbNation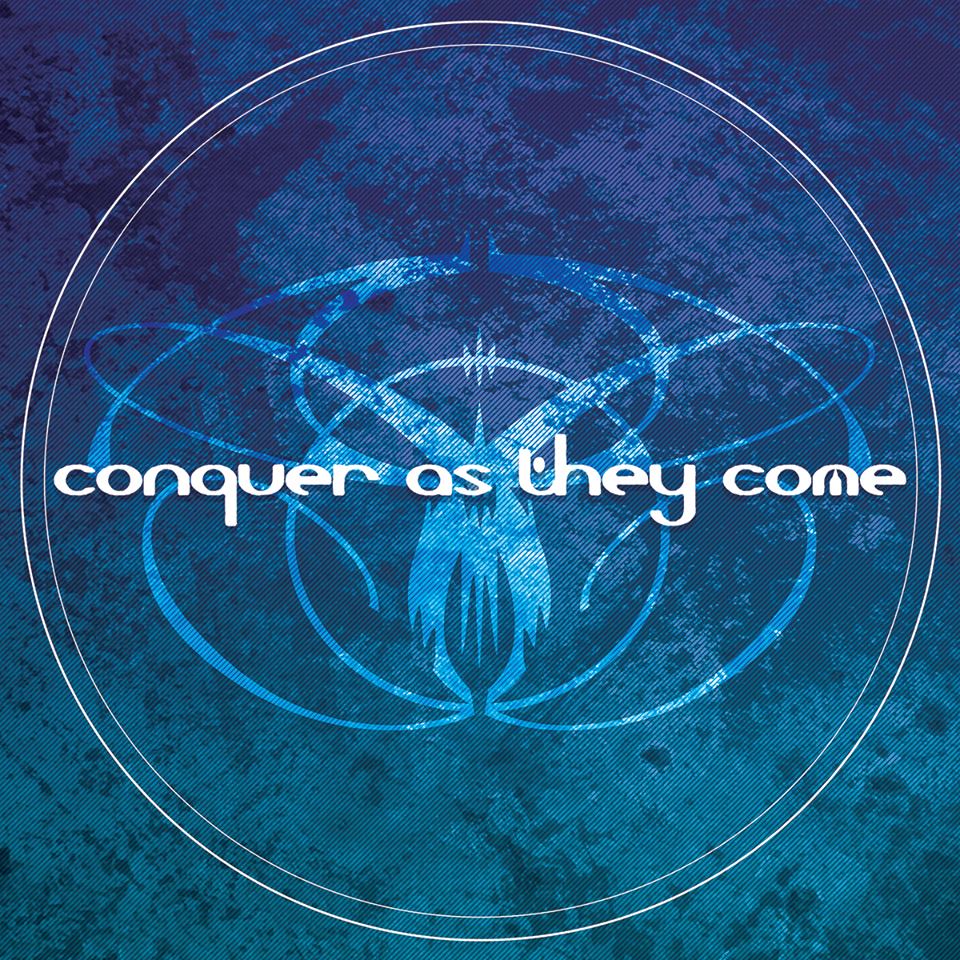 You may also like...