:Concert Review: PRAYERS, Plague Vendor, The Ghoulies, Dramad – March 12, 2016 @ Larimer Lounge, Denver, CO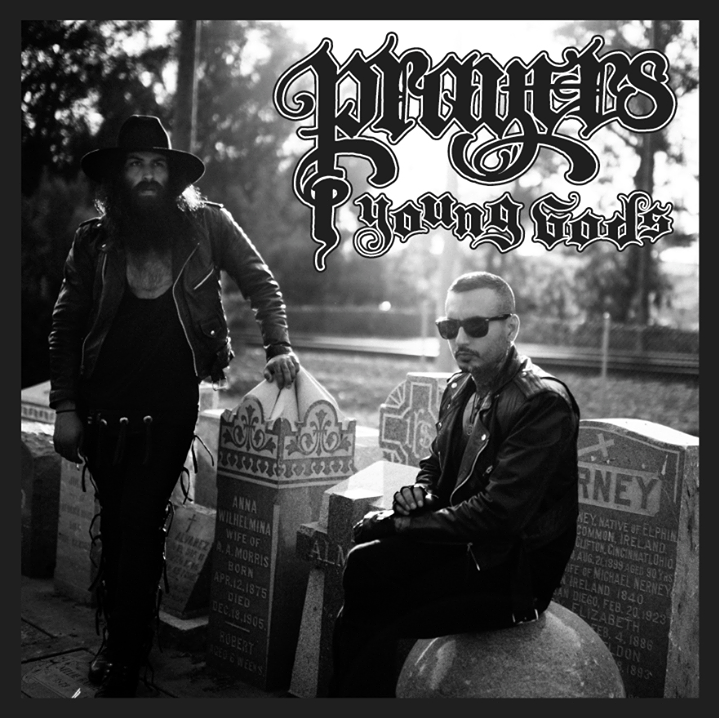 PRAYERS, Plague Vendor, The Ghoulies, Dramad
Concert Date: March 12, 2016
Venue: Larimer Lounge
Location: Denver, CO
Review by Sarah Martinez and Fernando Altonaga
Photos by Sarah Martinez
Whenever you show someone who isn't familiar with PRAYERS some of their videos you get really cool reactions. There's not been a single person I've shown who hasn't been intrigued to some degree by the strong and somehow elegant imagery. Pioneers and perhaps only known artists of the cholo goth movement, PRAYERS are an interesting hybrid. Much could be written on the melding of the goth and cholo subcultures and the fascinating history of restaurateur, author, and visual artist front man Leafar Seyer (Rafael Reyes—pick up on that?), but on this night we were here to see what the band brought their fans in regards to a live performance.
Our evening opened with local band Dramad. Dramad was kind of a mess. One of those bands where you grab a cheap beer and get kinda drunk and sign up for whatever rowdy antics the guys are going to throw at you. That being said, the thick garage punkish sounds and theatrics that came from the stage were fun and I enjoyed them. They were also very kind to those standing in front of their gear when setting up and that's always pleasant to see.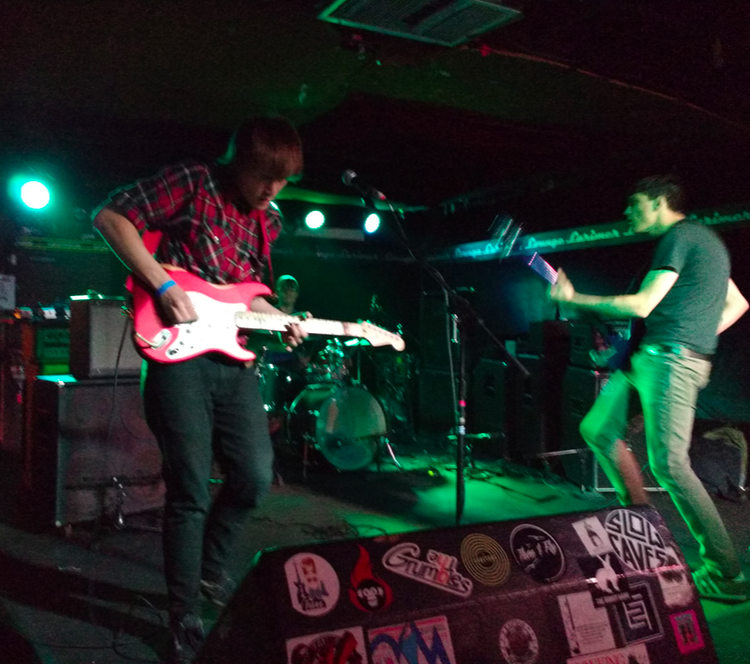 The Ghoulies took the stage next, five gentlemen in white shirts and skinny ties. Between the name of the group and their attire, we were expecting a rockabilly band or maybe something along the lines of the Groovie Ghoulies. What we heard was a band with more of a mainstream punk influence á la the Misfits, Black Flag or DOA. More people started congregating at this time and were receptive to everything that was being played with much swaying of couples with their arms around one another during the ballad that was performed. I feel like this is what people outside of Denver think of as typical Denver music.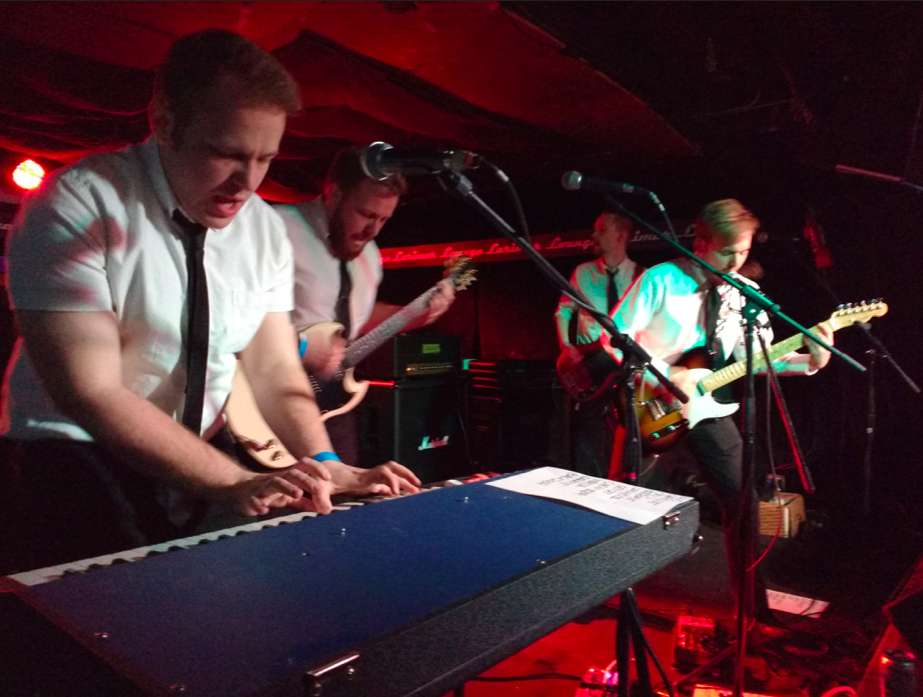 Next up was my favorite band of the evening, Plague Vendor. I've not seen as entertaining and sexy a frontman as Brandon Blaine in a long time. Blend bits of Nick Cave and Iggy Pop with the dance moves of James Brown and Mick Jagger and you'll have some idea of his stage presence. Minimalist and raw, dark California garage punk that's not too poppy; Plague Vendor had the crowd dancing and enraptured during their confident, physical performance. This band is a wonderful addition to Bad Religion's Epitaph record label and I look forward to seeing them again, as well as listening to their upcoming album.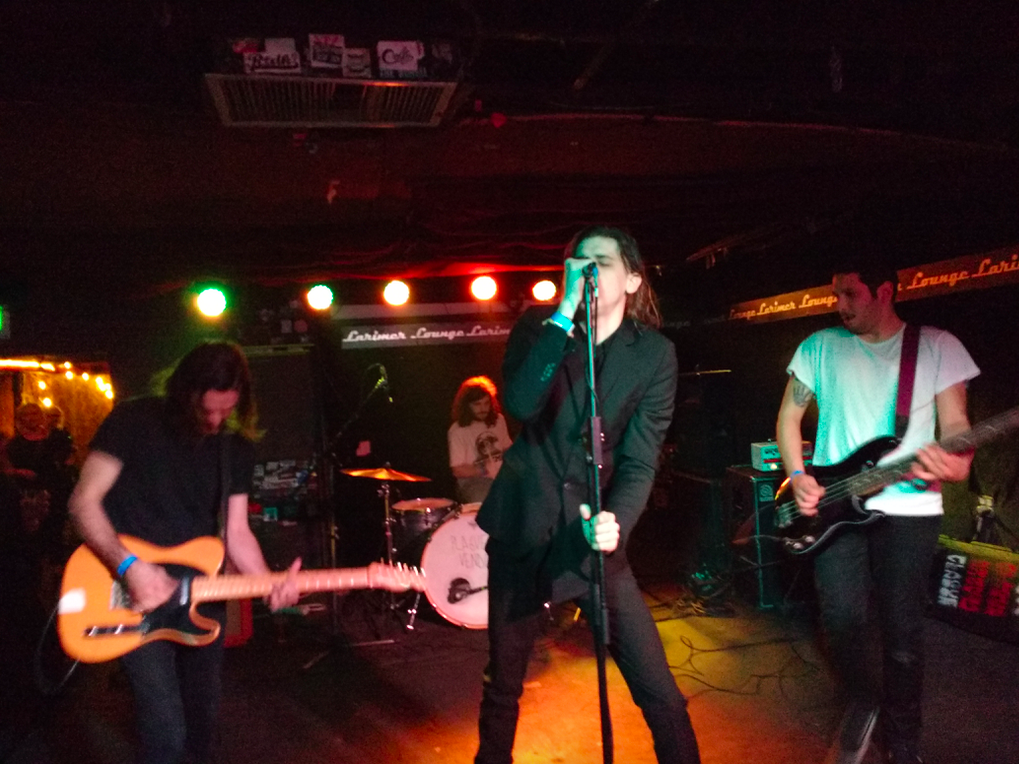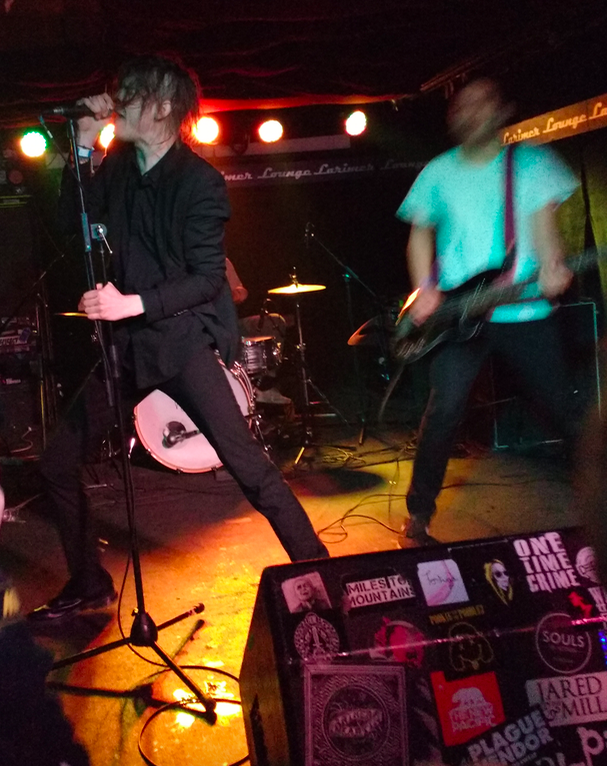 One of the coolest things to see during this night was the diversity of the crowd. Traditional looking goths and kids with mohawks next to older, rougher characters with facial tattoos that I'd wager have never heard a Sisters of Mercy song. A PRAYERS show brings these groups together.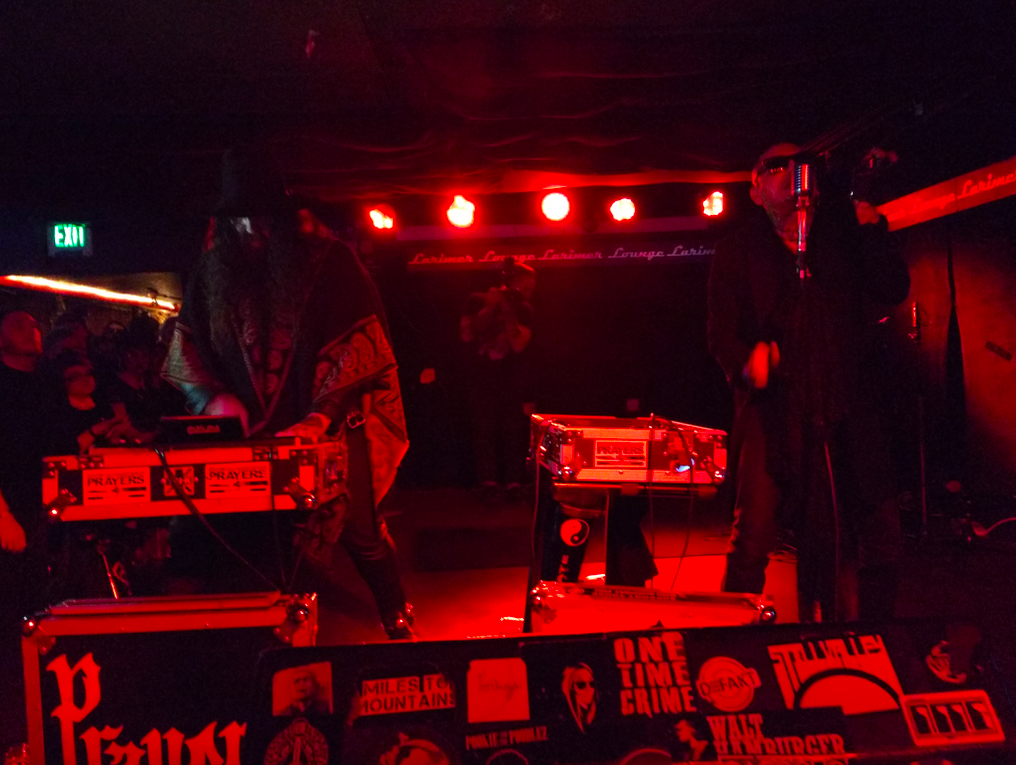 Leafar Seyer and David Parley took the stage decked out on this warm evening in a wool coat and serape, respectively, with much cheering from the crowd. Both have a striking style, Leafar especially with his black leather gloves and long pointy black nails and sunglasses. The duo quickly had everyone assertively singing along, smiling and moving to Mr. Parley's simple yet spot-on beats and synth lines.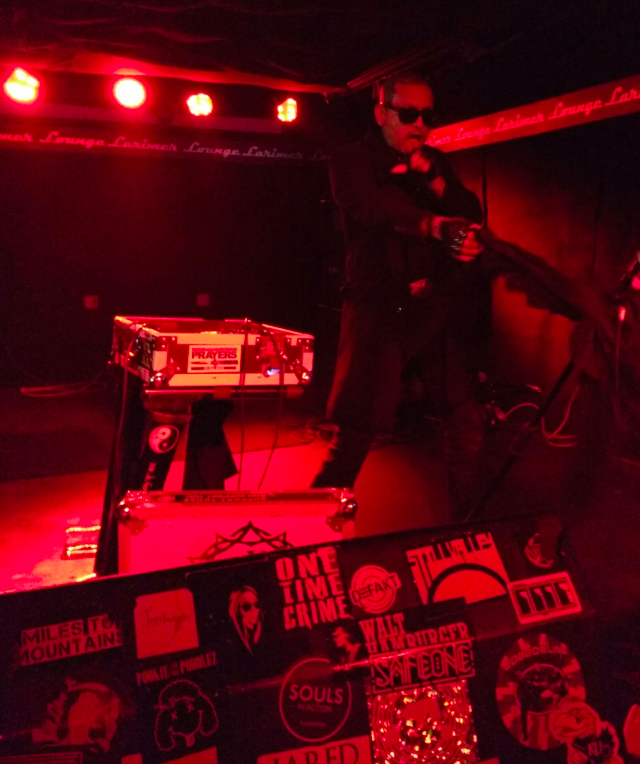 Lyrically PRAYERS doesn't necessarily glorify gang life, the emotional delivery of truthful words are more of a commentary on the sense of being ostracized and then finding one's family. There are definitely analogies to be drawn to the goth lifestyle and one can't deny the iconography and aesthetics of each subculture's members blend well and clearly resonated with the crowd.
PRAYERS gave the audience exactly the show that they wanted and everyone left incredibly satisfied.
Tags DramadFernando AltonagaPlague VendorPRAYERSSarah MartinezThe Ghoulies
You may also like...