:Interview: Liane Langford – Horror Actress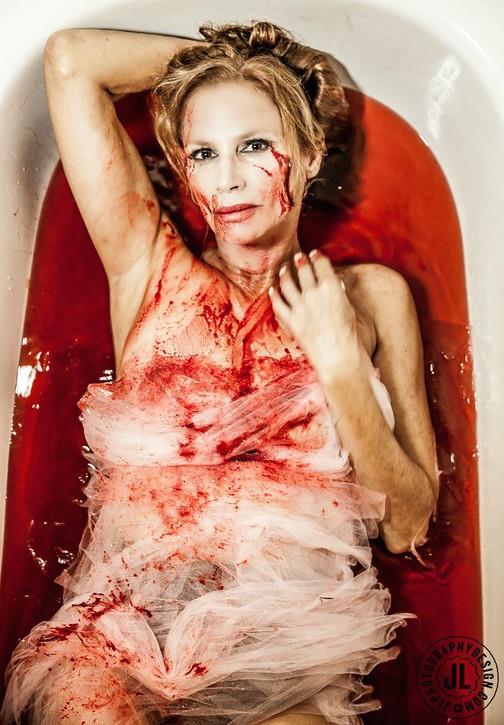 Dark Delights by Ladyaslan Presents Horror Actress Liane Langford
Liane was born in Los Angeles. Her family emigrated from Russia running from the Bolsheviks, finally coming to rest in the Hollywood Hills of California. Sometime between Aunt Edna opening her famous pastrami stand in Santa Monica and her Grandmother Ann's celebrated family market, the "Shermart" in West Hollywood, Liane was born.
Raised in the Hollywood tradition, as a child, Liane's playground was the back lot of Universal Studios and A&M Records. Weaned on the Tijuana Brass and Emma Peel, Liane tried to wrap herself in her mother's black chiffon scarf in an attempt to walk like Mortisha, but found that Moose and Squirrel came easier.
Fade to black….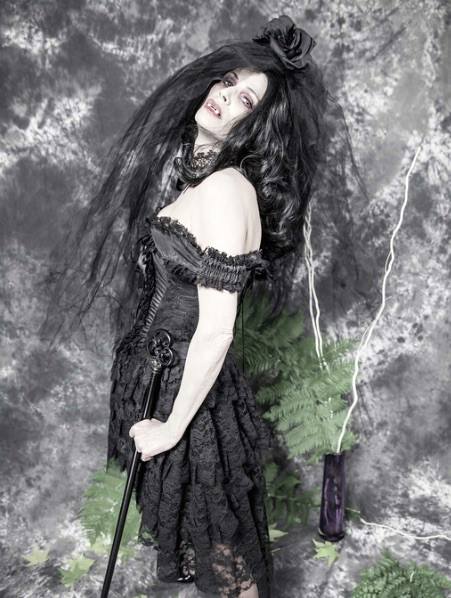 Ladyaslan: What inspired you to write your book My Life As Julia Roberts?
Liane: I'd been writing for years and had threatened to write a book. I had notes on napkins, recorders with ideas. I wanted a way to express the whacky life I had lived so far! [Laughs] For the last 20 years, I had been dealing with all kinds of people confusing me with Julia Roberts. I wanted to write about my life and what it's like to have Crohn's Disease to how bad online dating is! Everyday things and not so everyday things. The humor coming to a full circle. I found my voice. Many things colliding somehow with Julia Roberts sightings demanded that I create something humorous and real. I also firmly believe that when we (you Ladyaslan) are writers it's not really a choice…you need to write!
Ladyaslan: Summarize your book in one to three sentences as if you were speaking to someone unfamiliar with your books and its topic.
Liane: I will go one further and give you a tiny bit of a review from The Catamaran Literary Reader. I could not have said this better!
"As Julia Roberts, Liane Langford finds that love is ever fleeting and that beauty is only skin deep, but that is something to laugh at when you are wearing celebrity skin. Mingling anecdotes that showcase her unique sense of humor with tales of a more melancholy tone, Liane Langford shares the highs and lows of her adventures around the world, acting and struggling to maintain romantic relationships. Fortunately, for every bad romance Liane has a humorous tale of deceit, entrapment, or simply shoes and makeup. Behind every chuckle her collection has to offer, lay words of wisdom on finding love, escaping lust, and how to dress to impress in the entertainment industry."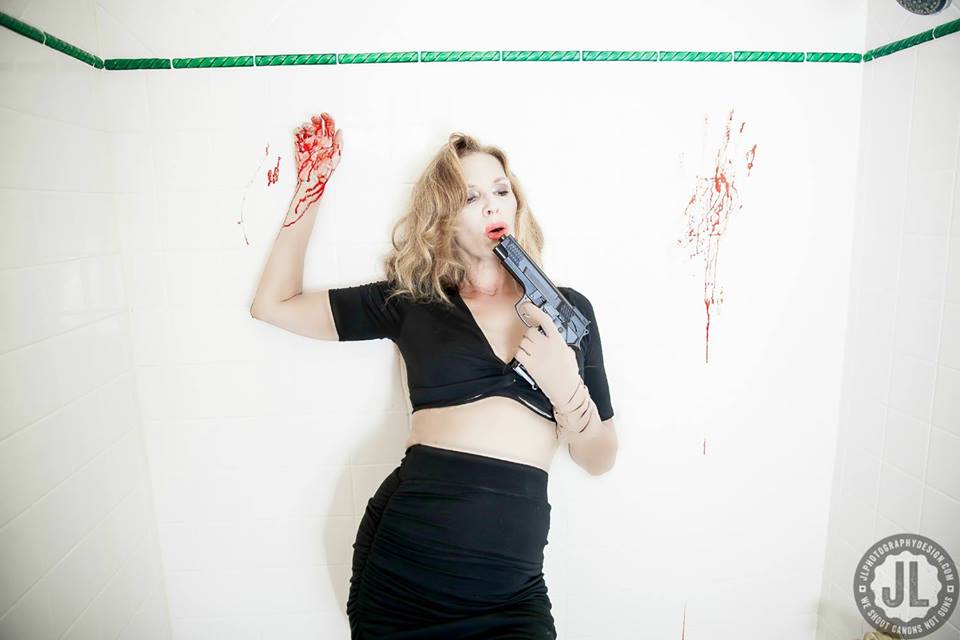 Ladyaslan: What inspired you to get into acting and most importantly horror films?
Liane: I was always acting even as far back when I was like 5? [Laughs] I was singing since I can remember and was put into those hideous chorus groups from 3rd grade until 7th grade; when my mother Toby let me have a go at acting that was it! I grew up around the film industry and adored anything that had to do with horror, my mother was always an accomplice. That made it easy to stay up all night and watch Creature Features! I loved it all! Who doesn't like Horror!? And do they need help if they don't?
Ladyaslan: Tell us about the upcoming Noctambulist movie you are staring in? How did you get approached for the role?
Liane: I was on Facebook and I saw a video that director Johnny Daggers of Blood On The Reel had put up to introduce his new silent horror feature film called Noctambulist. I got in touch with him because it just blew me away! There were no more parts! So I simply said I don't care, I can be a ghost or just walk across the room! [Laughs] We started to talk and it tuned out we understood each other and were both entirely enriched by the same influences, so as things went Johnny was gracious and wrote me a very small role that evolved into me working as one of his producers and his AD, and I had found that as Johnny wrote he found my character Marlene.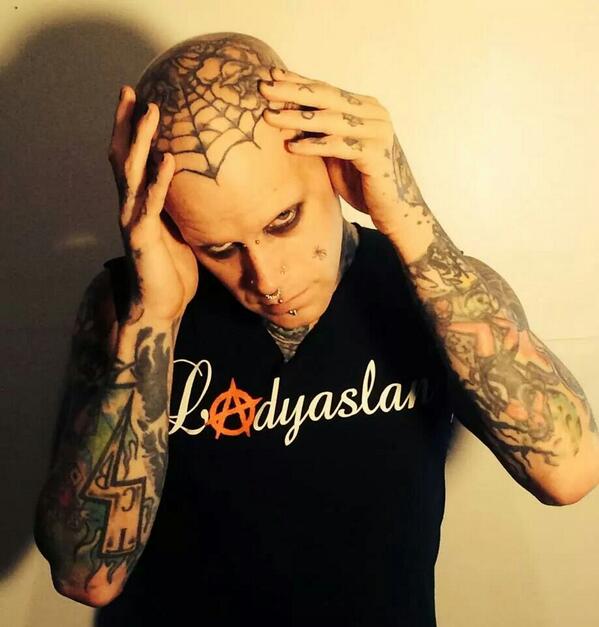 Ladyaslan: What are you currently working on?
Liane: I am currently working on Noctambulist; I am very excited about this film. Writer/director Johnny Daggers is recreating everything perfectly from the 1920s. It's a great story about what happens to our lead Loran Peele when she becomes a sleepwalker who starts to blur the lines of real and the in between. I don't want to give too much away. We are creating something from that era…now! We are using no big special effects,we will be creating in just the way silent films were made. Johnny has even made sure the equipment that is used give the effects we are looking for. We are going to be going to London (fingers crossed) in the fall to show Noctambulist. I invite everyone to go to the page and check it all out! It's a role I am thrilled to be playing as well as making the film with Johnny. I have found that people have responded so well that we have an incredible team. They say the best form of flattery is imitation and already there are some who have taken the idea and started to promote and imitate Johnny's lead, and to them I say thank you for giving us more exposure! And Welcome To The New Nostalgic.
Ladyaslan: How are the movies you work in relevant in today's society?
Liane: I think that they are inventive. The directors I have worked with are always working to make something worthwhile. What calls to them as writers? I will be making a film with Cameron Scott called The Krokodil Chronicles. This is a wild and incredible story, or rather many stories in one. Cameron reaches down deep to find the darkest part of all his characters. We struggle with ourselves, we gasp, and we die. I don't want to say too much. We will be starting our campaign soon and please go to the page! I play a character named Nikita. She is at the edge of just being a human anymore; it's the idea of what is that? Her humanity? Does she deal with it? How important or NOT important is it to her? Cameron Scott has brought us films such as his Post Mortem America 2021. Watch for more on The Krokodil Chronicles.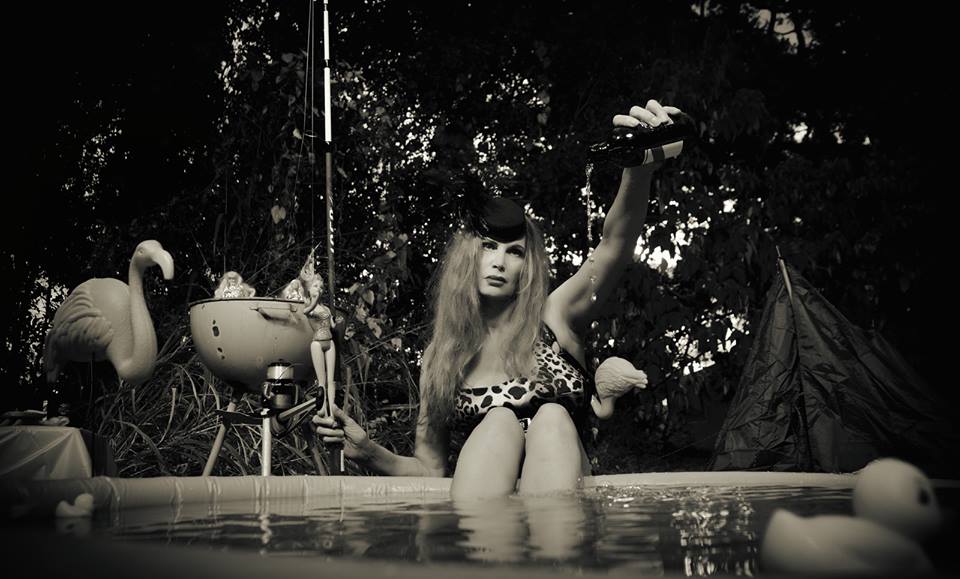 Ladyaslan: What other creative endeavours do you enjoy?
Liane: I love everything…except hiking!
Ladyaslan: What is the last concert you attended? Did you enjoy it?
Liane: I went to see Lana del Rey last May and was blown away! But I did want to punch the girls next to me who were singing her songs to each other and not looking at Lana at all! Did I say punch?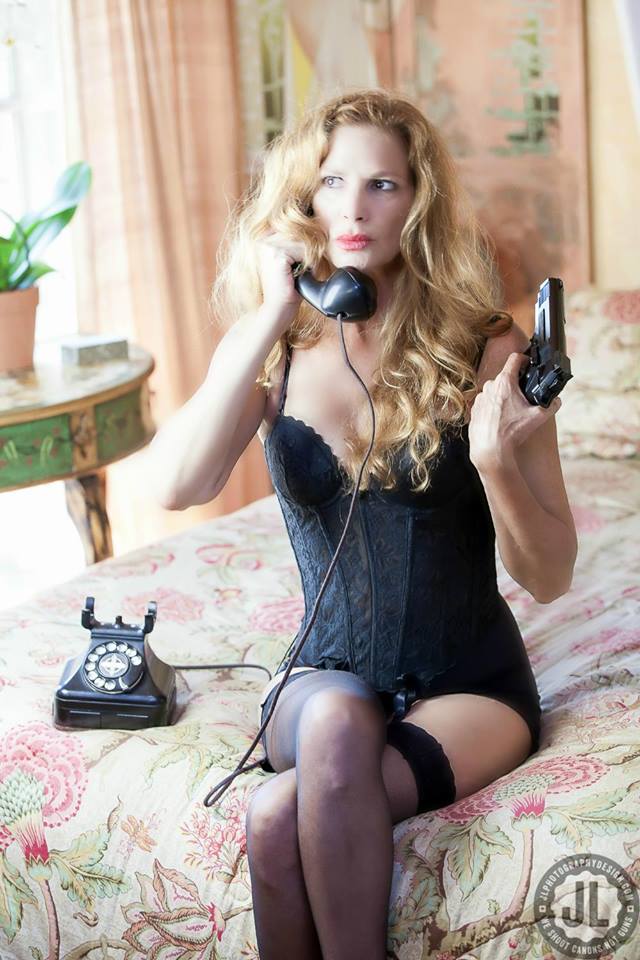 Ladyaslan: What is one work of art you wish you had produced, and why?
Liane: Anything Gottfried Helnwein has ever created. But my love for art is huge so very hard to answer…but this will do for now. The reason? Gottfried Helnwein!
Follow Liane Langford:
IMDb │Facebook │My Life As Julia Roberts Facebook │Amazon
You may also like...