:Interview: Vincent M. Ward (True Blood, The Walking Dead)
Dark Delights by: Ladyaslan
Interview with Vincent M. Ward
Vincent M. Ward has been successful in all of his endeavors, and the saying, "The best is yet to come" has never been more relevant as he now pursues new dreams and new roles. His dream to act has brought him the greatest role yet in his role as Oscar in the sensational new series on cable TV, The Walking Dead! Now the world will follow as Vincent M. Ward makes his way to the top. Ward, at 6'4", stands out not only with his height, but the characters he brings to life onstage in such plays as Played By Life Rules, The Conversation, The Flip Side, Men Cry Too, Secrets, Angry Insecure Men, a demanding wife beater in Through the Storm, a cold hearted pimp in A Sugga Daddy Ain't Always Sweet, a ruthless drug dealer in Laurence Fishburne's Riff Raff, a slick talking hustler in Don B. Welch's My Brother's Keeper and The Bachelorette Party, or scaring us as the devil in Lord There's A Stranger in My House. Ward shows his athletic side playing the boxer Calvin "Savage" James in Savage World, and shows a softer side as a pastor and loving husband in Leave the 99 and The Battle is Not Yours.
This talented actor also has co-starred in Middle Man, Whitney, Army Wives, General Hospital, Wilfred, Psych, Body Of Proof, Gary Unmarried, Dollhouse, The Game, Girlfriends, Unhitched, Head Cases, CSI: Crime Scene Investigation, The Bold And The Beautiful, Robbery Homicide, Viva Laughlin, CSI: Miami, Big Shots, Desperate Housewives, Days Of Our Lives, The Wire, and recurring on Everybody Hates Chris, The Walking Dead, Hot In Cleveland, and The Starter Wife as Bo, or guest starring on  Knight Rider as Eddie and True Blood as Hollis. No stranger to the big screen, Vincent also has supporting roles in Bringing Down The House, Mirror Mirror, Live-Evil, Ulterior Motives, The Choir Director, Lost In The Pacific, Lionsgate film 2016, Message From A Mistress, Ocean's Eleven, and Traffic. He has also appeared on straight to video movies such as Illicit, Three Can Play That Game, 4 Play, A Beautiful Soul, Cordially Invited, Robbin In The Hood, Confessions Of A Thug, All Lies On Me, Who Killed Bishop Brown?, 3 Brothers, The Saint, Just Business, and Gravity Hill. With God on his side, Ward feels there is nothing he can't achieve in this world.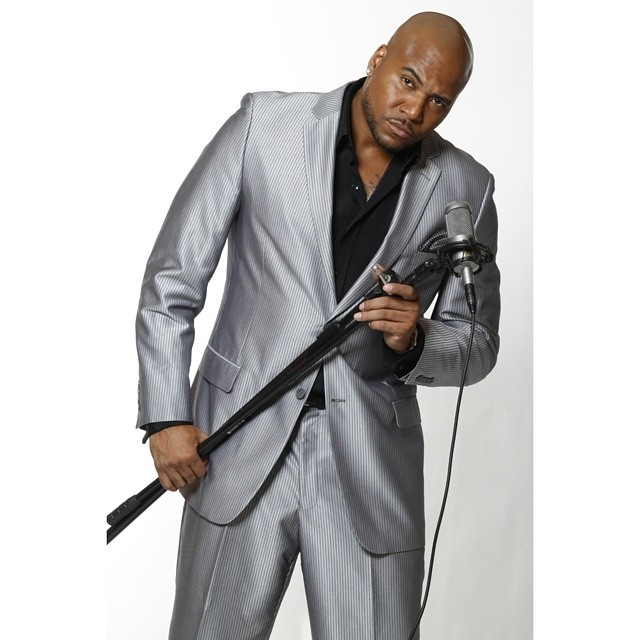 Ladyaslan: What inspired you to become an entertainer?
Vincent: I was inspired when I was living back in Columbus, Ohio and I saw my first play, and that day I fell in love with acting…. I had never seen a play, but I knew I could do it
Ladyaslan: What are three words that best describe you?
Vincent: Three words that describe me are loyal, faithful, ready.
Ladyaslan: How did you get involved with The Walking Dead and with the character Oscar AND how did it feel to last seven episodes [laughs] since people die awfully quick on that show?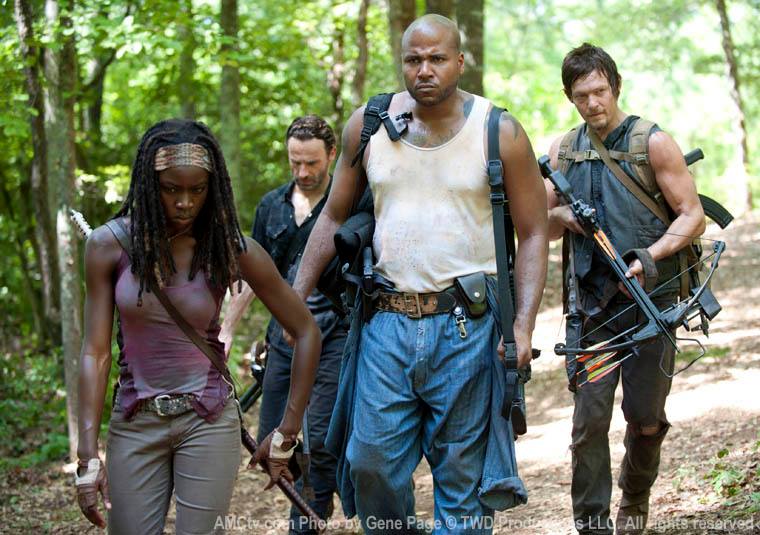 Vincent: I just auditioned and I had never watched the show so I didn't have any clue how long people lasted or not…. I'm grateful for my seven because some people didn't make it that far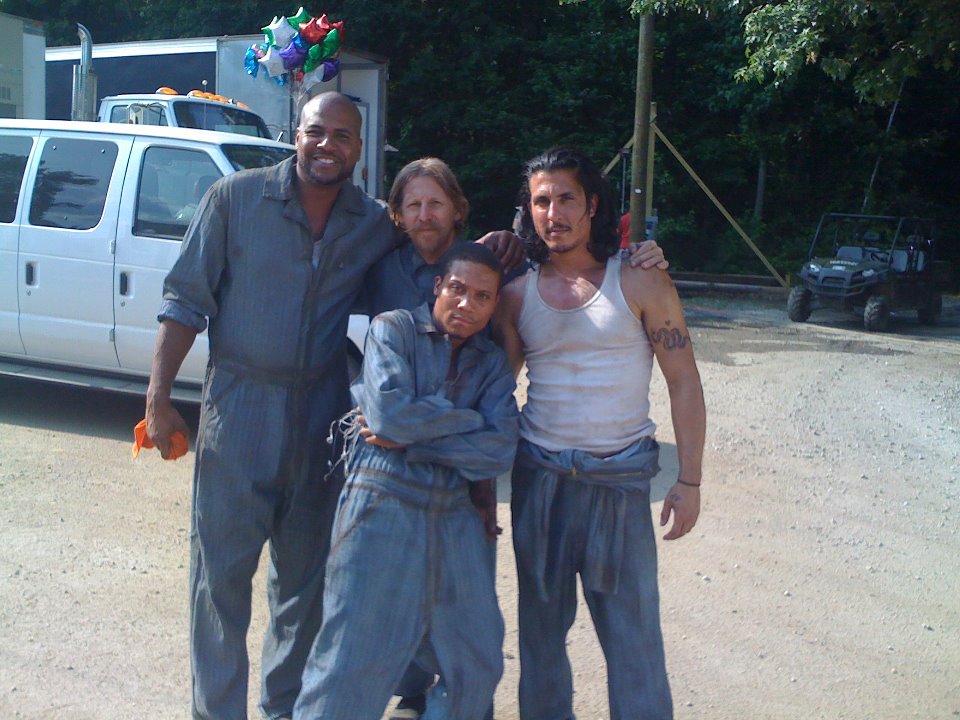 Ladyaslan: What movies do you have in the pipeline for your fans to be on the lookout for?
Vincent: Lost in the Pacific, Illicit, The Choir Director, 2016, Live-Evil, Message From A Mistress, Ulterior Motives: Reality TV Massacre. My team (The Write Ones) and I have written four we called The Saint, 3 Brothers, Gravity Hill, and Just Business…. All I can say is Candyman look out!!!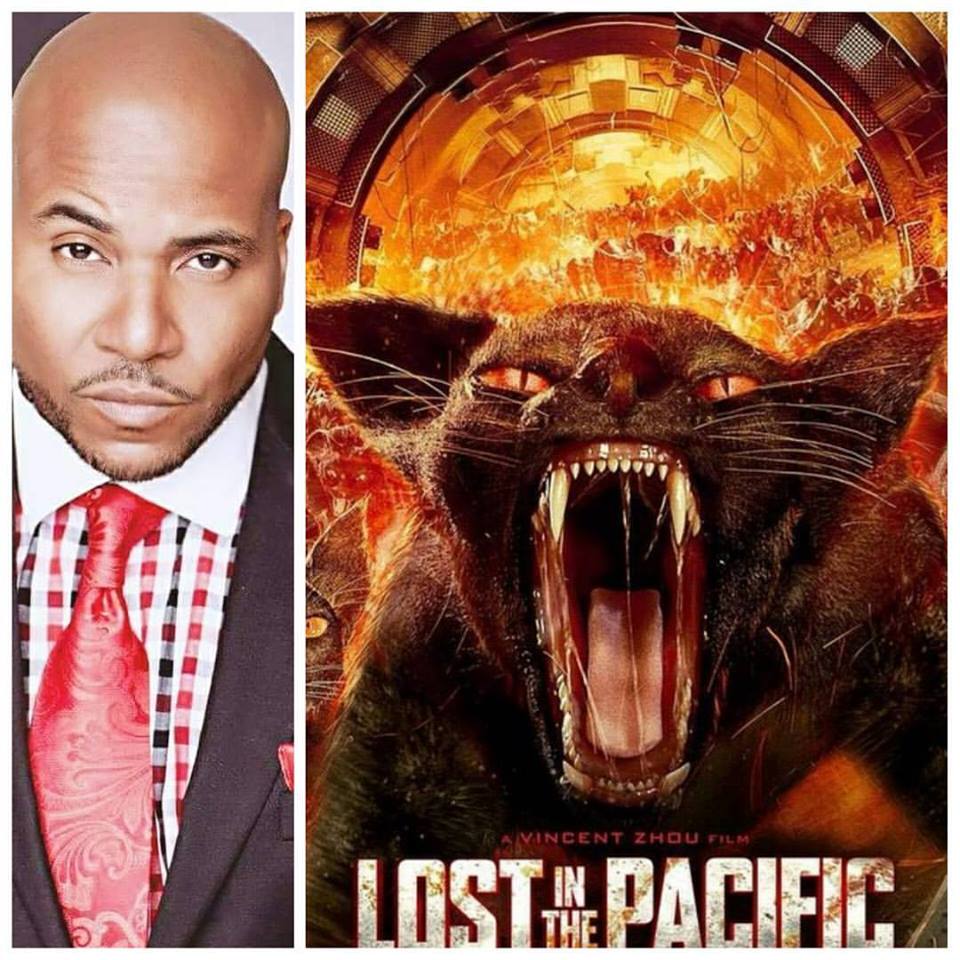 Ladyaslan: I have seen on your Facebook page you like to cook and show some food porn, too (as do I [laughs]); what is your favourite dish to cook if company is stopping over?
Vincent: I got into cooking because I found out women love a guy that can cook [laughs]…. If it's a lot of people, something simple like tacos; if it's one on one…I will make it a lot more special for her…. Trust me on that…. Food porn can get you in trouble…. [Laughs]
Ladyaslan: How amazing was it to be on True Blood as Hollis, the pack friend of Alcide Herveaux? Would you want to be a werewolf or a vampire (by the way I am a vampire [evil wink]?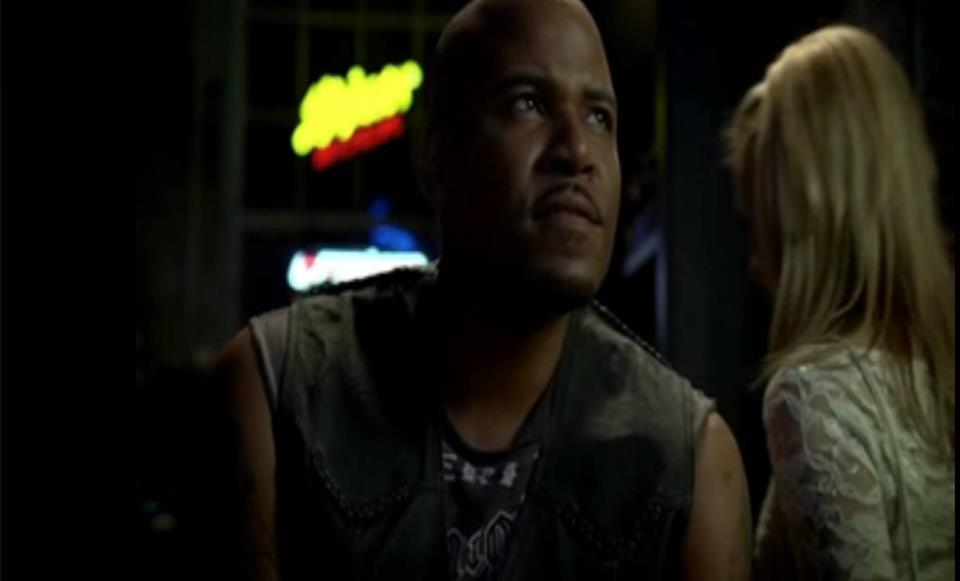 Vincent: I had a nice short time as Hollis…yes I want to play anything scary…use my height, voice, and weight to my advantage. I'm 6'4" and 250 lbs.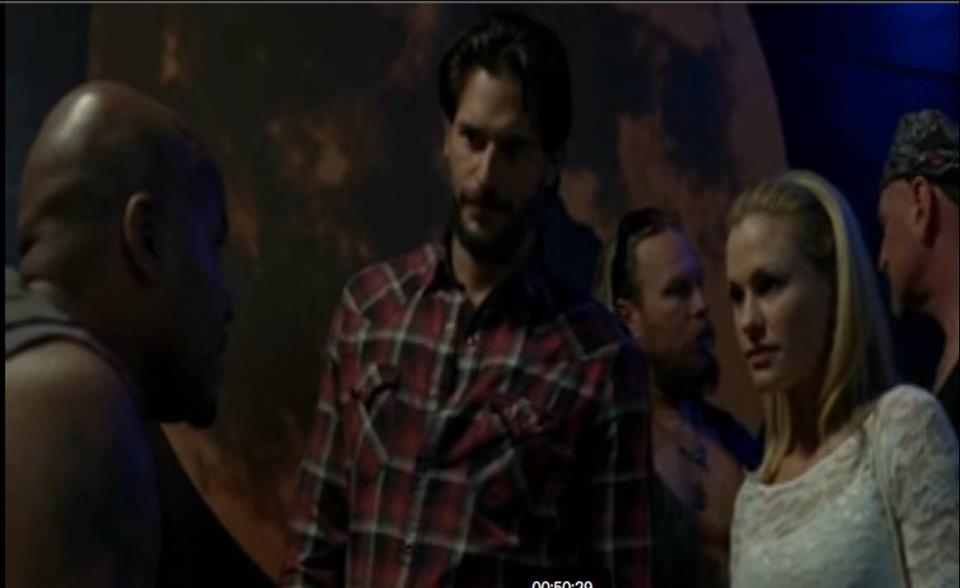 Ladyaslan: How did you come about doing a voice over in Grand Theft Auto V?
Vincent: It's crazy because they don't tell you what the voice over is for…. I found out it was for Grand Theft Auto when they put it on my IMDb page and a year or so had already gone by.
Ladyaslan: How did you learn about acting (i.e. personal experience, education, etc.)?
Vincent: I'm an athlete so I compete, I've never had any acting classes…. Director says do it this way or that way, I just try to do it like they say…like a coach would.
Ladyaslan: What advice would you give people just starting out or people that are doing the indie shoots that are not associated with SAG?
Vincent: Just try to build your reel, be professional and on time as if it was a huge budget movie, because the same people that you are working with are on the come-up as well and hopefully they will remember you on a good note once they get to the top.
Ladyaslan: What other creative endeavours do you enjoy?
Vincent: I still play basketball like I'm in high school and I'm always in pain afterwards. I like to hike, go the gym, walk around and look at people…. [Laughs] Go out to eat, chill at the crib, just regular normal stuff.
Ladyaslan: What is the last concert you attended? Did you enjoy it?
Vincent: It was an old school R&B concert and I loved it…groups like Jodeci, Silk, H-Town…. That was my era when I use to dance and grind on the dance floor! [Laughs]
Ladyaslan: Finish this sentence: In my next life, I'm coming back as a_____________________
Vincent: I'm coming back as myself because I'm proud of the man I've become. This 2016 Vincent M. Ward is who I look up to as man, father, son, Christian, human, brother, uncle…. Plus I only know how to be me so why come back as anyone else.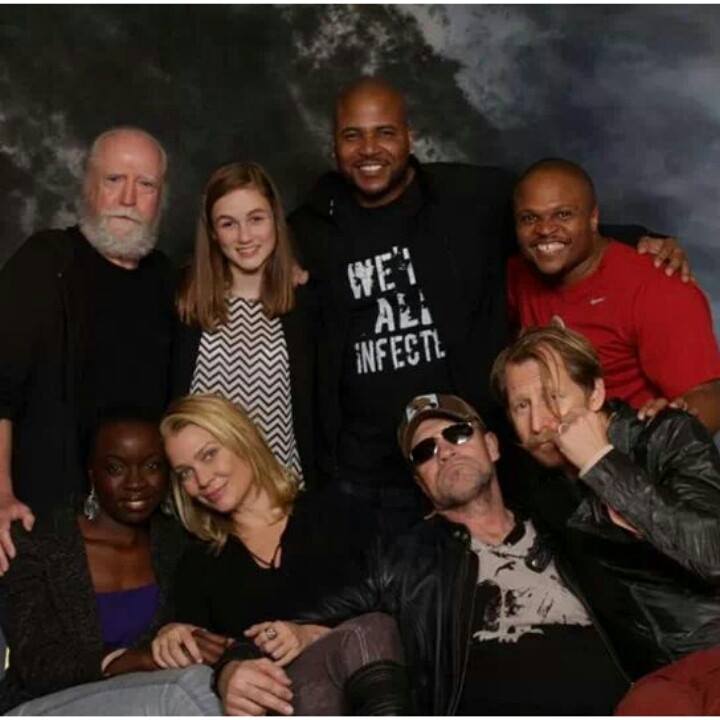 For more information about this dynamic actor/writer go to:
Official Website: vincentmward.com
Twitter: twitter.com/vincentmward
IMDb: http://www.imdb.com/
Instagram: instagram/vincentmward
Facebook: facebook.com/vincentmward
Booking: vincentmward@gmail.com
**About Ladyaslan – She is a published Gothic poet and horror erotica novelist. Ladyaslan's second book was just released on Amazon.com, Barnes & Noble, and other established book retailers internationally. Check out Lipstick & Absinthe and her other books at the link below.
Official Website: http://www.lipstickandabsinthe.com/
Tags LadyaslanThe Walking DeadThe Write OnesTrue BloodVincent M. Ward
You may also like...