:The Oontzcast: Episode 245 – "Too Young To Be Retro"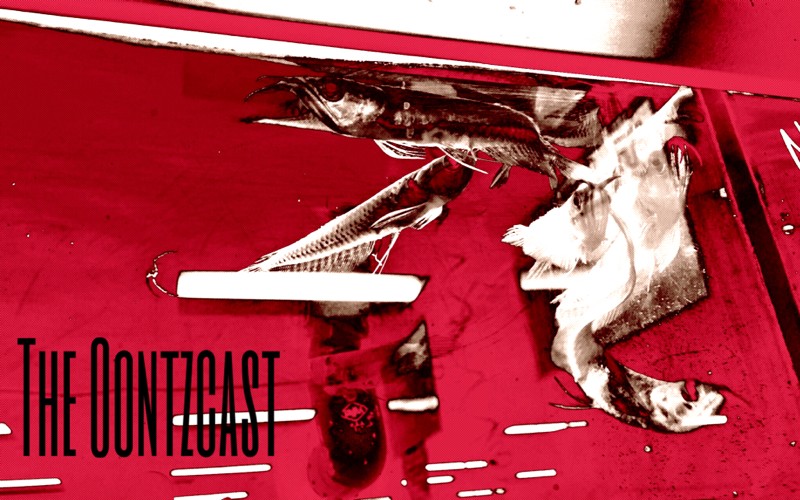 Album of the Month: H ø R D – Focus On Light
Release Date: February 15, 2016
Label: Giallo Disco Records
Websites: Bandcamp │Facebook │SoundCloud
Greetings Earthlings,
The Oontzcast has been commandeered by Jaymie Burzette (she's baaack!) and her partner in COMA, life, and crimes against humanity, Yvette Arambula. Today's episode features our new album of the month, Focus On Light by H ø R D, an awesome synthwave/darkwave artist from Italian horror disco label Giallo Disco Records. Seeing how Jaymie and Yvette were both made in the '80s and have birthdays around this time, this episode is full of gripes about how times have changed in regards to video games and getting away with what are now considered crimes, plus some fun facts about questionable parenting.
We hope you enjoy our crazed shenanigans and the awesome retrowave, horror disco, outrun, and synthwave tracks that will be featured this month from labels including Werkstatt Recordings, NewRetroWave Records, 30th Floor Records, amongst others, along with your regular industrial-type tunes sprinkled in.
You have been warned….
Track Listing
01. H ø R D – Heart (Part I)
02. Hacking The Wave – 3D Print Me
03. eHpH – All Systems Crash
04. Hypercan – Droid Splash
05. Metal Disco – kite (Vestron Vulture remix)
06. Mr.Kitty – Hands
07. Glass Apple Bonzai – Drudgery
08. VHS Glitch – Chainsaw Slasher
09. Raydar – Lycanthrope
10. Army Of The Universe – The Magic (Deorro Remix)
And now a little something to behold with thine own eyes:
Tags 30th Floor RecordsArmy Of The UniverseeHpHGiallo Disco RecordsGlass Apple BonzaiH ø R DHacking The WaveHypercanJaymie BurzetteMetal DiscoMr. KittyNewRetroWave RecordsRaydarVHS GlitchWerkstatt RecordingsYvette Arambula
You may also like...