:Concert Review: Speak In Storms Tour 2016 – Seabound, NITE, Voicecoil – February 25, 2016 @ EXDO Events Center, Denver, CO

Speak In Storms Tour 2016
Seabound, NITE, Voicecoil
Concert Date: February 25, 2016
Venue: EXDO Events Center
Location: Denver, CO
Review by Sarah Martinez
Photos by Fernando Altonaga
Although Seabound has been formally releasing albums since 2001, I'll admit that they're a band that never registered on my radar. These things happen, we all have gaps in our music knowledge and they're one of mine. On this warm February night, we came to see what they were all about.
The evening started with Denver-based Voicecoil. We've seen Voicecoil multiple times and reviewed them when they played at the Industrial Arts Festival last year. It's clear to see why Mark Sousa and his live band have been asked to open for bands such as Seabound and Covenant; his style fits right alongside these groups. It's accessible, pleasant, and there's an appreciation for quality in sound and presentation. I'm looking forward to the new album as it'll be interesting to see if there's any variation in tone from the easy, danceable sounds that can occasionally fade into one another. Voicecoil presented themselves well; they look and sound like they know exactly what they're doing. Mark's songwriting is strong and he's a polished frontman. Their performance had the early crowd moving as an opening band should.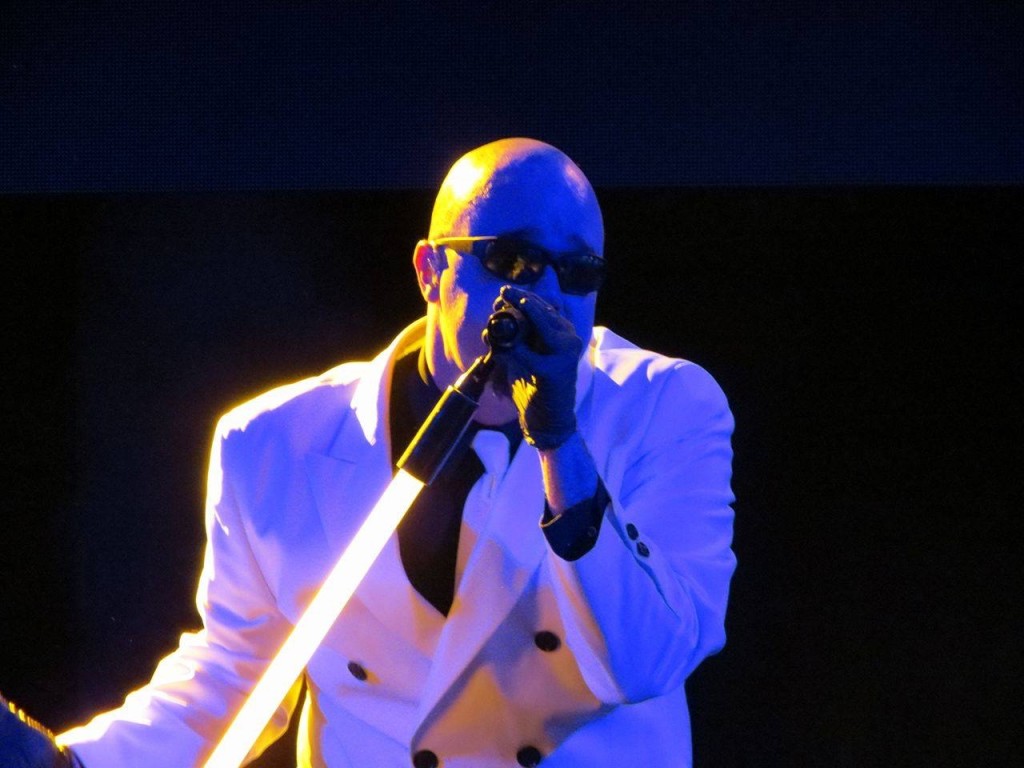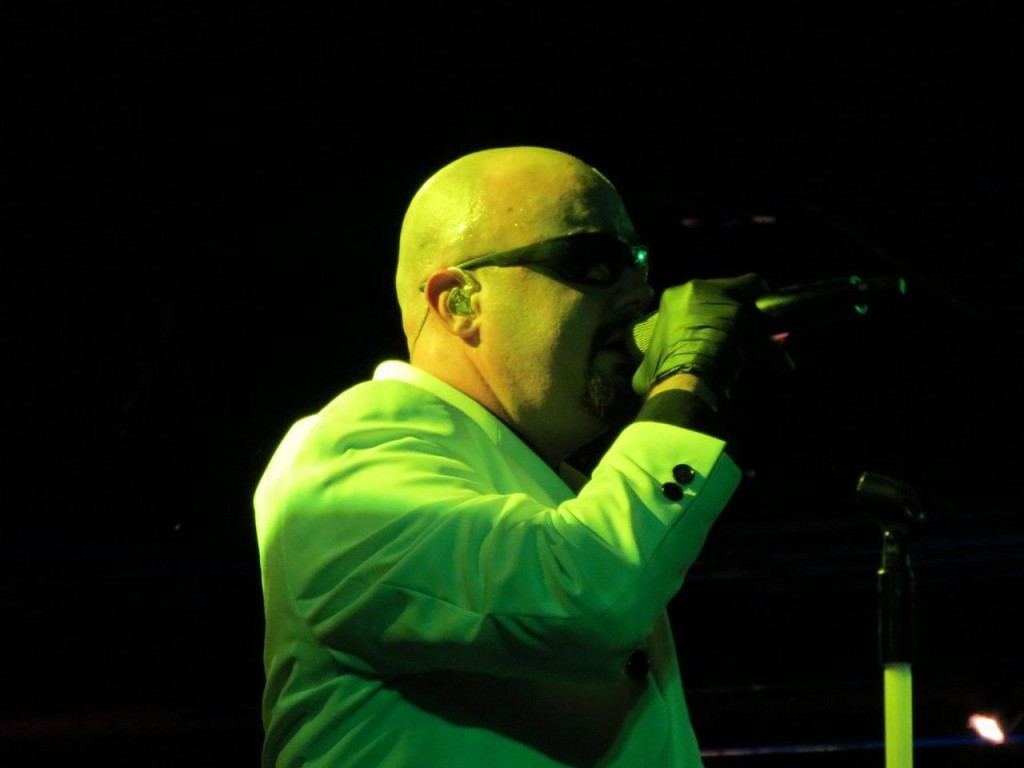 Before I move on to the second band, NITE, the EXDO Events Center should be mentioned. This is a venue that all the musicians I spoke with would love to play. It's an imposing, multi-functional warehouse space with high caliber sound and cool lighting. Staging can be arranged to suit a variety of needs, bathrooms are clean, and the multiple bar stations were well staffed. My one complaint regarding staffing was the varying prices charged by bartenders for the same drinks. Kudos to the charming, dark-haired girl with the flower in her hair for being more than reasonable all evening.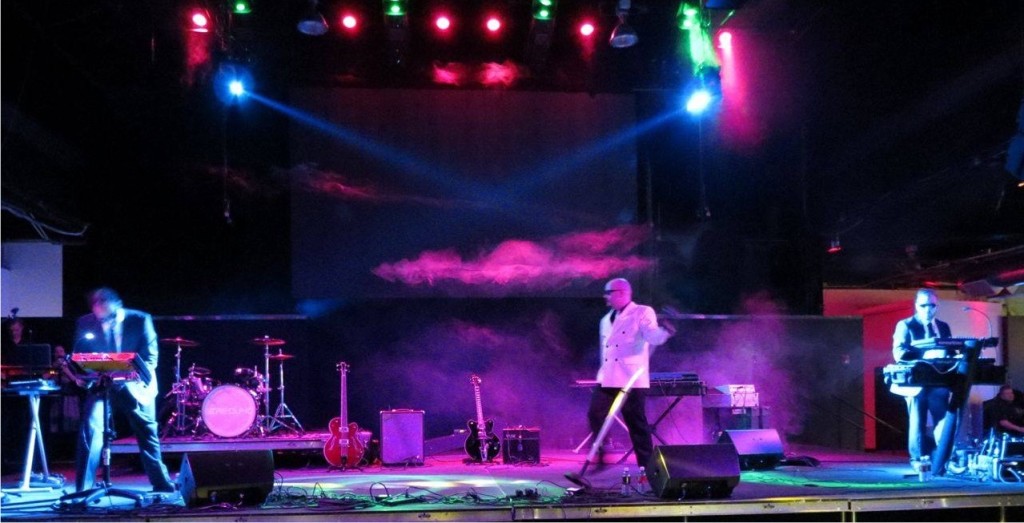 On to NITE which, aside from the camaraderie shared amongst all the regulars from "the scene" who showed up to this show, was the highlight of my evening. Hailing from Dallas, twins Myles and Kyle Mendes are an energetic duo that are simply captivating to watch. NITE's album, I Am Not Afraid, is light, airy, synthy, and doesn't sound like their live performance which is guitar heavy and energetic. While I like both, their live performance is stronger by far. They'd do themselves a favor by releasing a live album or at least posting videos on their social media showing what they're capable of. These gentlemen work guitars, synths, and sing at the same time with aplomb. A compelling performance that likely led to a spike in followers included a cover of "Sweet Dreams" followed by their own material with no drop in dance floor attendance. I'd recommend seeing them live if you have the opportunity.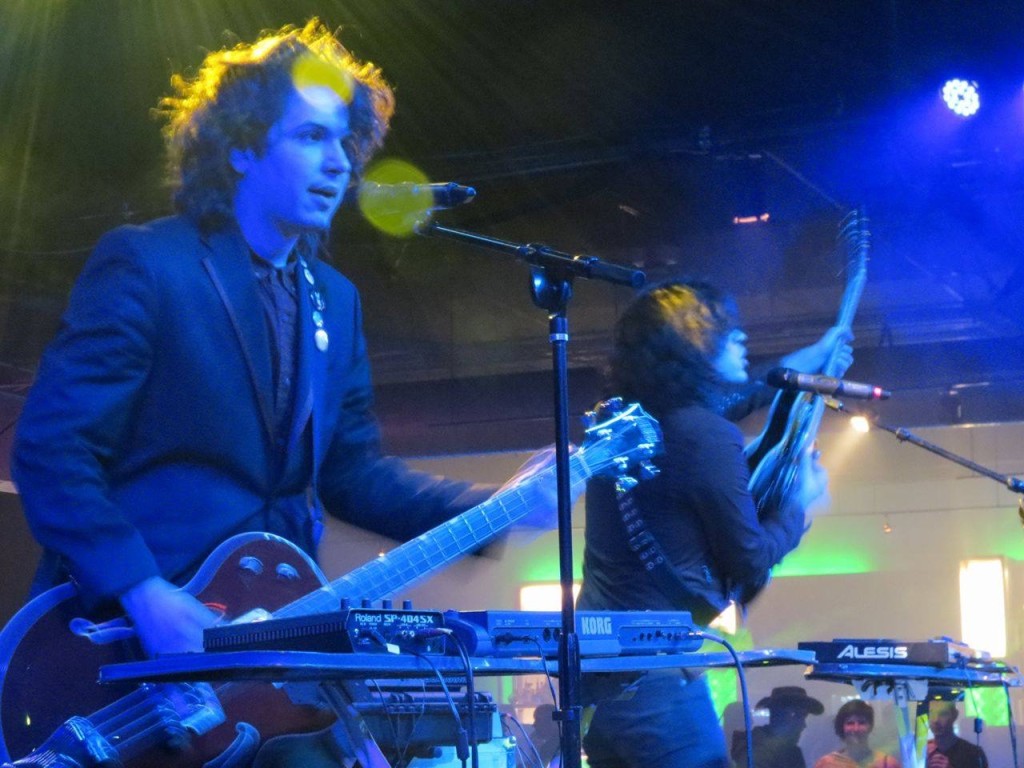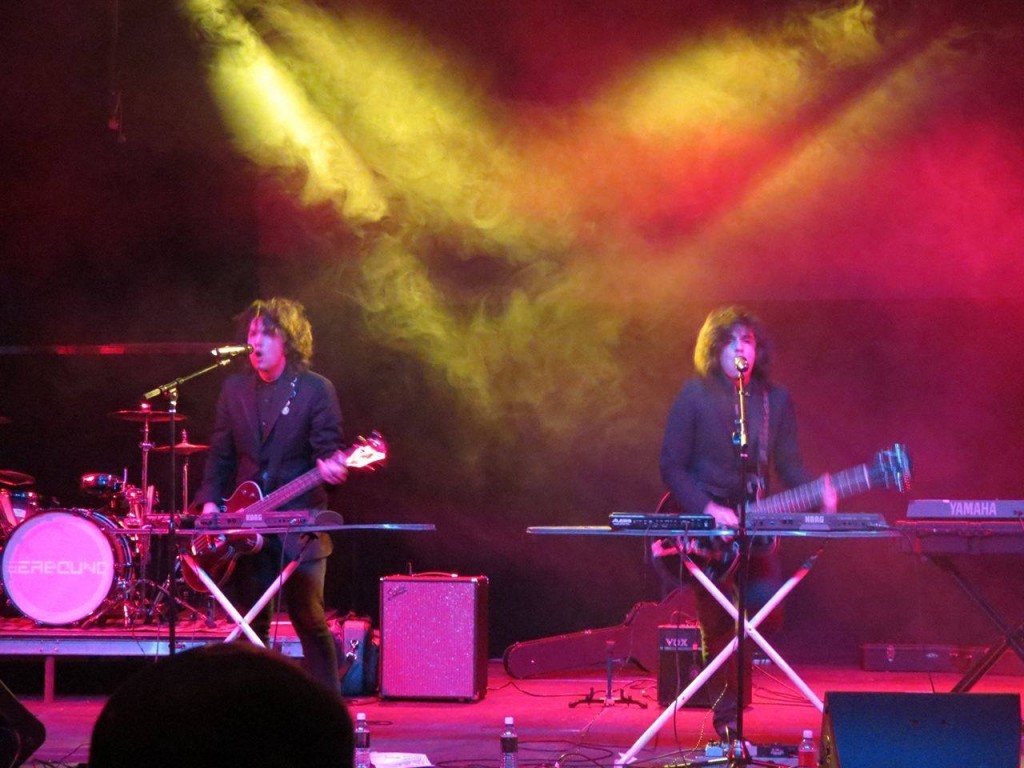 Right after NITE finished, the area in front of the massive stage became about three deep with people and a crowd quickly congealed. It was time for Seabound duo Frank Spinath and Martin Vorbrodt to take the stage. The band came on timely and without any pretentiousness. There's a passion that's evident in Frank Spinath's performance that clearly speaks to Seabound's fans. Due to his earnest crooning and engaging the crowd to participate, Mr. Spinath had people at the front of the audience swaying in time and at the back of the venue dancing in your standard variations of goth styles. Somewhat down-tempo and dark, but very melodic, this was the show that dedicated fans clearly wanted from this duo. Technically sound, but perhaps too gentle and uniform for my taste, I did know more songs that I thought I would; "Contraband" amongst others, which had the crowd dancing enthusiastically. One can imagine a tour with Covenant as being a dream come true for fans of both bands. Frank was very gracious in all of his interactions with the audience, and regarding his time in Denver he went so far as to say, "We've been so spoiled all day. This is the nicest venue and these have been the nicest promoters."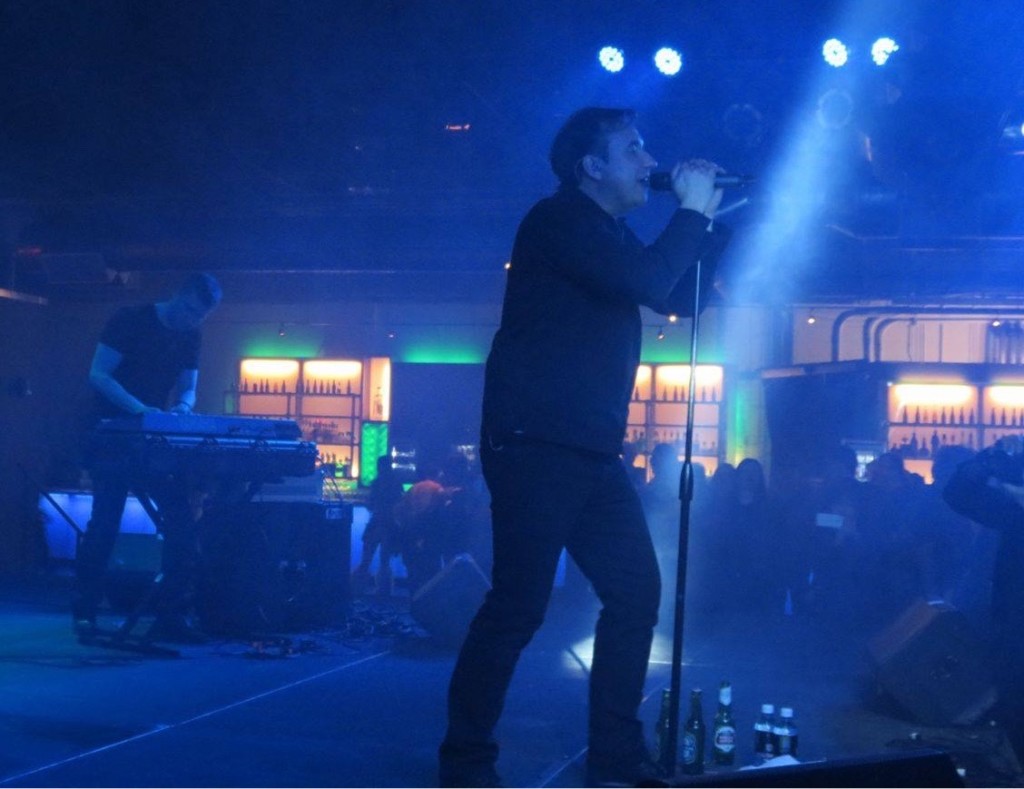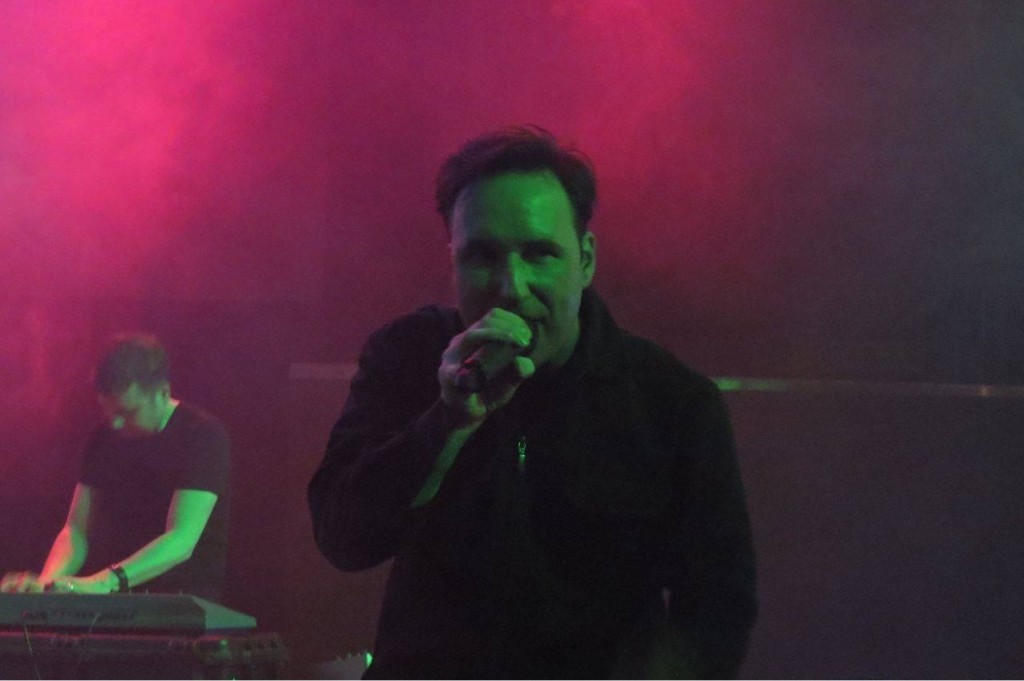 Promoter AJ Ritual did well in bringing Seabound to Denver because the substantial crowd was clearly enjoying themselves and had been waiting for this tour. If you're a Seabound fan and have an emotional connection to their music, it's something you shouldn't miss.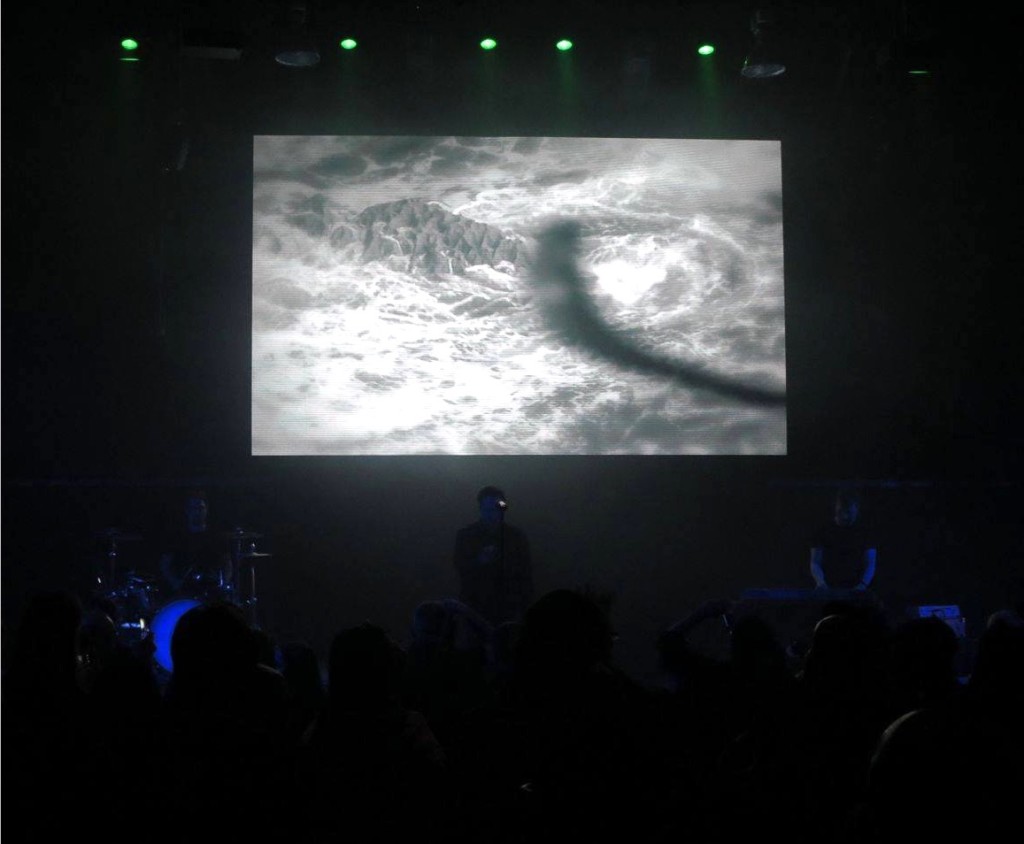 You may also like...