:Music Video: Levitika Releases "Zombie Barbie" Music Video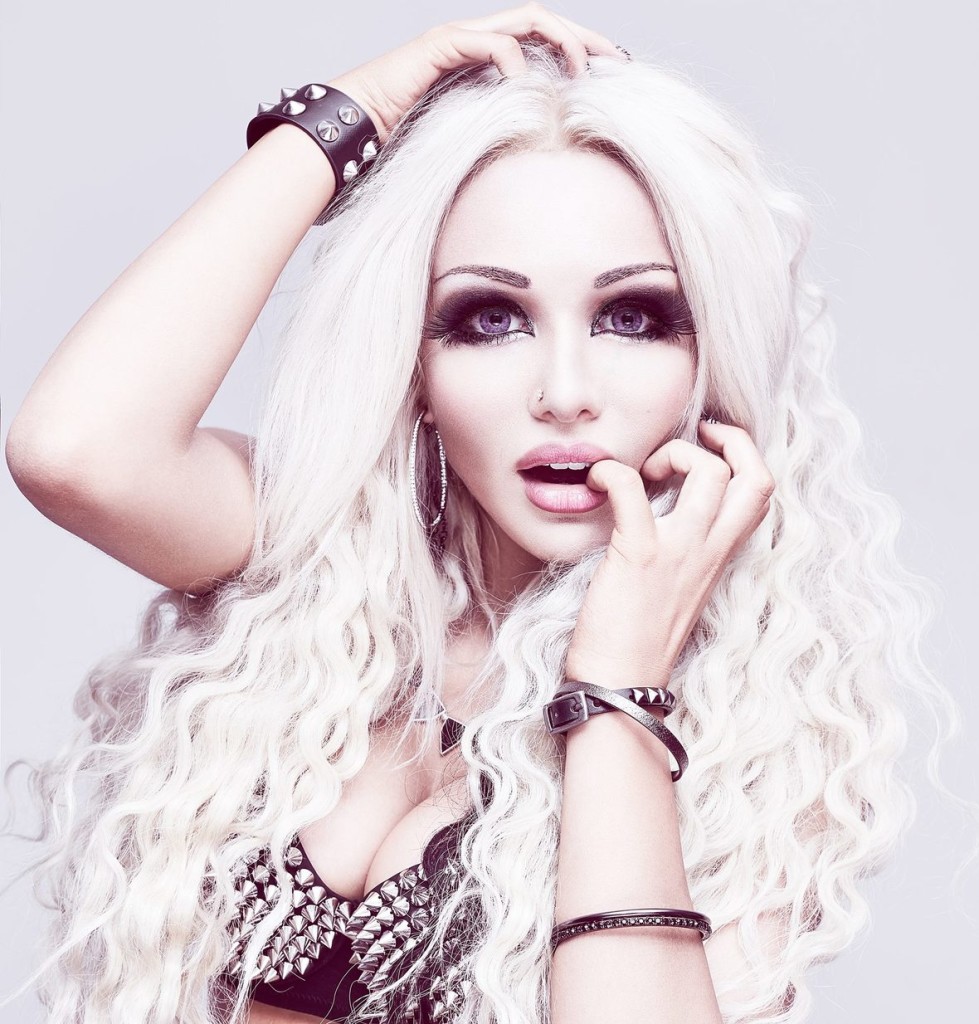 Levitika has released a music video for her track "Zombie Barbie." The track, which is available for purchase now on iTunes, was produced by Jeff Blue (Linkin Park, Korn, Limp Bizkit) and the video was directed by Nima Nabili Rad (Justice Crew, Martin Garrix, Dami Im). The song will be going to U.S. radio in April, and Levitika will be touring the U.S. this spring.
Watch Levitika's "Zombie Barbie" music video below:
"Zombie" is used to signify the suppression of our inner self and true self due to societal pressures. Thus resulting in a death of certain outward expression or actions, restricting us from truly expressing or being ourselves. This in turn leaves us as the walking, talking dead, hence a Zombie.
"Barbie" is used to signify the plastic (lacking in cognitive substance), superficial, as well as materialist ideology and mentality constantly placed upon us in society. As the song says, "Conceived a product of your fantasy" and "my plastic heart and eyes this superficial life," the message is expressing that we are born into this world to only be bombarded by societal influences, in turn affecting our development and self identity. The mention of a "Plastic Heart" in particular suggests that society has gotten the better of some people. These individuals have grown into this creature, "Zombie Barbie," with a heart dead to themselves, converted to plastic conforming to societal ideals. Placing utmost importance on the martial e.g. money, aesthetics, power, etc.
Zombie Barbie was written and producer in the U.S. with multi-platinum music producer Jeff Blue and Steve Dresser. The concept was based on the matters discussed above combined with Levitika's artist image (tall/blonde, hence barbie) and a love for the dark and theatrical (hence zombie).
The core message of the song is be who you are, be real and don't let society override your identity. It's saying that people should be free to be who they are and express themselves in the way that they want to express themselves and that is very important. – Levitika
Follow Levitika:
Official Website│Facebook│Twitter│Instagram│YouTube

Levitika is an Australian melodic rock singer/songwriter from Adelaide, South Australia, currently working with renowned multi-platinum U.S. music producer Jeff Blue, who has produced hits for artists such as Linkin Park, Korn, Limp Bizkit, and others. Levitika also works with well respected Aussie producers at The Song Store, Adrian and Barb Hannan, who have produced/mixed hits for artists such as Vanessa Amorosi, Delta Goodrem, Taxiride and many more.
Levitika started playing her first instrument (clarinet) at age ten after she was accepted into a special music scholarship at St. Machers Academy, UK. At age thirteen, Levitika started writing both lyrics and music (predominately on piano) inspired by her first heartbreak. This resulted in Levitika pursuing singer/songwriting for therapeutic reasons. However, it was not Levitika's intention to pursue music professionally until a random encounter with producers Barb and Adrian Hannan while on holiday at Halls Gap, Victoria, Australia
In early 2015, Levitika's YouTube video "Spider (Acoustic Version)" caught the attention of U.S. producer Jeff Blue, saying to Levitika, "I love your voice." As a result, Levitika and Jeff Blue co-wrote/produced four songs together in Los Angeles, California. "Zombie Barbie" and "Black Rain" were both recorded/produced at Dreza Productions with Jeff Blue and Steve Dresser (Songwriter, Producer, Mixer at BMG/Busbee), followed by the recording of "Shadow Boxing" and "Piece Of Me" recorded/produced with Jeff Blue and Mike Gonsolin at Trend Def Studios.
It was not long after Levitika's return to Australia that her pursuit for band members began and Levitika formed her band of experienced Aussie musicians/performers, Max Hurrell (rhythm guitar), Greg Oroth (lead guitar), Jona Matthews (bass), Cameron Kirk (drums).
Soon afterwards the "Zombie Barbie" music video (Levitika's first) was created. "Zombie Barbie" received over half a million views within the first five weeks of release, believed by some to be a result of its vivid visuals and unique sound. Nima Nabili Rad an award winning director, who has directed music videos for artists including Justice Crew, Martin Garrix, Dami Im and others, directed Levitika's Zombie Barbie.
Zombie Barbie was produced by Cirian Jordan, an award winning feature film, TV show, and music video producer, known for his work on music video clips for international artists such as Daft Punk, Martin Garrix, James Blake, Tonight Alive/Amazing Spiderman 2, and Australian artists such as Justice Crew, Dami Im, Samatha Jade, Delta Goodrem and Nathaniel. Cirian Jordan has also worked on major motion pictures films including: Australia, Wolverine 1 & 2, The Great Gatsby, Mad Max Fury Road, Mao's Last Dancer, Uninhabited, and X.
Levitika thought body art was a beautiful and captivating way of visually expressing the lyrical content of Zombie Barbie. As seen in the certain scenes of the music video, Levitika is painted from head to toe in Day of The Dead themed UV fluorescent body paint, representing the Zombie metaphor. The life sized Barbie box was first thought of by rhythm guitarist Andy Sellers and then expanded upon by Levitika in adding the coffin shape to the box, again representing the Zombie metaphor. Nima first suggested the idea of creating a light and dark realm aiming to visually suggest an internal feud between different aspects of one's self. All the costumes were designed by Levitika and brought to life via sewing machine by her mother Barbara (former professional pattern maker).
Levitika recently performed live at the Adelaide Zombie Walk 2015, in front of a crowd of thousands, after being the selected band to rock out for the show. Many more theatrical live shows and new music will be coming soon!
You may also like...