:Concert Review: The Soft Moon, Voight, Acidbat – February 6, 2016 @ The Marquis Theater, Denver, CO
The Soft Moon, Voight, Acidbat
Concert Date: February 6, 2015
Venue: The Marquis Theater
Location: Denver, CO
Review and photos by Sarah Martinez
The Marquis Theater is a solid venue to see a show. Inexpensive drink specials, pizza on site, and their bouncy main floor (which really gets going at punk shows and once, to my utter delight, a Saul Williams show) make for a good time. Sight lines are relatively unobstructed from the raised back part of the joint for those not wanting to get down and dirty in the mix.
On this night we grabbed some slices of cheese pizza and a few drinks and headed in just in time to catch the beginning of Acidbat's set. Laid in front of Acidbat was an impressive, many say sexy, array of gear including a Roland TR-707, TR-606, and a Cyclone Bass Bot TT-303 amongst other gadgets. Acidbat is a Denver staple and pops up in cool locales all around town bringing dark, danceable energy. I enjoyed the set on this night and found myself moving almost constantly. A lengthy discussion arose at the end of the night as to whether or not performances of this nature were more suited to late night experimental electronic gatherings in a club/warehouse/obscure setting with DJs and other like-minded musicians. My take? Solid music that makes one dance is suited to any environment.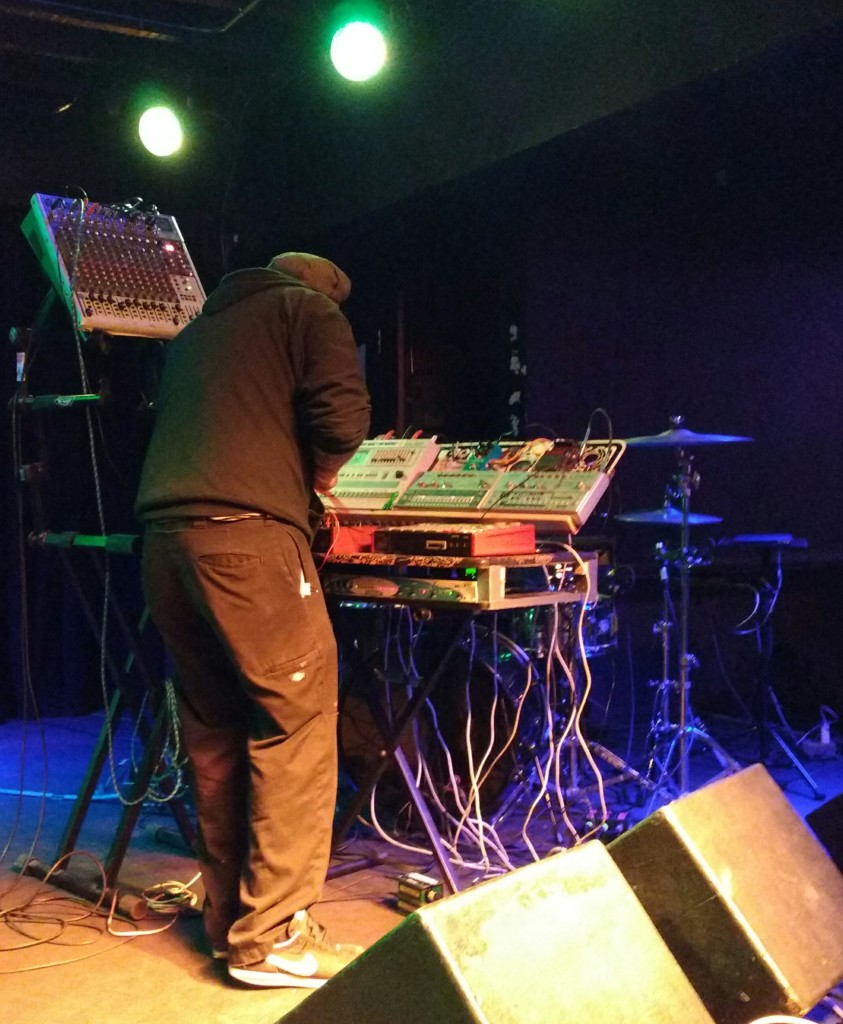 Voight is a band that I somehow kept missing (including last year's opening performance for The Soft Moon) and I'm really glad that I finally got to hear them. What an unexpected delight. The band is relatively new, having formed in late 2014, but this belies the well-developed sound that Adam Rojo and Nick Salmon bring to the stage. Both men have been involved in a variety of projects around town and are no novices. Lovely and at some points aggressive guitar work drew comparisons to early The Jesus & Mary Chain and sometimes… sometimes a little Bauhaus. Voight was a perfect choice to open for The Soft Moon. The full dance floor made it clear that everyone felt the same. Additionally, when someone in the band is rockin' a Drab Majesty t-shirt, you know something interesting is afoot.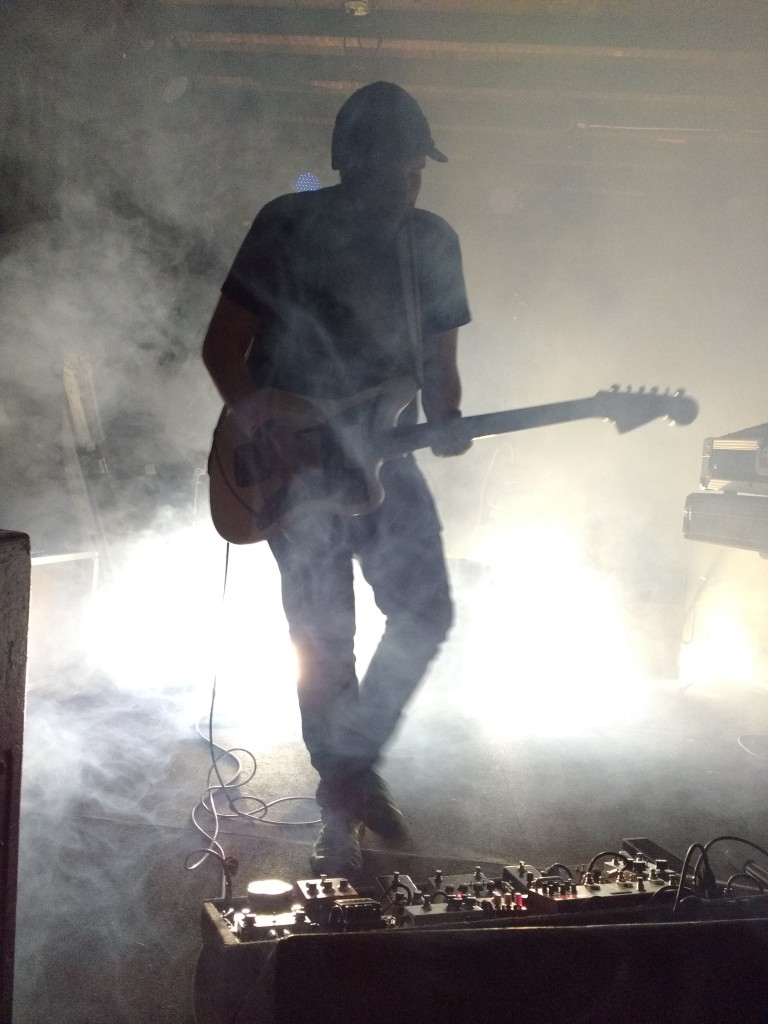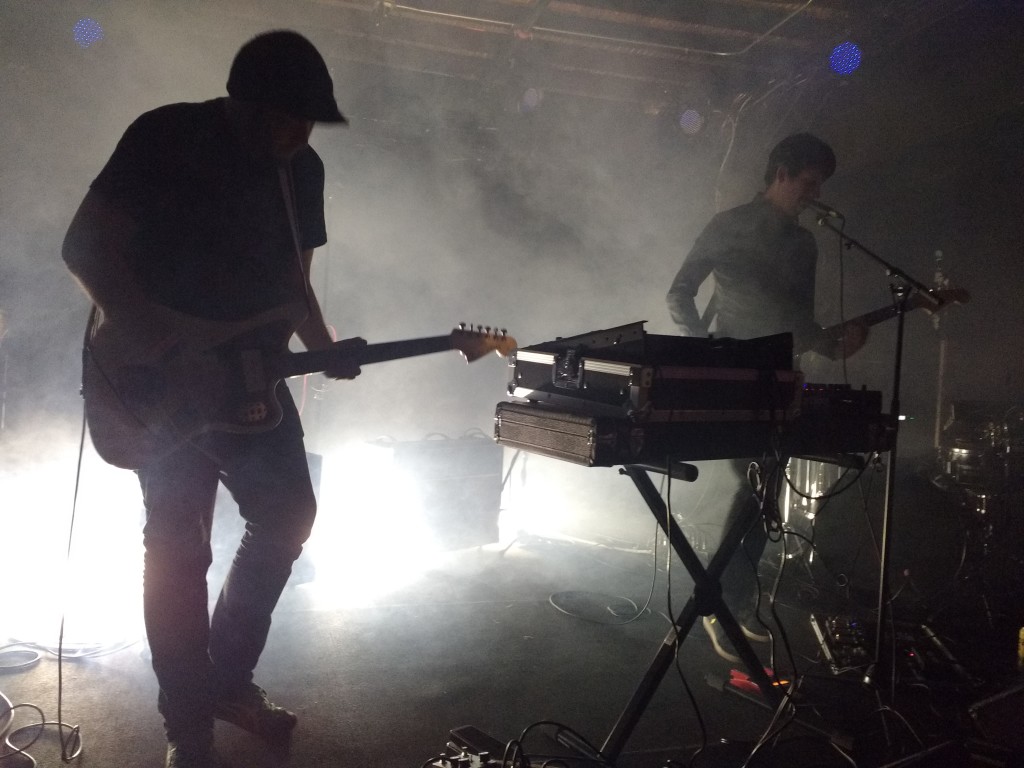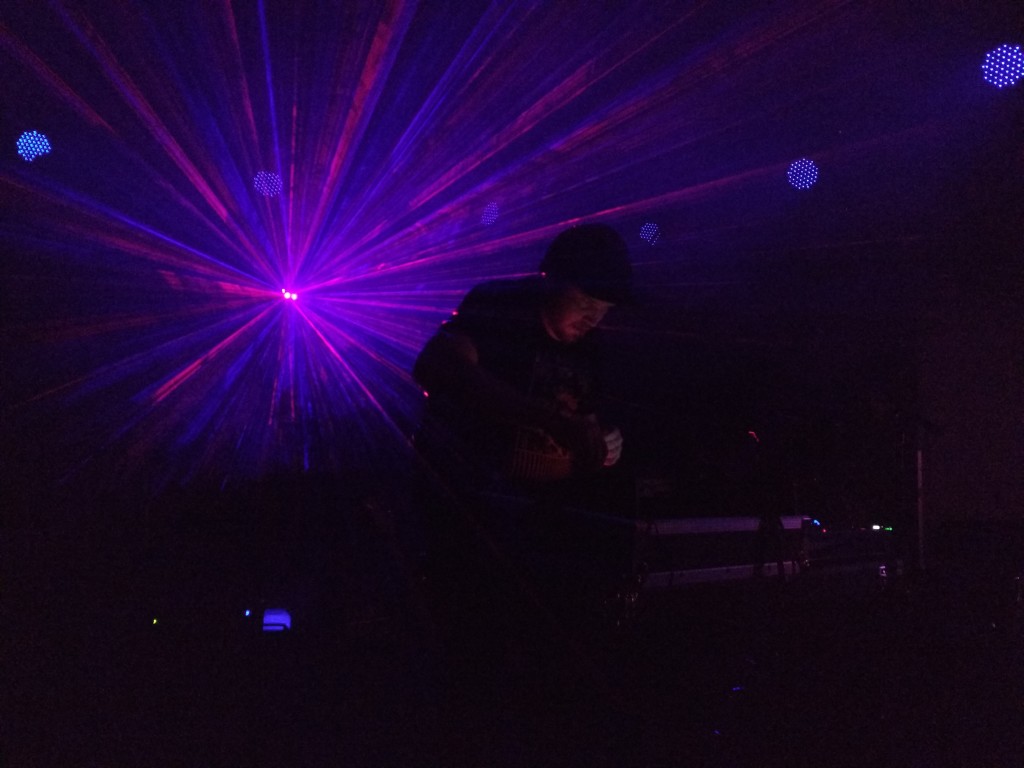 The Soft Moon were dealt a rough hand on this tour. This was originally slated to be a tour with Killing Joke who, just over a week before the show, announced they wouldn't be touring due to health issues. Additionally, after the Oakland show, the band's van was broken into and thousands of dollars' worth of gear and merchandise was stolen. With a one night hiatus, the band came back strong and are slated to finish the tour.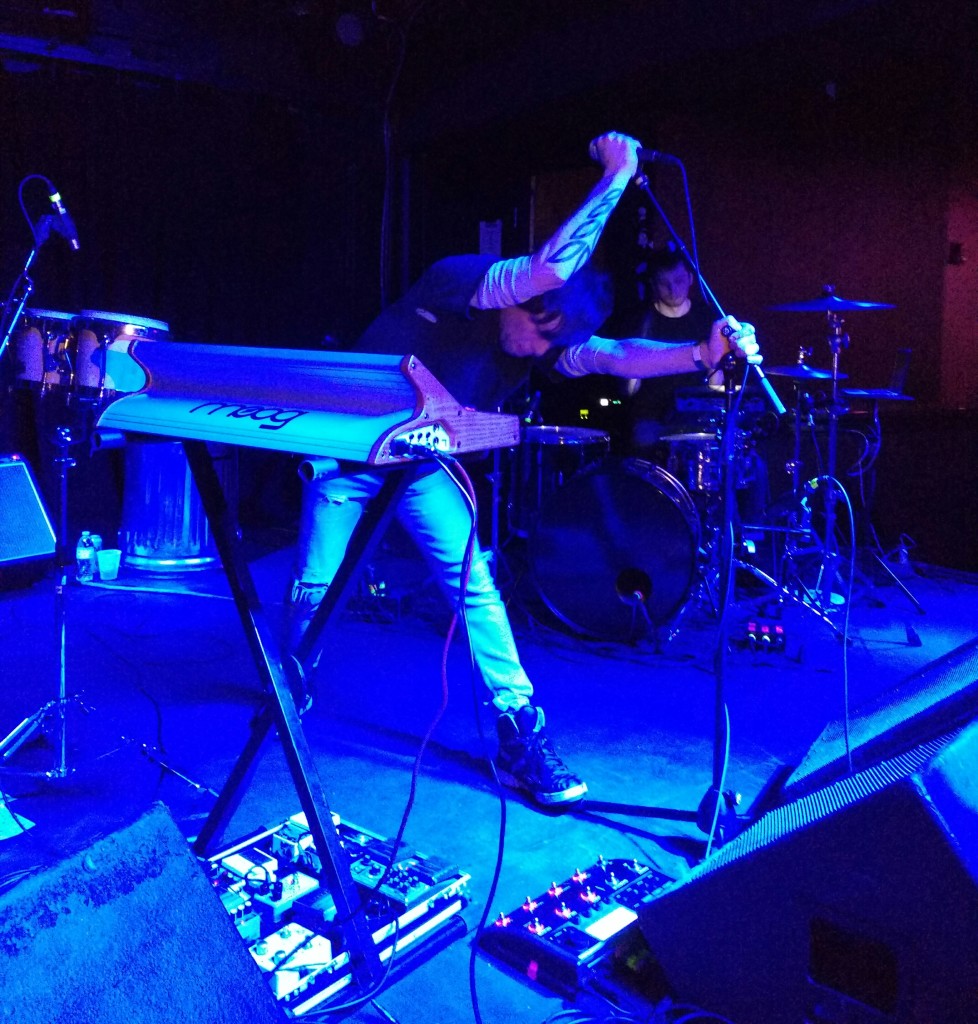 The Denver stop on the tour was better attended than last year's show at the Marquis, perhaps a testament of the strength of the new album, Sleeper, and much word of mouth and press over the course of the last year. Luis Vasquez and his live band brought a forceful performance this night which showed Mr. Vasquez' affection for percussion and hinted more than a little at his punk roots.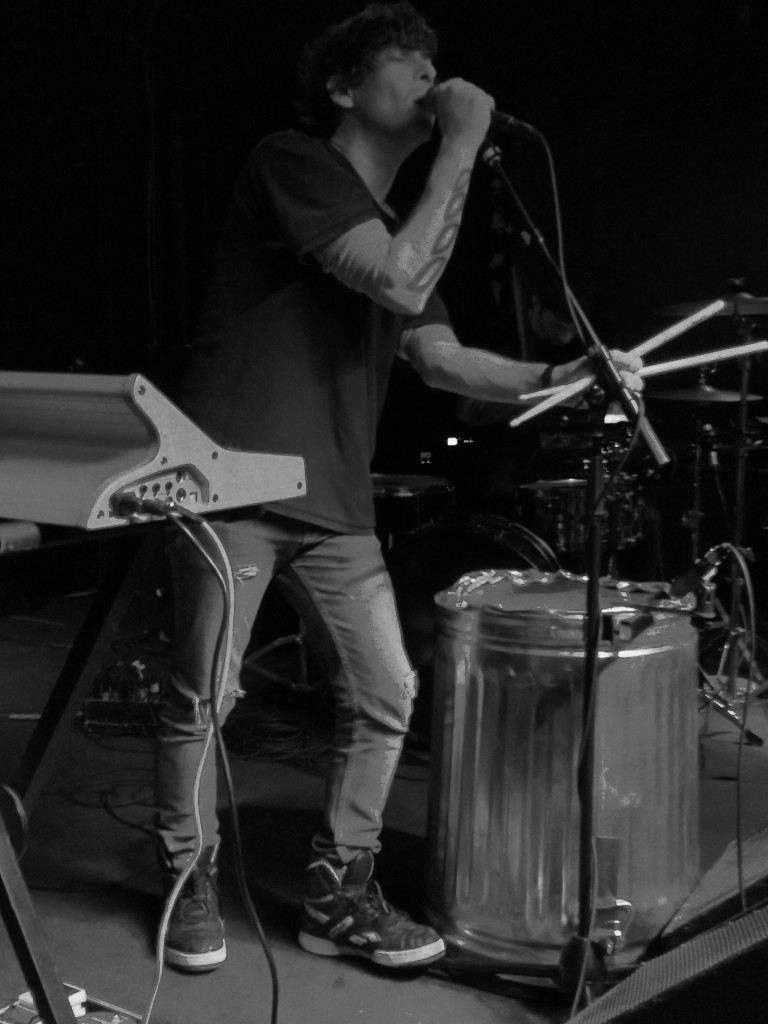 Equally guitar, synth, and percussion driven, the live Soft Moon show is a different experience than listening to one of their albums, but just as rewarding. There's a vitality underneath the noisy, thick, beauty of the albums that emerges in their live performances. There are bands both more established and newer (M!R!M, A Place to Bury Strangers, etc.) that hint at many of the elements that The Soft Moon does just right, but Luis Vasquez and company have hit on a concrete mix of elements and provide a well-built listening experience via both their records and their live performances.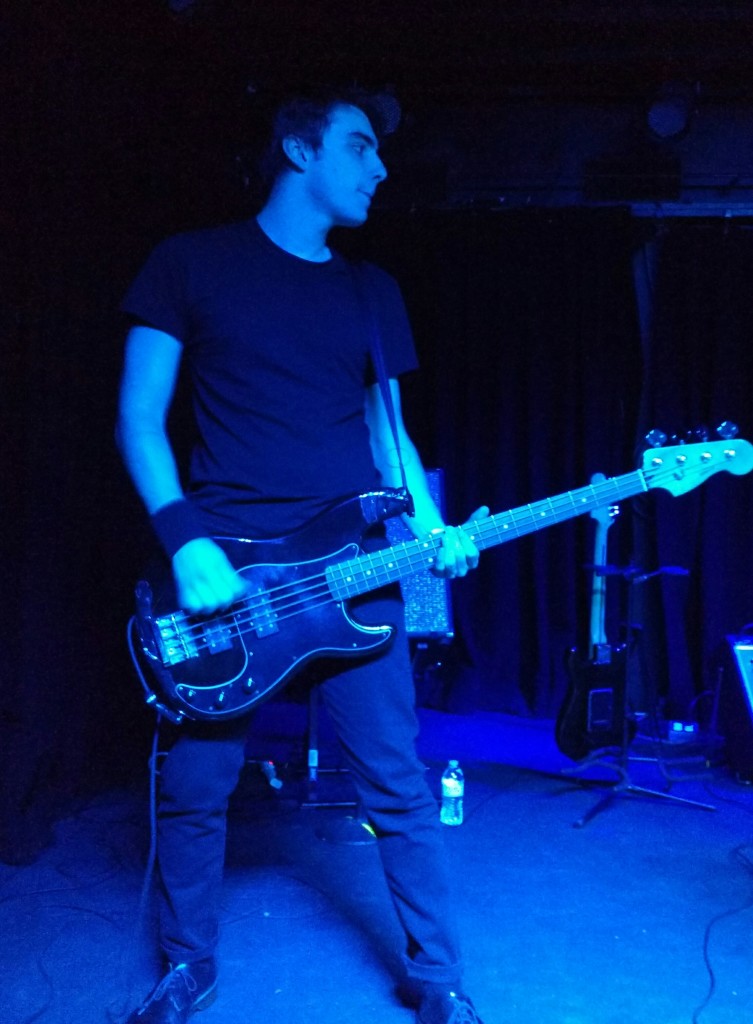 You may also like...