:News: The Algorithm Signs to FiXT, Premieres "Floating Point"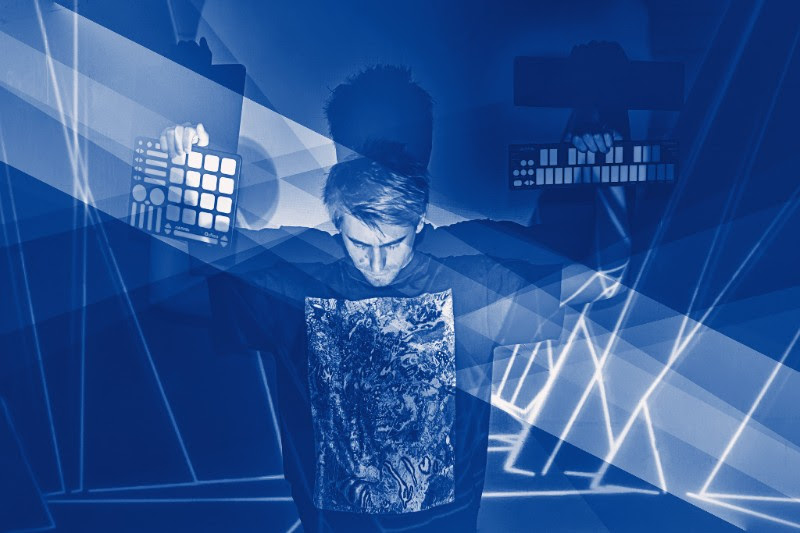 26-year-old french electro-metal artist and producer, THE ALGORITHM, is thrilled to announce his signing to Detroit-based electronic/rock label FiXT, along with the release of his third album, Brute Force, due out on April 1, 2016.
The Algorithm mastermind Remi Gallego delivers an impressive genre mash of metal, rock, EDM, synthwave, and sheer lunacy, that has been deemed by some as "heavy computer music." Having refined his craft since 2014's highly acclaimed Octopus 4, Remi's work on Brute Force has added maturity and seamless cohesion that further affirms The Algorithm sound that is uniquely his own.
In sync with the signing and album announcements, The Algorithm has teamed up with Metal Hammer UK to release a brand-new track "Floating Point," that will be featured on the forthcoming album.
Listen to "Floating Point" below:

Acclaimed world-wide, The Algorithm received the Metal Hammer Golden Gods Award for "Best Underground Act" in 2013, has performed at key festivals including Download Festival (UK) and Big Day Out Festival (AU), and has toured alongside Enter Shikari, TesseracT, The Qemists, and more.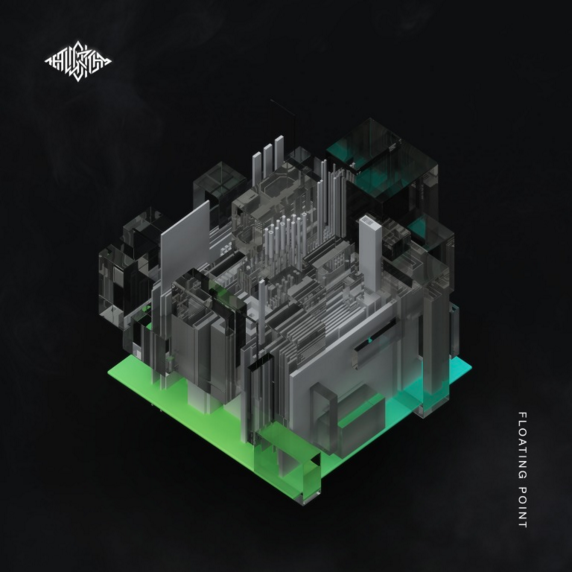 About The Algorithm:
Named after a method out of the field of cryptography to gain access to passwords, this album will work you until you open up.
The Algorithm Mastermind Remi Gallego and prodigious drummer Jean Ferry have teamed up live to turn THE ALGORITHM LIVE into a tour-de-force, destroying venues and stages across the globe with shows & tours all over Europe, Australia, Japan, Nepal, Israel and many more places to come.
THE ALGORITHM Tour Dates:
05.03.2016
 (NL) Complexity Festival, Haarlem
12.03.2016
 (ES) Madrid, Lemon
13.03.2016
 (ES) Barcelona, Apolo 2
17.03.2016
 (DE) Frankfurt, Elfer
18.03.2016
 (DE) Bochum, Matrix
19.03.2016
 (TR) Instanbul, Roxy
22.03.2016
 (FR) Lille, La Peniche
23.03.2016
 (FR) Paris, La Fleche D'or
24.03.2016
 (FR) Grenoble, Amperage
25.03.2016
 (CH) Electron Festival
27.03.2016
 (FR) Nantes, Scène Michelet
28.03.2016
 (FR) Bordeax, Iboat
29.03.2016
 (FR) Toulouse, Saint Des Seins
30.03.2016
 (FR) Arles, Cargo
31.03.2016
 (IT) Bologna, Freakout Club
01.04.2016
 (IT) Torino, Caffee Del Proggresso
02.04.2016
 (IT) Tricesimo, Interstate Studio 270
03.04.2016
 (AT) Wien, Flew Club
07.04.2016
 (CZ) Prague, Lucerna Music Bar
08.04.2016
 (PL) Poznan, Minoga
09.04.2016
 (DE) Berlin, Musik & Frieden
16.04.2016
 (UK) Bristol, Thekla
18.04.2016
 (UK) Glasgow, Audio
20.04.2016
 (UK) Nottingham, Rockcity
21.04.2016
 (UK) Milton Keynes, Craufurd Arms
22.04.2016
 (UK) London, Borderline
28.04.2016
 (RU) Petersburg, Backstage
29.04.2016
 (RU) Moscow, Volta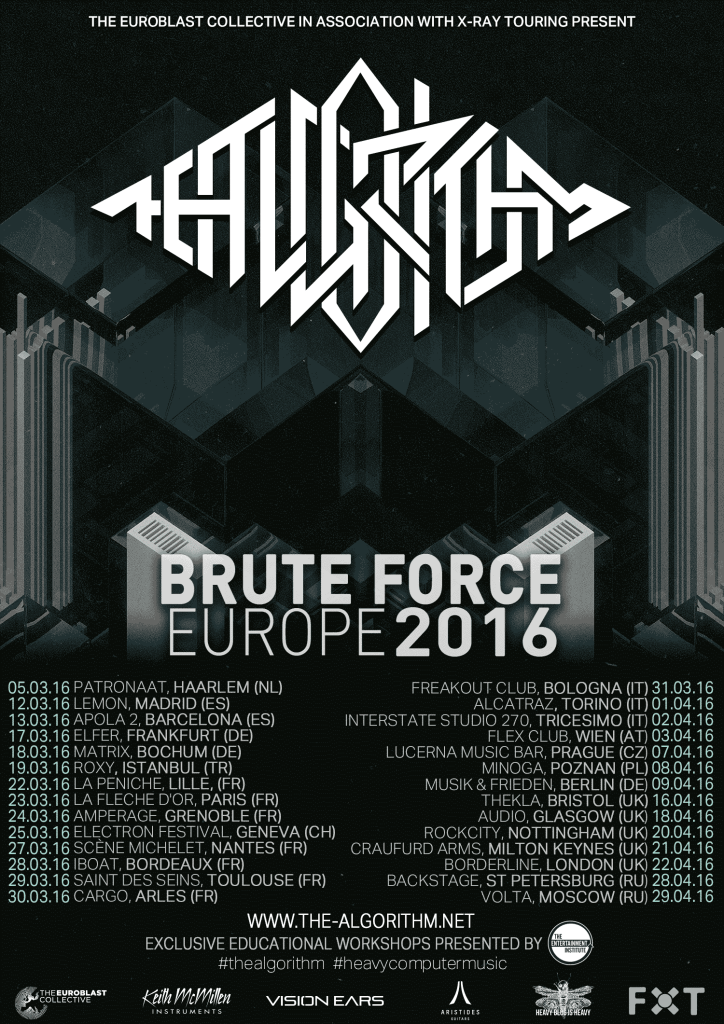 Follow The Algorithm:
You may also like...