:Year In Review: 2015 Year In Review – Maresa Whitehead – Staff Writer, Interviewer
2015 Year in Review
By Maresa Whitehead
The theme of this review, as you will see, is "Maresa is late to the party." All of my favorites this year are acts that have been around for years, yet 2015 was the year I discovered them. And I'm thankful that I did at this exact point in my life, because otherwise, they may not have affected me in their various ways.
Favorite Release
Let's begin the game with my favorite new release: Health's Death Magic. Though the electronic noise-rock group has been around since 2007, it had been six years since their last release (Get Color in 2009). And though I should have already heard of them given the fact that they opened for select Nine Inch Nails shows in 2008, it wasn't until a close friend whose musical opinion I highly regard suggested I check out this new album Death Magic that I fell in love with Health.
The album is slick. It's dark, it's noisy, it's droning, but it's quiet, it's melodic, it's electronic. Death Magic has it all—it marks an entirely new era for Health with how polished it is from their first two albums (yes, I've heard them since!), and it's certainly a journey to behold. With Death Magic, Health has solidified their sound, and it's one that stands out from much of the other music released these days. It doesn't exactly qualify as one thing over another—it's not industrial, or metal, or post-rock, nor is it punk or darkwave or goth, yet it takes influences from all of those genres and more to create something truly unique. The album demands multiple listens, wherein the listener experiences different things. One time through, you may focus on the beats, some of which are quite danceable and I've heard at a goth night ("Stonefist"). The next time, you may be taken with the melodic, smooth vocals and the way the album transports you to another realm in your mind.
I've listened to Death Magic over and over since I first heard it, and I can't get enough. It fits as background music when I'm working my corporate office day job, and it fits when I'm slipping into slumber at night. It fits when I'm happy, and it fits when I'm sad or angry. Because the music can morph depending on how you're listening to it, Health's Death Magic transcends all other albums released in 2015 for me—and I highly recommend you check it out!
Health: Official Website │Facebook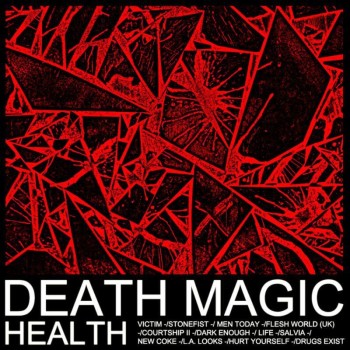 Favorite Concert
Author & Punisher, Muscle and Marrow, boxed warning, Hexweapon
September 28, 2015 @ Howlers Coyote Café
2015 was a relatively mundane year for the Pittsburgh goth/industrial music scene—and I mean absolutely no disrespect to any of the talented and hard-working musicians who graced our local stages (thanks guys!). We had some wonderful acts come through (Seabound and Architect, my love Die Sektor, and CHANT, anyone?!), but it was a relatively slow year on the tour front for my area. Fortunately for me in writing this review, that makes it easy to choose my favorite show of the year, though I have no doubt at all that, stacked against more numerous and grand shows, this one still would have made the cut for me: Author & Punisher and Muscle and Marrow alongside local noisemakers boxed warning and Hexweapon. I've been waiting for the opportunity to spread the gospel about this stunning and powerful live show, and finally, I have the chance!
I'm probably late to the party, as I mentioned above, but Author & Punisher defies all the words I could ever use to describe him—and I'm a writer! I had never been formally introduced to the music before, though I had heard of him. Looking back, I'm thankful I had never seized upon the opportunity to listen to anything Tristan Shone had recorded prior to seeing him live. It is because I had no idea what to expect that I stood with my jaw literally hanging open and chills coursing through my body throughout his entire set. Even typing this, months later, I just want to jump up and down giddily screaming about how. fucking. amazing. this show was. What talent! What innovation!
The drone industrial doom metal artist hailing from California has the craziest electronic setup of so-called "drone machines" that make his live act much more than just music; it's an unforgettable show watching a master physically create music with his own hand-crafted machines. My favorite was a large circular metal wheel that, upon being wound up and spun by Shone, created the most soul-crushing, bone-clenching droning I've ever had the immense pleasure of seeing, hearing, and, of course, feeling in every cell of my body. (As one might expect, the speed of the spinning regulated the pitch of the drone.) Shone had a multitude of other metal-and-electronic contraptions that bent to his physical will, including a bar that he used to create beats by sliding it back and forth to tap against (what I assume were) drum pads, the tone of which he could manipulate with buttons on his handgrip. And I can't leave out the brilliant microphone setup, which had at least four (and perhaps eight) various vocal effect boxes that Shone could sing (and scream) through, hands-free, and change his voice for each song's particular need. Not to mention the throat mic that amplified and distorted Shone's humming or growling into something other-worldly, especially when he cupped his hand over his mouth. And this is just what I can remember vividly after three months.
Yes, I've gone on and on about the setup because one, it's incredible (he conceived of and built and wired all of that by himself) and two, it makes for an astounding stage demonstration that is unlike any other in the world. But let me now turn to the music itself—also unforgettable. Author & Punisher's brand of droning industrial doom metal is fit to reverberate in anyone's darkest dreams. It's wild and loud, haunting and powerful. Shone's ever-changing vocals screamed or droned melodically themselves. The industrial beats, sometimes sporadic, vibrated through the bones of every person in that room. But it was the undertone droning that melted the slow, voluptuous doom metal together, melded with some deep meditative part of my soul and ripped it out, made me feel it through my entire body. I was transported in the best of ways, and nothing was there but me and Shone and his magic music machines. It was purely orgasmic—I cannot explain it any other way.
And I haven't gotten to the other acts that night! Muscle and Marrow was the perfect choice to open for Author & Punisher. It's hard to put a label on the band's sound—the Portland duo themselves describe their music as "experimental/undefined." I describe them as a female-fronted Deftones, and that does not come close to accurately describing the act—but it does help the uninitiated understand where their sound is at. A gloomy post-rock act consisting of guitarist/vocalist Kira Clark and drummer/sampler Keith McGraw, Muscle and Marrow is aptly named as its sound cuts directly to the muscle and marrow of its audience. There are aspects of droning, mostly in the screams and reverberations of the guitar, but the most astonishing thing about the act is the incredibly talented Kira Clark's vocals. She was absolutely phenomenal, and I don't think I've heard a female vocalist that could quite reach her range. She sang in feminine tones; she screamed with harrowing emotion; she growled with the best of them. Her voice transcended her body and echoed through the room, which was silent with hypnotism at the power of her voice. Clark gave the performance her all—I'm surprised she didn't break down in tears or break her guitar in rage—but she was controlled in her vocal chaos. I instantly fell in love with her, with Muscle and Marrow's sound, and she has become a vocal hero to me.
The two local Pittsburgh openers rounded out the evening with their respective experimental sounds, also fit to stand up to the headliners. Hexweapon began the festivities with his strange, minimal darkwave electronic. Jordan Harris's deeply distorted vocals were backed up with doesn't-quite-fit-together sounds, which actually fit together well taken as a whole. The way he comes up with his songs boggles my mind—I would never have heard what he hears in his mind, and it's fascinating to experience. boxed warning, Chase Dudley's project, presented an all-new live show, complete with a novel light/abstract graphic projection system that really complemented his thoughtful ambient electronica by bringing it to life, shining on him and his setup. Towards the end of his set, Dudley debuted a new song which floored me while pinprick stars spiraled around the room, dizzying, seeming to be absorbed into the black shadow of his body, as if he were a black hole.
Overall, the night was stunning. The four acts combined were both visual and sonic pleasures, and I will never forget it. The pure power that flowed through the night, the emotion embodied in the sounds completely consumed me in the best way. Nor will I ever miss Author & Punisher or Muscle and Marrow when they come back to town—and I can't stop listening to them!
Author & Punisher: Facebook │Bandcamp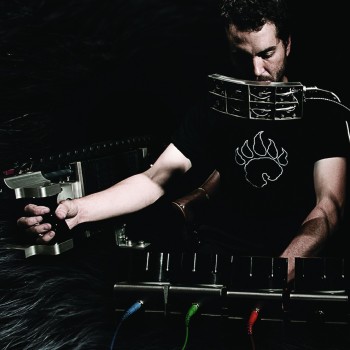 Muscle and Marrow: Facebook │Bandcamp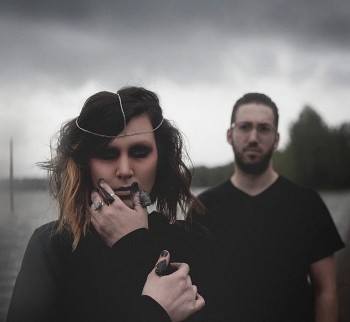 boxed warning: Official Website │Facebook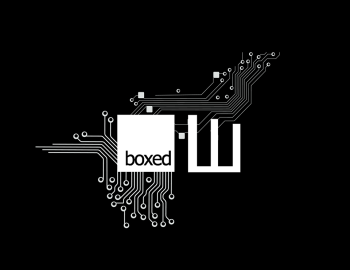 Hexweapon: Facebook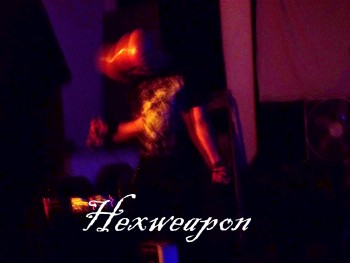 Favorite Newly Discovered Artist
For those of you who know me, I'm obsessed with a lot of musical ideas. Most important to me in my music is something unique, something that sets it apart or draws upon discrepant ideas to create a cohesive sound. One of my favorites is tribal industrial. I love the dichotomy of organic and primitive structures and instruments alongside technological and futuristic ones. And so it is no surprise that my favorite newly-discovered artist of 2015 falls nicely into this category.
This Morn' Omina of Belgium formed in 1996—and so two decades later, they finally appear on my radar (thanks, friends who never introduced me to them, knowing I would become instantly obsessed!). They have not released an album since 2008, though in December 2015 they updated their website splashpage, which rumor has it is linked to an upcoming album. But even after these two decades, it's telling that a person like me can come to find their music and connect with it so deeply—a true sign of timeless sound.
The music is high-quality tribal industrial and everything you would expect from that. Fans of iVardensphere would be at home in the cradle of sound offered by This Morn' Omina—you'll find electronic foundations brought to height with danceable tribal beats and other world music influences. My favorite album at the moment, the one I cannot stop listening to, is 2002's 7 Years of Famine. The sound is supremely spiritual—it brings the listener back to something primal and old-world within them while delving into modern electronic industrial—and again, this points to the ability of the group's product to transcend decades of musical innovation as well as a variety of human experience.
If you've never heard This Morn' Omina, now would be a wonderful time to delve into their discography since it seems something new is on the horizon. If you're looking for something different than what you hear on today's goth/industrial podcasts or in your local clubs, This Morn' Omina is the band for you. And if you're a fan of tribal industrial like I am, the band is perhaps one of the best examples. Don't let the age of the music fool you; This Morn' Omina's polished and heavy-hitting divine sound will simultaneously transport you to both future and past. Thank you, Pandora Radio, for bringing them to me to round out my 2015!
This Morn' Omina: Official Website │Facebook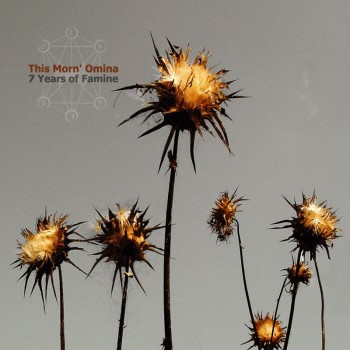 Tags Author & Punisherboxed warningHealthHexweaponMaresa WhiteheadMuscle and MarrowThis Morn' Omina
You may also like...