:News: Guillermo Del Toro to Adapt 'Scary Stories to Tell in the Dark' to Film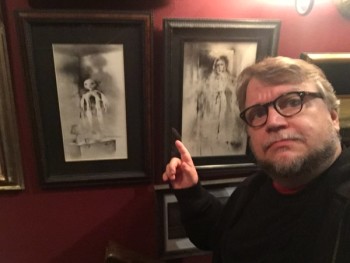 For those of us who grew up in the '80s and '90s, this should come as most exciting news. Per his Twitter account, director and visionary Guillermo Del Toro has announced that he has begun production on one of his favorite childhood series of books, 1984's Scary Stories to Tell in the Dark. Fantastically creepy, spine-tingling stories written by Alvin Schwartz combined with the seriously fucked up images created by Stephen Gammel made for the perfect concoction for many of our nightmares. I can't tell you how many nights I spent in bed as a child keeping my eyes closed so I wouldn't see some malformed alien-like creature, like this asshole right here.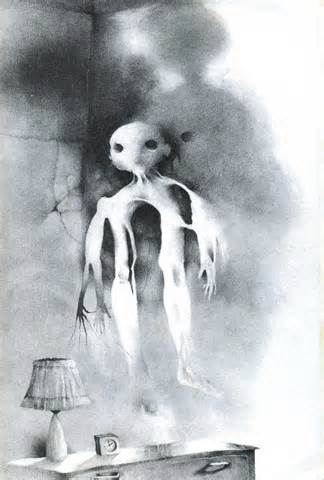 Seriously, what the fuck IS that thing? Why does he have so many arms? Why does his groin look like it was kicked in like something off Looney Toons?
To this day, whenever I get a particularly painful bug bite I worry that it will turn out something like this….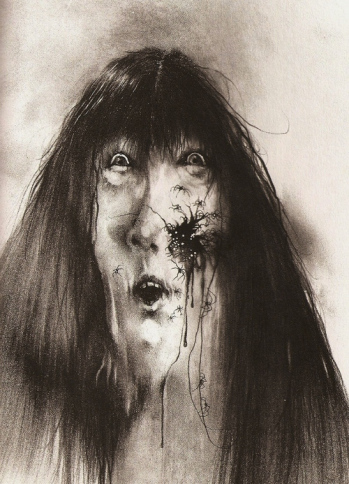 I'm 33 years old and this is still a major concern of mine (even after studying entomology and biology at university…), and I'm pretty sure I'm not the only one in my age group that shares this deep concern.
But it isn't just my generation that loves these beautifully disturbing treasures—these books are still so popular that kids will fight over them in school libraries.
I can't wait to see what Del Toro, the King of the Beautifully Macabre, does with these stories.
Stay tuned for more details!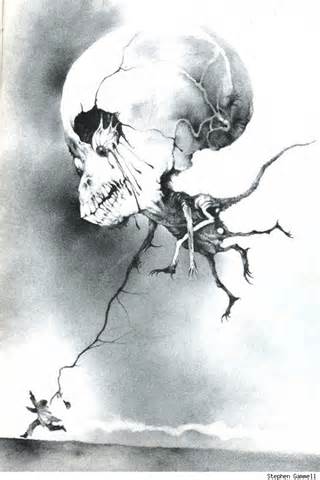 Dear god, why?! What the sweet merciful fuck is that thing?!
Tags Alvin SchwartzGuillermo Del ToroScary Stories to Tell in the DarkStephen Gammel
You may also like...