"Year In Review: 10 Albums I've Enjoyed In 2015 – Danesha Artis – Staff Writer, Interviewer
10 Albums I've Enjoyed In 2015
By Danesha Artis
I'm going to level with you guys right out of the gate: top 10 lists frustrate me slightly. The reason why, at least to me is simple. Depending on the topic, how can you quantify what can be number one if there was a strong offering all around? Usually the best rubric to go by is what keeps you coming back throughout the year.
That's even worse, at least for me. 2015 has been a great year all around for our niche genre of industrial. There are still releases I haven't gotten around to yet. So this list will probably be lacking for most and not nearly as comprehensive.
But hey, that's why these lists are subjective at best.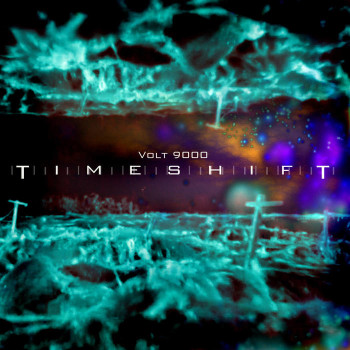 Volt 9000 – Timeshift (Artoffact Records)
If you're looking for more of what you'd expect from prior V9K releases, this is a departure from that, but not in a bad way. It's a solid album that deserves at least a fair listen all the way through. I wrote a review for it a few months back and I stick by my recommendation of this. I wouldn't pan this as a life changing experience, but damn it, I felt.
Suggested track: "Timeshift"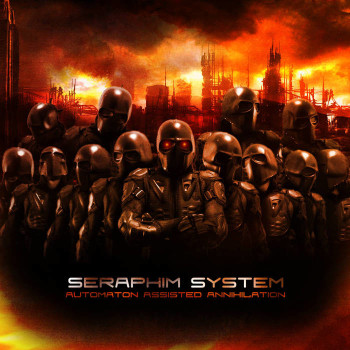 Seraphim System – Automaton Assisted Annihilation (DWA)
Damn. Damn, damn, damn, this is a solid album. Everyone has to have at least a few albums that make you want to go out and start some mess. This is definitely one of them. However, to me, this inspires me to hijack a mobile suit and just wreck everything. Your experiences will vary, but either way, BL4KJ4K knows his craft pretty damn well and it shows throughout the album.
Suggested track: "Assault Protocol"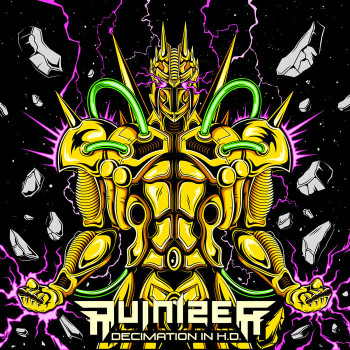 Ruinizer – Decimation in H.D. (DWA)
Jay Ruin hits it out of the goddamn park yet again. The elements of hip hop and trap keep me coming back to his work again and again. Everything in his work is just so fluid and has you headbanging to the point you get a migraine. That pain is definitely worth it. Swaggrotech is here, and there's not a damn thing that can be done about it. Why would you, though?
Suggested track: "An Army of Ruin"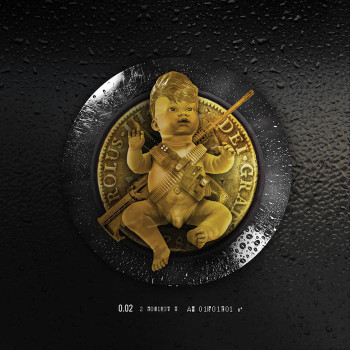 GoFight – Napalm Baby (Pulseblack)
Bruh. GoFight is an experience within itself. This album will have you grooving along easily. If you don't find at least one song that becomes a mainstay for you, I can assume you don't enjoy the grand things in life. Joking aside, this is a pretty inclusive album. Laden with political, sexual innuendo and damn near everything in between, this is a go-to. I have to admit, one of my favorite songs is "Gay On The Dancefloor" and it gets stuck in your head and just chills out in there. I end up humming it at inopportune times, but it's worth it.
Suggested track: "Gay On The Dancefloor"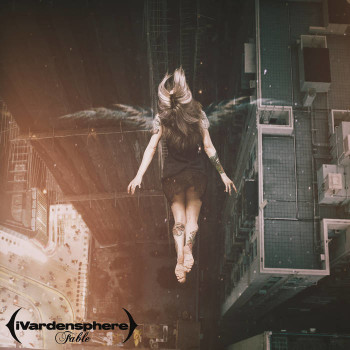 iVardensphere – Fable (Metropolis Records)
This album is a trip around the world condensed in 14 tracks. I've yet to hear anything from iVardensphere that would ever disappoint me. The tribal drumming in "Papa Legba" just hits you in such a satisfying way, it's almost hard to describe. "Poseidon" is a great track to round out this eclectic yet solid album. Brittany Bindrim's vocals are ethereal and reminiscent of how one would think a siren's call would be. Damn you in the best possible way, Scott. Damn you, sir.
Suggested track: "A Tale of Two Wolves"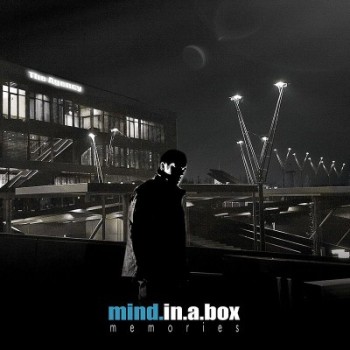 mind.in.a.box – Memories (Metropolis Records)
I've fallen in love with MIAB ever since Crossroads and there's just something about this band that keeps bringing me back. And I thought that it couldn't get better than their last album Revelations; I was wonderfully proven wrong. If you follow the band, each album has an ongoing narrative of a cyberpunk saga (yes, the word saga works) that easily draws you in. What's going on with The Agency? What's on the other side? From the highly danceable "Synchronize" to the melancholy yet powerful "Bad Dreams," this is still a damn good album.
Suggested track: "Synchronize"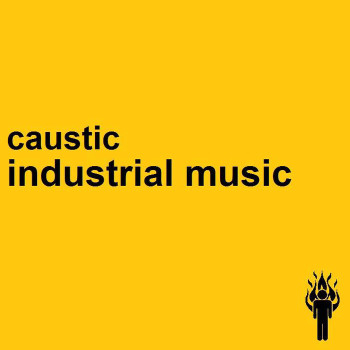 Caustic – Industrial Music (Negative Gain Productions)
Matt actually has me at a bit of a loss for once, and that's a good thing for most involved. This album shows how versatile he can be, from the sharper sounding "Bomb The Clubs" to the low intonations of "The Casualties." I'm not going to say too much more about this lest I start tripping over my own words to try and make it make sense. I will say this; the last song, "Bleached Asshole," is a bit of a kick to the teeth lyrically. Don't let the track name fool you. Just listen and enjoy.
Suggested track: "Fuck In A Suit"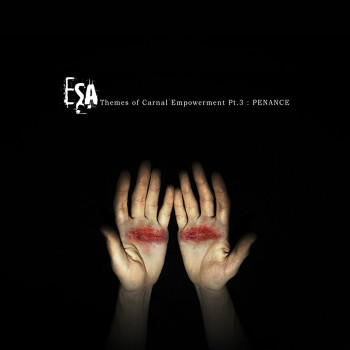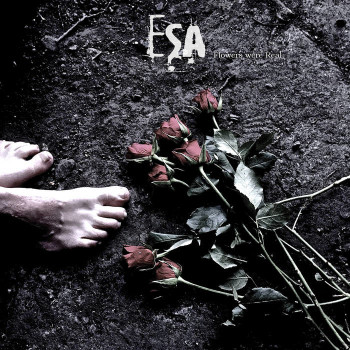 ESA (Electronic Substance Abuse) – Themes of Carnal Empowerment Pt.3: Penance and Flowers Were Real EP (WTII Records)
It's two, but I don't care. ESA has made me a very happy woman. (Thanks Jamie and Myles!) Not only were we blessed with the third part of Themes of Carnal Empowerment (which is some dark, languid, and sexiness personified), but the EP was just that extra little something that made my day. Also, as a side note, check out the music video for "Flowers Were Real." Thank me or curse me later; I await your verdict on it.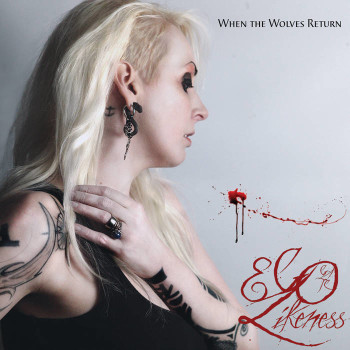 Ego Likeness – When The Wolves Return (Metropolis Records)
Let it be known that Steven and Donna are some of the hardest working people in this weird ass scene. I think it's pretty much an irrefutable fact at this point in time, but it was worth mentioning. With that out of the way, back to the album. This album is what happens when you channel every hurtful thing, every heart ache and dark thought into one solid CD. Hell, I still have a hard time listening to the title track without wanting to cry. Don't let the slight prelude dissuade you. It's definitely worth a listen and speaks for itself. It sounds like a cop out, but like I mentioned earlier; experiences do vary.
Suggested track: "Leave A Light On, Thomas"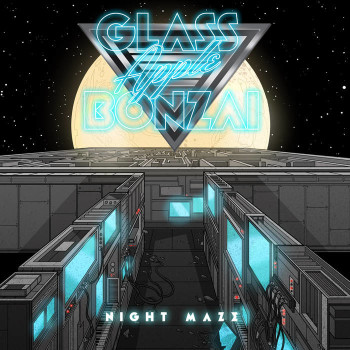 Glass Apple Bonzai – Night Maze (A Giant Robot Ate My Drum Machine)
Synthpop with the most dulcet of tones provided by Daniel X. Belasco is a treat for the ears. Some try to recreate the nostalgia of synthpop from back in the day, but not here. This is just straightforward danceable goodness. In the song "I Can't Feel," you can't help but nod your head to the music, but the lyrical content shouldn't be discounted overall. This will make you dance, and get you thinking about all the times someone played with your emotions. That's pretty damn Goth; contemplative dancing.
Suggested track: "I Can't Feel"
Tags A Giant Robot Ate My Drum MachineArtoffact RecordsCausticDanesha ArtisDWAEgo LikenessElectronic Substance AbuseESAGlass Apple BonzaiGoFightiVardensphereMetropolis RecordsMind.In.A.BoxNegative Gain ProductionsPulseblackRuinizerSeraphim SystemVolt 9000WTII Records
You may also like...