:Year In Review: 15 Awesome, Mostly Music Related Things That Happened In 2015 – Dan Aleksander – Staff Writer
15 Awesome, Mostly Music Related Things That Happened In 2015
By Dan Aleksander – Staff Writer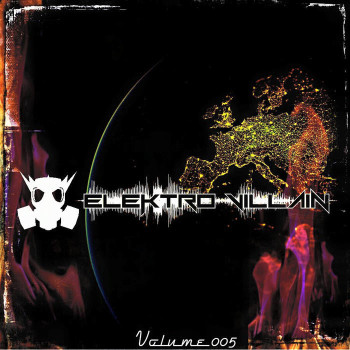 15. Elektro Villain
Why aren't you listening to the artists off this label? They've put out some free compilations this year and it's time you discovered some new artists. I know it helped me discover groups like eHpH, Oira 317, Grimstatic, Dr. Kranck, Zrodzony and lots more. It's worth your time to check out this up-and-coming record label and these up-and-coming artists.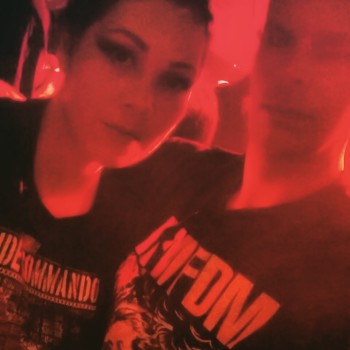 14. KMFDM in August at the Union Transfer in Philly
Fresh off their new Salvation EP, KMFDM toured the US with CHANT (and Seven Factor as well, here in Philly). Probably the best show I've seen in 10+ years. I know their shows got a lot of poorer reviews towards the end of their trip but Kaptain K is so energetic, it's hard to remember he's 54 years old. Lucia is absolutely enthralling live and KMFDM still puts on the most fun, exciting, and worthwhile shows in the entire industrial music section of the world. The mosh pits (usually the only time I come across those) aren't even that annoying.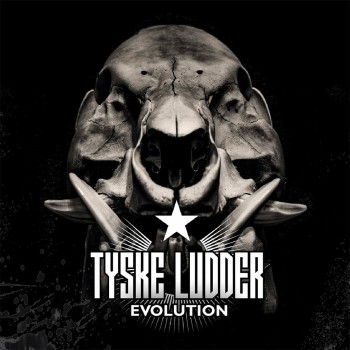 Aggrotech isn't dead! Tyske Ludder really proliferate this stuff and don't get enough credit. This release is wonderful. "Meskalin" is just a stomp anthem with attitude written all over it. If you can't get out to the dancefloor when their music hits, you're probably dead.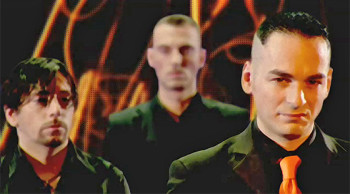 12. And One did stuff
"U-Boot Krieg in Ost-Berlin" was a track released by And One this year and it even topped the German alternative charts. Nobody talked about it, really. Don't know why. Yeah, Steve has got a bit of an attitude problem and he can be off-putting to some people at times—but And One makes damn good music and is a fantastic cross of EBM and synthpop. They've really not let those genres restrict what they do, either. Check out their newest track and forgive the other nonsense.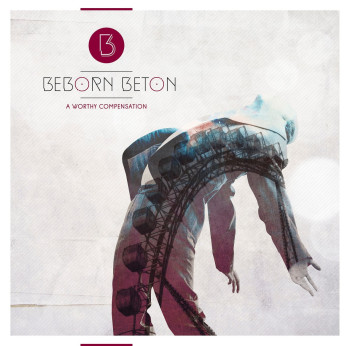 11. Beborn Beton – A Worthy Compensation
…Don't you worry; they won't find my body…
Did you know that Beborn Beton had not released any music in 15 years? That all came to a stop this year and this album is so perfect, it sounds like they may have spent 15 years working on it. The eponymous track and its Daniel Myer remix are earworms. Every song on this album runs the gamut of a particular mood and I haven't been able to erase it from my personal playlist since it came out. It's also pretty historic because we've seen other groups have not-so-awesome comebacks. Well-worth the wait and hopefully they don't take another 15 years to make a new album.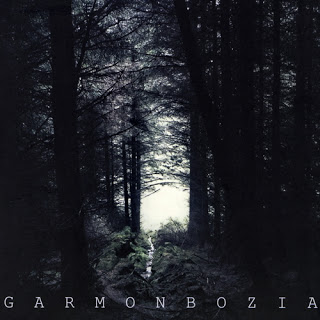 The Swedish synth sensation is at it again. Off the popularity of "Molecules and Carbon," Machinista is doing the lord's work and making synthpop popular again in the industrial and EBM community. Melodic, catchy and not cheesy, their music will surely be a force to be reckoned with for years to come. Their newest album should be at the top of your set list.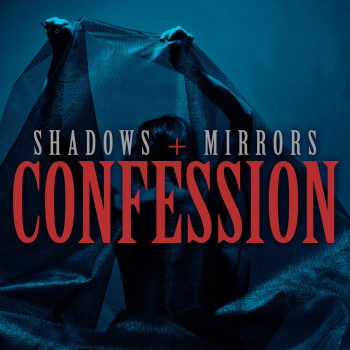 Discovered this band this year and I'm so glad I did. The very definition of dark wave. Industrial sensibilities, goth imagery, electronic satisfaction. Signed to WEATNU Records in the US, this up-and-coming effort should be around for a long while. Confession just came out recently and it's a must-listen.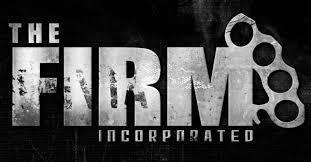 08. Funker Vogt, meet The Firm Incorporated.
As documented in my Sacha Korn review, Funker Vogt had a bit of drama go down over the past year. However, Jens from Funker Vogt moved on and started The Firm Incorporated. The Firm picks right up where Funker Vogt left off on Companion in Crime. If you put on Abgebrannt and didn't look at the artist, you'd think it was the Funker Vogt we all grew to love. It's great to see Jens didn't leave music completely: and they have this bad ass customized van that they schlep around Germany.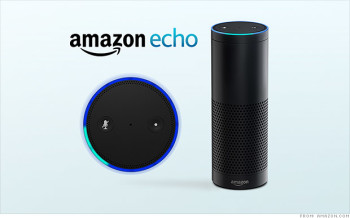 07. The Amazon Echo
I regret buying my Bose Mini Sound Link because the Amazon Echo does two things in one, at least for me. Obviously, I like streaming Internet radio. So, I switch to Bluetooth on my phone and the Bose Mini Sound Link picks it up and it sounds like I'm at the danceteria when I'm really in the backyard. However, the Amazon Echo does this FOR YOU as TuneIn Radio is built in. Plus it does all that fancy stuff in the commercials like giving you the news and weather and blah blah blah when you wake up. Well worth the investment and I don't understand what the bad reviews are about.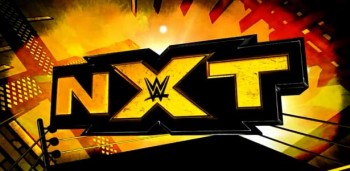 06. The Rise of WWE NXT
Were you a pro wrestling fan during its ridiculous popularity in the '90s? Well, WWE has been falling short creatively—mostly because they choose to showcase guys like John Cena over guys like Cesaro—but it's not all bad. The WWE Network is amazing and on it you'll find the most riveting, weekly wrestling program of the past 20 years. It's called NXT; it's a new brand from WWE that focuses more on what happens in the ring than outside of it. Its gripping television, exciting matches, and rabid fan base have put this brand on level pegging with Monday Night RAW.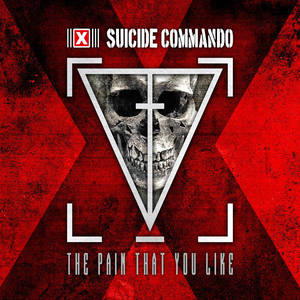 05. Suicide Commando is back…
…and they haven't changed a damn thing about themselves. Which is good. No, great! I really thought they were out of all the killing material but I was wrong. As they continue their absolute legendary status in these parts, their EP The Pain That You Like is the fire mix.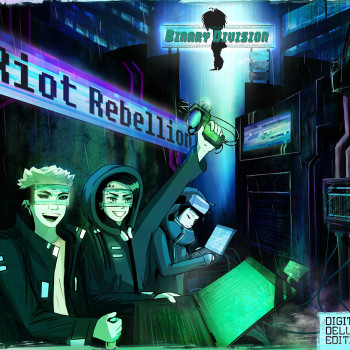 04. Binary Division starts a Riot Rebellion
Can you say club anthem? Binary Division did with "Riot Rebellion." And along with the 56,000 remixes done by bands you know & love, this song should be included in any aggrotech, EBM, or industrial set. Noisuf-X should be jealous: this is my hellektro jam.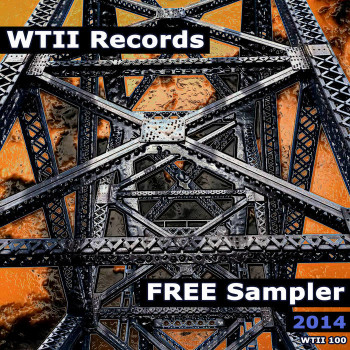 It came out toward the end of 2014 but it really sent one particular track into popularity—Mechanical Cabaret's "I Lost My Friend To A Video Game." This effort from the British duo has been a favorite of my playlists on Aggro Driver '81 and one of our most requested tracks every week. I personally didn't know much about the group but basically, you should find everything they've made.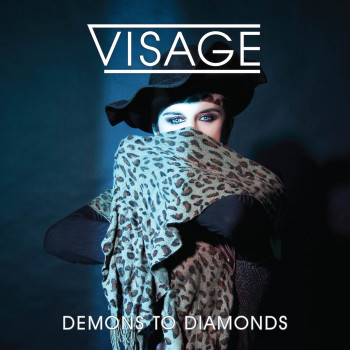 02. Visage – Demons to Diamonds
The legendary Steve Strange met his untimely death in February of this year but some kind folks known as "The Steve Strange Collective" got together and released the final things Strange and Visage were working on. The album Demons to Diamonds isn't the strongest release musically from the group but it's the most emotionally gripping. A raise of the glass to yet another talent gone long before their time.

01. COMA Music Magazine
A star-crossed community of people with a lot of stuff in common and a lot of stuff in contrast. Your go-to guide for everything on the darkside. Although COMA has been around longer than 2015, the word is out and it's going nowhere but up. I'm very proud to be a part of this team in any capacity and am glad COMA has a diverse and intelligent roster of contributors.
– Dan Aleksander for COMA Music Magazine
http://aggro-driver-81.radiojar.com
http://tinyurl.com/aggrodriver
@HaveTilFive
facebook.com/aggrodriver
Tags Amazon EchoAnd OneBeborn BetonBinary DivisionCOMA Music MagazineDan AleksanderElektro VillainKMFDMMachinistaShadows & MirrorsThe Firm IncorporatedTyske LudderVisageWTII RecordsWWE NXT
You may also like...