:Concert Review: Elektrik Messiah Tour 2015 – My Life with the Thrill Kill Kult, Scifidelic, Wiretrap – November 10, 2015 @ The Oriental Theater, Denver, CO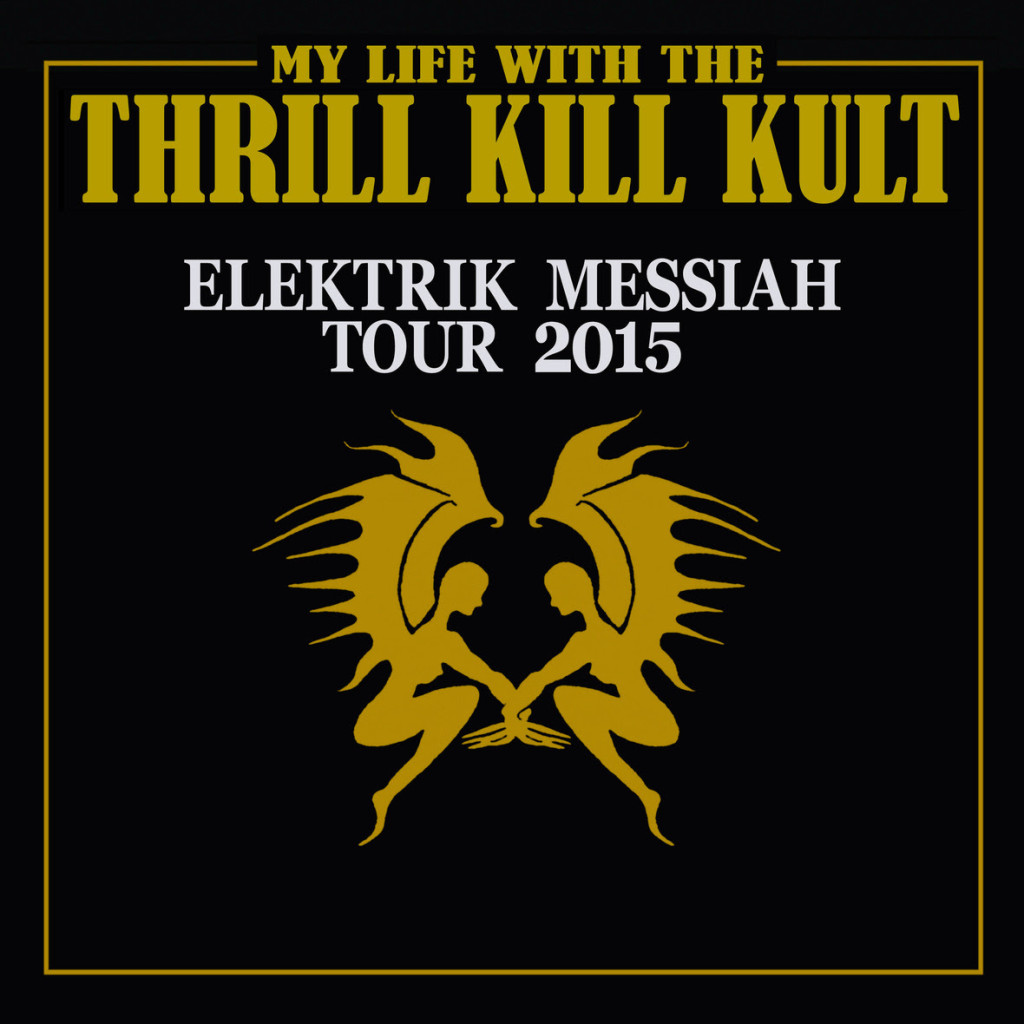 Elektrik Messiah Tour 2015
My Life With The Thrill Kill Kult, Scifidelic, Wiretrap
Concert Date: November 10, 2015
Venue: The Oriental Theater
Location: Denver, CO
Review by Sarah Martinez and Stephen Ganser
Photos by Stephen Ganser
I've been enamored with My Life with the Thrill Kill Kult since I was 15 and heard "Do you fear (for your child)." Quotes from Poltergeist with an English nursery rhyme intro and cute boys skating in the video? Sign me up. They were fun, danceable, silly, sexy, and a little dangerous. When Confessions of a Knife came out I ran right out and got both the black and white vinyl to add to my existing collection. This was a band, more so than any other, that truly was the soundtrack of my high school days. Through the years I've seen them more times than I can count with varying degrees of satisfaction. Twenty-six years later I was right up front again to see what they had to offer.
Full disclosure: my guy (and fellow COMA staff member) Fernando, was playing guitar with the opening band, Wiretrap, so our photographer Stephen reviewed their portion of the evening.
Wiretrap opened the night with raw force. "Pseudo" Chris Marburger's lead vocals drowned in a wall of midrange thrash—a trio of repetitive driving power strings, rounded out with keys and human beings in the forms of Fernando Altonaga and Tim Bessler, all carried by ill-dustrial drum machine beats. An early song—lending a rare break—laid bare, chanted a cadence like Skinny Puppy's "Chainsaw." I'm not often a fan of theatricality, but Pseudo Chris' onstage persona felt sincere. No wasted gyrations here. Even Donald Trump gave due fellation. With this much energy, Wiretrap would have been a better fit to play immediately preceding TKK. Pseudo's frontman proselytizing is max output fuck the system, wherein drinking the Kool-Aid is spun 180 degrees.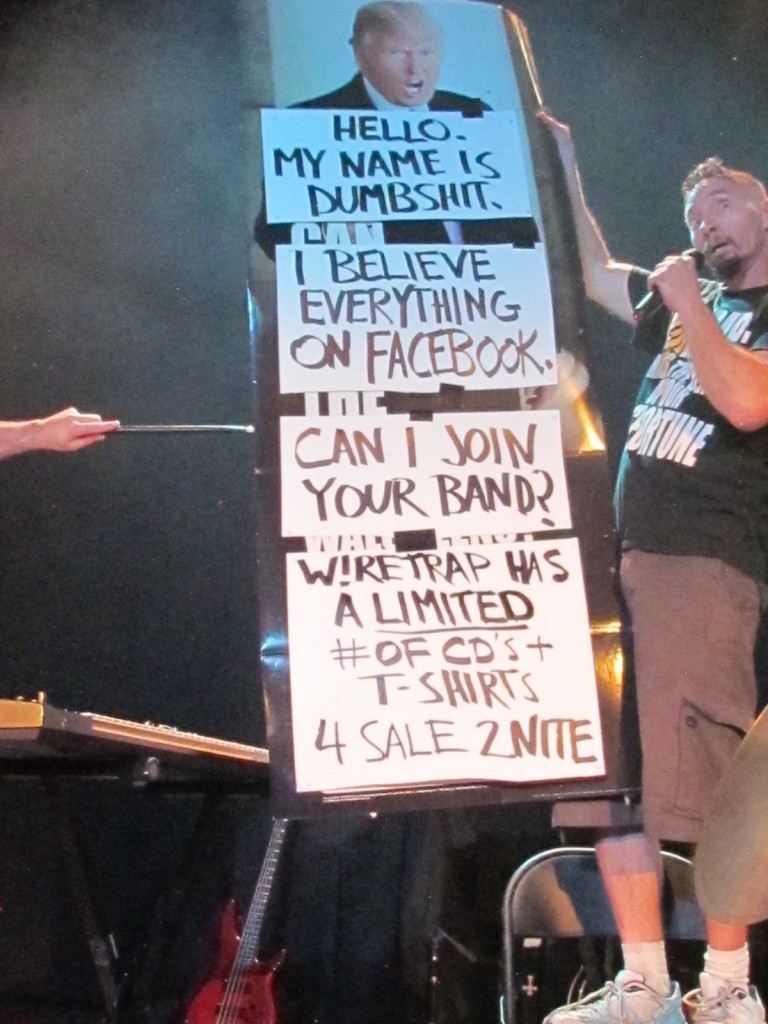 Next up was Scifidelic. Caustic Scifidelic came on stage looking militant and properly industrial. As the performance went on, it felt like he'd be more comfortable in traditional goth attire after seeing the way he moves on stage. Haunting supporting vocals were supplied by Sara Geller who had a smashing dress on that every girl I spoke with coveted. Kyle Sage on guitar and Christopher Malone on bass rounded out the band along with Andrew Presscott on a really cool looking drum kit. Throughout the show, the band's own videos played in the background. Caustic has a distinctive vocal quality with much vibrato. Some made comparisons to Jello Biafra which were valid some of the time, but that's not quite it. During the performance I couldn't help think that it'd be interesting to hear Sara and Caustic switch parts to see where that would take their sound, because after a certain point, not hearing Sara enunciate words became frustrating and I needed more. Scifidelic has a particular sound which was definitely a topic of discussion within the crowd I was near.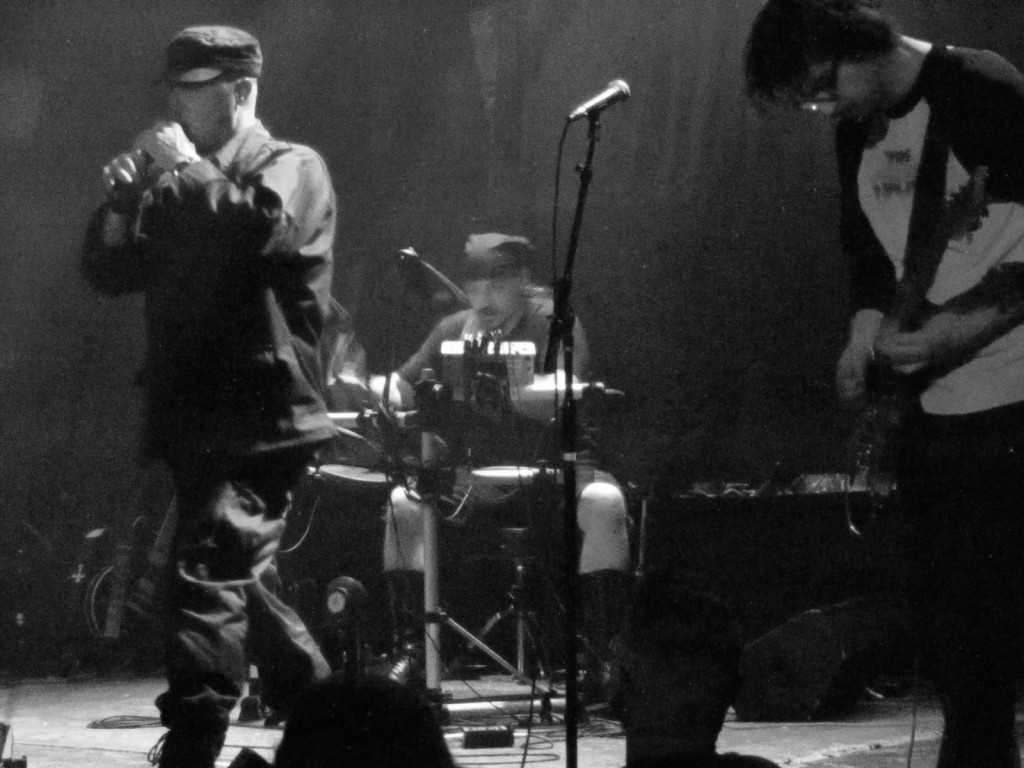 On to My Life with the Thrill Kill Kult. When one is attending a show from a band that's been around for 25+ years, it's not uncommon to watch a performance that's technically sound but lacking in enthusiasm. Beethoven said, "To play a wrong note is insignificant; to play without passion is inexcusable." There's a sincerity that comes through at many a Thrill Kill show, including the Denver stop on this tour. While things may not have always come off perfectly, the band was there to ensure that everyone in attendance was having a good time.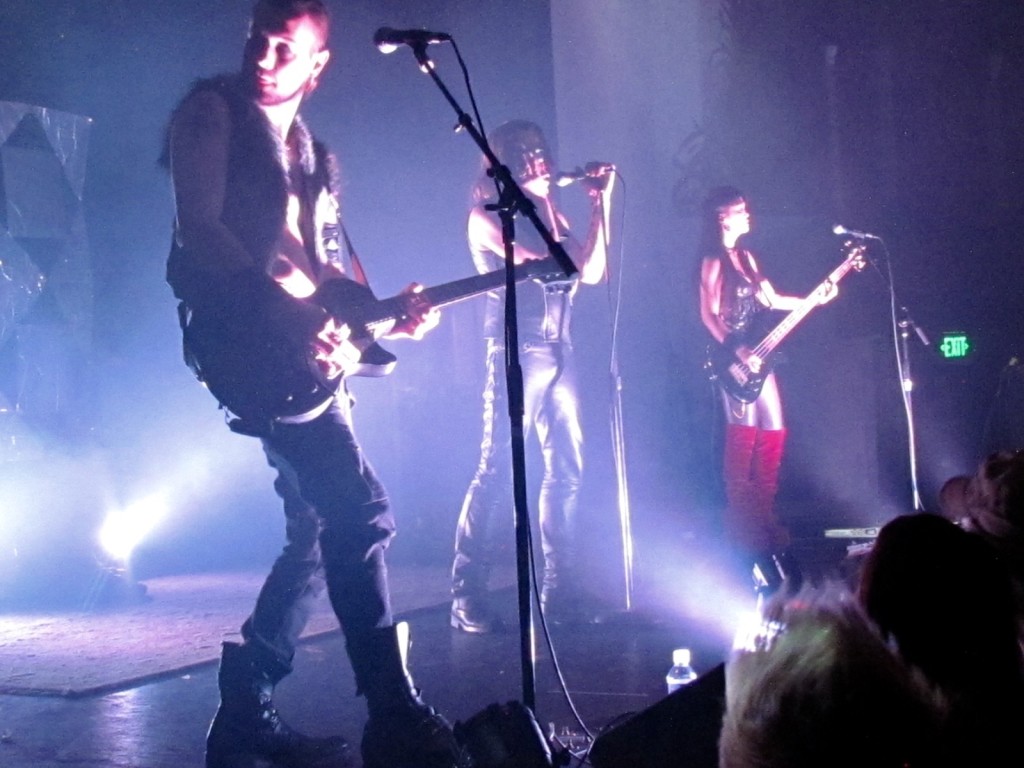 Groovie Mann likes to dance. You can see it in his performance and, of course, it's reflected in the music that he's been a part of putting out for decades. I was saddened to miss seeing Buzz McCoy, but he had recently undergone surgery for a shoulder injury. Groovie Mann was joined onstage by Westin Halvorson, who is absolutely beautiful, as well as the lovely Miss Mimi Star on guitar.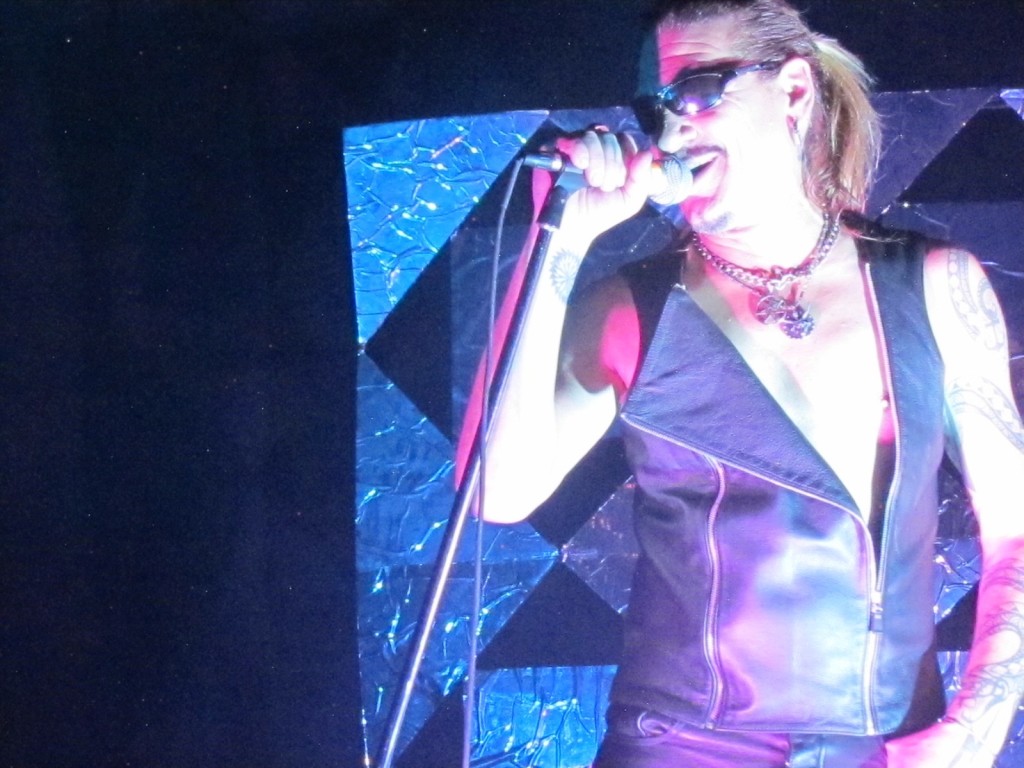 Do I miss the theatrics of Thrill Kill in the '90s when they toured with the Bomb Gang Girlz? Heck yeah I do. Those were some of the most fun shows I saw as a kid. Things change though, and a pared down show didn't diminish the effect on the audience which still got sweaty enough dancing on this cool night to take off clothing and writhe along with songs spanning the full catalogue of the band. I stepped back during the encore to take in the crowd on the full dance floor which was nearly as satisfying as being in the midst of it all. Thrill Kill's still riding the Mindway and taking us all along for a sexy ride.
Tags Elektrik Messiah Tour 2015My Life with the Thrill Kill KultSarah MartinezScifidelicStephen GanserWiretrap
You may also like...