:Special Event: Noire's Eve Part Deux – December 31, 2015 @ Complex LA, Los Angeles, CA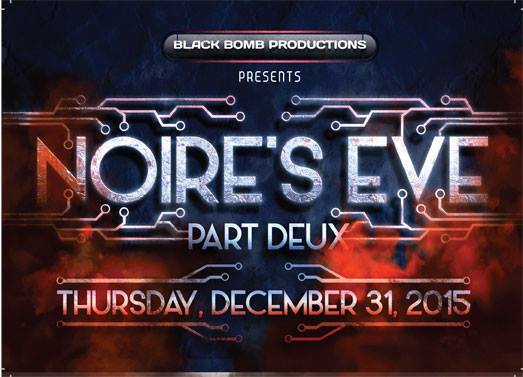 Das Bunker and Black Bomb Productions Present:
Noire's Eve Part Deux
Thursday, December 31, 2015  at 9:00 p.m.
With DJ's:
Black Eyed
Doomie
Gabe Reanimator
Franck H-Bomb
Playing your favorites in dark electronic, industrial, goth, dark 80's, new wave, shoegaze, ethereal, etc.
Complimentry glass of champagne at midnight plus vegan pastries by Das Baker of Doomie's Home Cookin'.
21+
10$
Check out the Facebook event page here.
Complex   806 E Colorado St, Glendale, CA 91205
Tags Black Bomb ProductionsComplex LADJ Black EyedDoomieFranck H BombGabe Reanimator
You may also like...