:News: Ophiuco to Release 'Hybrid' LP, Premieres First Single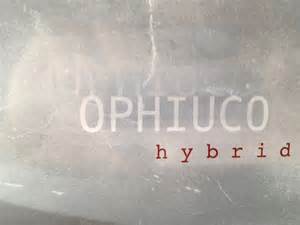 Trip hop indie-tronic outfit Ophiuco have released their first single "Pneumatic Psycho Bodhidharma" in advance of releasing their forthcoming Hybrid LP. This long awaited release comes eight years after their debut LP Hypno Queue (Minuta Records, 2007). The full 11-track LP will be released internationally on December 11 by Seahorse Recordings and distributed by AudioGlobe.
While typically labeled as trip hop, these new compositions are more hybrids with electronica and other related genres. Core members are Marino "Malima" Peiretti (guitar), Paolo "Ezua" Zangara (bass) and Ilaria "Ali" Nicolini (vocals). The new songs also feature vocals from Luca Morselli, Irene Parabita and Nathalie Rosemarie Carlesso (Tin Toys, Little Creatures), providing a variety of colors across the tracks.
Peiretti and Zangara are no strangers to attention at the European level, as previous members of drum & bass band IK14. With that project, they played at some of the most popular Italian and European festivals, alongside such bands as Chumbawamba, Apollo 440, Kruder & Dorfmeister, and Nine Inch Nails.
Together they create a fluctuating musical cocktail of Bristol-style trip hop with plenty of hidden elements from other genres, such as electro, jazz, dub and rock. What might otherwise seem to be contrasting flows actually mesh together nicely in the capable hands of Asclepius' followers (the god of medicine, bearing the snake in his hands and representing the 13th constellation, the Ophiucus). As a result, the band is charting new territory relative to their Italian peers.
A statement issued by the band reads: "We are individuals determined by history. We are those who wish to express themselves outside of any genres or schemes, and without boundaries, even though you may become wedged into some genre in the end."
Their music is driven by new emotions, intensity and experimentation with respect to new sound scenarios. "Hybrid… Sound as wings… Sound as tongues… Sound as flames… Sound as motivation" echo the lyrics from their first single from this LP, "Pneumatic Psycho Bodhidharma." Certain songs drift away similarly to the sounds forged by Massive Attack or Bark Psychosis.
Since releasing Hypno Queue, the band members have enjoyed many solo performances and new experiences and finally, they have come together again to run through what they describe as "open valleys threatened by dark omens." "There is no finish line, no limitations and no expectations," they explain.
Ophiuco Hybrid was recorded in Varese, Lombardy (between Milan and the Swiss border) by band members Peiretti and Zangara, and mastered in Viterbo (near Rome) by Paolo Messere of renowned Naples band Blessed Child Opera. The video for "Pneumatic Psychic Bodhidharma" was created by Alberto Stevanato and Solenn le Marchand.
Check out the video for their lead track "Pneumatic Psychic Bodhidharma" below:

Track List:
1. Desert
2. Trip
3. Pneumatic Psycho Bodhidharma
4. Ground
5. While
6. Stress is a Killer
7. Scrowls of Intentiones
8. Figurato
9. Out of the Window
10. Transitional Eyes
11. Game Machine
Keep up with Ophiuco:
Facebook | Website | Soundcloud | Twitter | Youtube | Reverbnation
Keep up with Seahorse Records
Facebook | Bandcamp | Twitter | Youtube | Soundcloud | Website
Keep up with Shameless Promotion PR
Facebook | Twitter | Soundcloud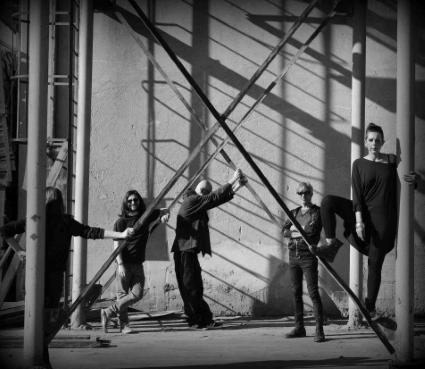 You may also like...