:News: Get Your Holiday Shirts from Caustic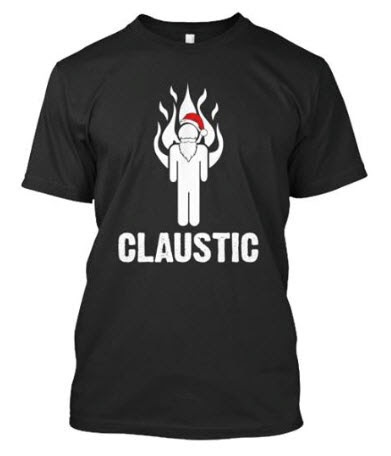 Caustic is making special holiday shirts via teespring.com, and they will be available in black, green and red. The back says "HO HO SHUT UP I HATE YOU," in true Caustic fashion.
The pre-order period is only 10 days (from November 19) to ensure that the shirts get to people before the holidays.
Order these awesome shirts here while you still can!
Also, the cassettes for Caustic's new album Industrial Music are now available for purchase on Negative Gain Production's bandcamp! Only 50 were made, so make sure you grab one before it's too late!
You may also like...