:Special Event: Deviant Dance Party – January 9, 2016 @ Baltimore Soundstage, Baltimore, MD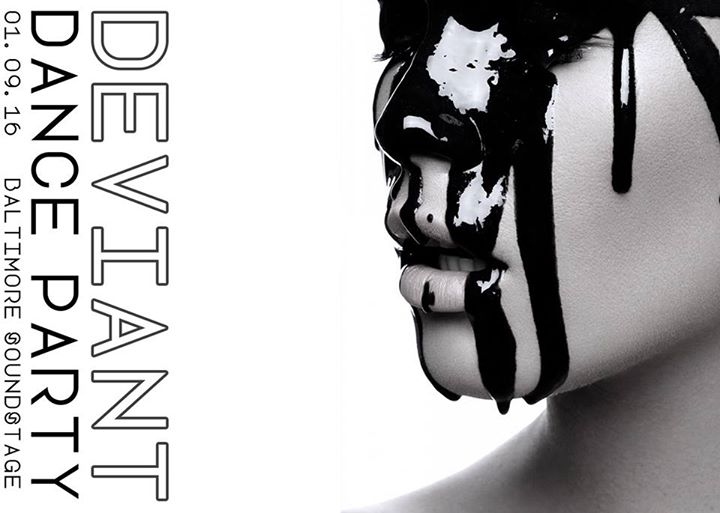 Deviant Dance Party
Saturday, January 9, 2016  at 8:30 – 2:00 a.m. EST
Baltimore's newest alternative dance party
A message from the organizers:
"This January, The Satanic Sisterhood of Elijvh Vrms and Richard Reich bring you a night of electronic dance music featuring an eclectic industrial, alternative, EBM, synthpop, witch house and more at Baltimore's premiere music venue Baltimore Soundstage.
For our first event, we've also invited Metropolis Records artist Steven Archers to perform live with his famed tribal electronic project Stoneburner. This will be Stoneburner's first homeshow in over a year's time!"
There will be giveaways from sponsors including the award-winning tattoo studio Evolved Body Arts and the quintessential purveyors of curiosities, The End Times Boutique.
More info and surprises TBA.
18+ (proper ID required)
$7 for 21
$9 under 21.
Advanced tickets available here.
Check out the Facebook page here.
Sponsored by:
Evolved Body Arts
and
The End Times Boutique
Interested in being a sponsor or involved with the event? Please email djrichardreich@gmail.com
Baltimore Soundstage   124 Market Pl, Baltimore, MD 21202
Tags Baltimore SoundstageElijvh VrmsEvolved Body ArtRichard ReichSteven ArcherStoneburnerThe End Times Boutique
You may also like...