:News: Circle of Dust Announces Official Re-Releases Coming in 2016, Appears on Celldweller Album with New Remix

Pioneering 90's industrial and electronic rock project Circle of Dust, created by the visionary artist/producer Klayton – who later went on to create the successful project Celldweller– has recently acquired the rights back to his first 5 albums.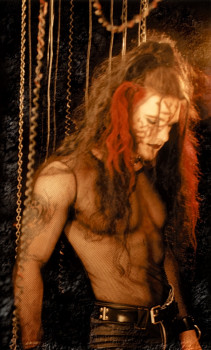 After years of effort, Klayton has revealed that he will be officially re-releasing the entire Circle of Dust back catalogue in 2016, including the fan favorite side-project Argyle Park.
Additionally, Circle of Dust will be making it's first new musical appearance in nearly 20 years, with a remix on the Celldweller album End of an Empire out later this week.
Revealed via the Circle of Dust's Facebook page, the announcement mentions that Klayton has re-mastered each of the re-releases and will be including hours of bonus content, featuring instrumentals, remixes, demos, acoustic versions and re-recorded versions from the Circle of Dust and Argyle Park releases.
The albums to be re-released include:
Circle of Dust:
• Circle of Dust (Self-Titled)
• Brainchild
• Metamorphosis
• Disengage
Argyle Park
• Misguided
For more information, visit Circle of Dust's Facebook page.
Tags Argyle ParkcelldwellerCircle of DustFiXT PublicityKlaytonScott Albert
You may also like...