:News: Voicians Releases New Single, "Alive," And Announces Album Pre-Order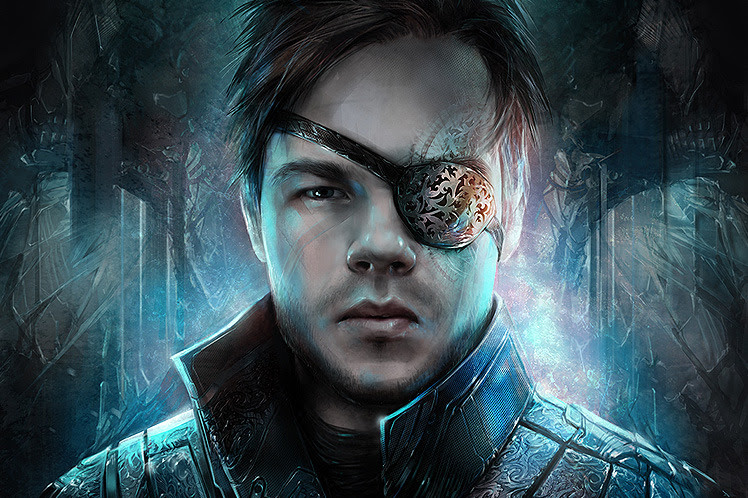 Voicians Releases New Single, "Alive," And Announces Album Pre-Order
German electronic-rock artist Voicians dropped his brand new single, "Alive," earlier this week via Rock Revolt Magazine which said, "Utter raw passion seeps from Voicians' every pore and infiltrates your being, bringing forth new and scintillating sensations." The song comes just days after he announced via social media his FiXT debut release, Voicians (Part I), which will be available at all major digital retailers August 28.
The song—which was mixed by legendary electronic rock producer Rhys Fülber—comes in conjunction with an elaborate lyric video. It's the second to be released off Voicians (Part I), with the first, "Empire," dropping earlier this year.
Dan Voicians—the mastermind behind the music of Voicians—had this to say about the upcoming record:
"All of the album songs have a very personal meaning to me. I hope that people will be able to find their own personal meaning in them, as well! Just take a seat, enjoy this sonic bullet ride and see where it takes you."
Listen to "Alive":
Pre-order Voicians (Part I):
FiXT Store | iTunes
Follow Voicians:
Facebook | Twitter | YouTube | Instagram│SoundCloud
Watch "Alive":
About Voicians:
Voicians manifested in a world outside of Earth; it came from a dream. The eponymous project of Dan Voicians captures an electrifying hybrid of electronic rock music. At moments it's theatrical; sometimes it's dark and brooding; other times it's undeniably energetic—it's simply Voicians.
Voicians' musical career began early—at the age of 6, when he played in orchestras in native Germany—and it later manifested into him self-producing his material and sharpening his craft though FiXT Remix contests. Working relentlessly to perfect his craft and be genuine in his musical delivery, along with showing incredible resilience and stamina through an astounding number of remixes, he eventually caught the attention of the label that would eventually sign him in 2014 and release his debut EP the following year.
The sheer, raw emotion he brings to his work expands and settles with listeners upon the very first note of Voicians' music until the last bombastic thump of the guitar. However, it's the balance of tenacity, timelessness and intermix—that fusion of music and lyricism—that will leave people entranced. He sees his upcoming record as a melting pot of genres—both musically and lyrically —planning to fuse his old sound with something brand new, sprawling an uncharted musical landscape for the emerging artist.
Voicians is destined to create the type of music that will stick in your brain forever. Songs that attach themselves to distinct moments of your life —some happy, some sad, but always unforgettable.
You may also like...