:The Oontzcast: Episode 220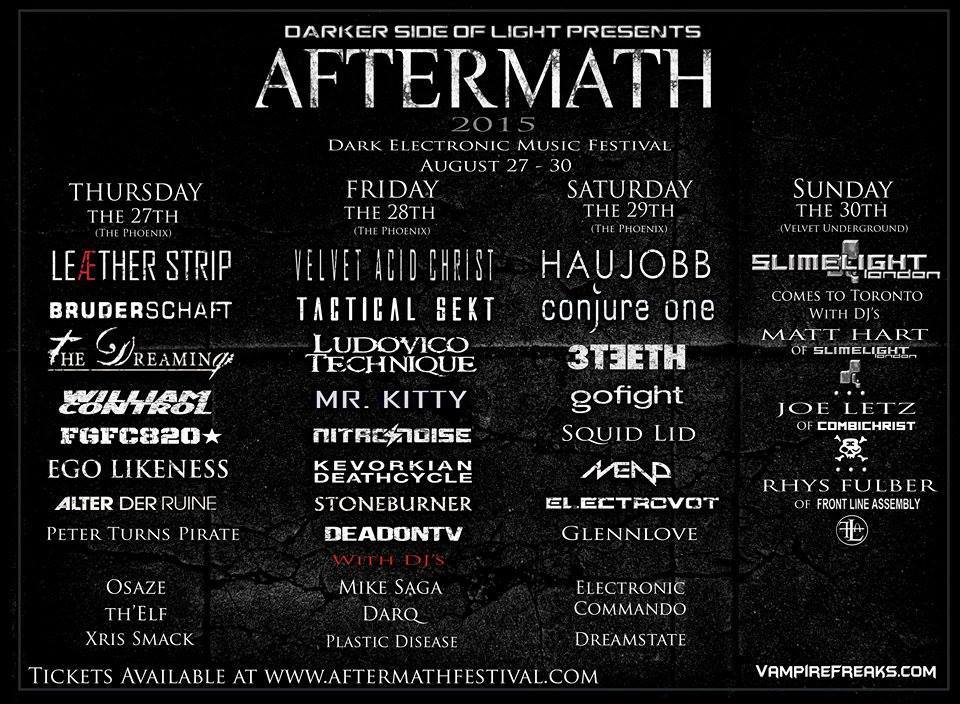 Album of the Month: Kiss is Kill – Imposter Syndrome
Label: Currently unsigned.
Website: https://kissiskill.bandcamp.com/album/imposter-syndrome
Welcome to the Aftermath Festival Edition of the Oontzcast! Episode 220 is supersized featuring bands that will be at the Aftermath Festival, with Gord interviewing Troy from Darker side of Light Productions. With Aftermath being just around the corner on Aug 27th -30th , we thought we would give you just a little taste to whet your whistle.
Kiss Is Kill – Taste Of Home
3Teeth – Nihil
Velvet Acid Christ – Phucked Up Phreak
Kevorkian Death Cycle – Distorted Religion
BRUDERSCHAFT – Falling (Xtend Mix By ARMAGEDDON DILDOS)
Mr.Kitty – Insects (IIOIOIOII Remix)
Peter Turns Pirate – Weird (just a little bit)
Electrovot – Saving My Soul
Ego Likeness – Treacherous Thing
Binary Division – Riot Rebellion (Anarchist Remix By Nitro/Noise)
Glenn Love – (R)Age Electric –
Alter Der Ruine – State Of Ruin
Nitro/Noise – Armies In The Fire
Leæther Strip – Japanese Bodies (Remember Hiroshima edit)
Ludovico Technique – Dead Inside
Tags 3TEETHAlter Der RuineBinary DivisionBruderschaftEgo LikenessElectrovotGlenn LoveKevorkian Death CycleKiss is KillLeaether StripLudovico TechniqueMr. KittyNitro/NoisePeter Turns PirateVelvet Acid Christ
You may also like...