:News: Catch the Season Finale Episode of Troma's Kabukiman's Cocktail Corner Today at 4:20 EDT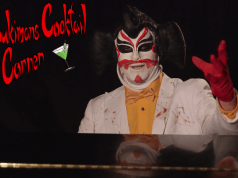 Don't forget to tune in to Troma Entertainment's YouTube channel for the season finale and the first annual clip show episode of Kabukiman's Cocktail Corner.

While you're there be sure to browse their large selection of FREE movies!!
Tags KabukimanLloyd KaufmanSgt. KabukimanTromaTroma Entertainment
You may also like...