:Festival Review: 2015 Terminus Festival
2015 Terminus <Velocity> Festival
Dates: July 24-26, 2015
Venue: Dickens
Location: Calgary, AB, Canada
Review by Amber van Dyk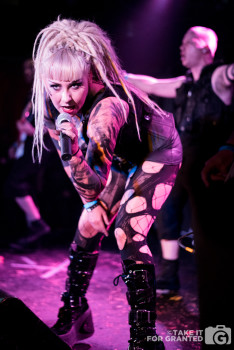 2012, late spring. I'm wandering through Inglewood, an up-and-coming Calgary neighbourhood, idly reading the heavily stapled posters layered on some post or another while waiting for a walk sign. I ignore most of them. I don't ignore the last.
Four years after its unexpected inception, Calgary's Terminus Festival has transformed from an unlikely fifteen-act experiment into Western North America's largest industrial/dark music festival. With Terminus, organizer Chris Hewitt and his crack team of music-loving hooligans have built, and with Velocity sustained, a reputation for curating one of the most interesting and well-run industrial/electro/dark music festivals, well, anywhere.
Constructed over the years from a mix of scene stalwarts (Covenant, Leæther Strip, Combichrist), and a seemingly random bunch of bands you may have never before heard (Legend, Chrysalide, Animal Bodies) but are guaranteed to change your life, Hewitt seems to be on a mission to challenge us on not just what industrial/dark electro is, but also what it could be. This year, Terminus merged the mood, the metal, and the machine, balancing acts such as Velvet Acid Christ, iVardensphere, and Iris without apology.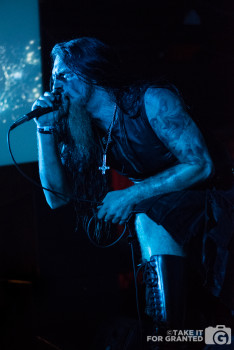 I've tried to sum up the festival in this review. Critique. Comment. But I find I can't. Not well, anyway. How do you fully talk about the mad science of Volt 9000, or the jagged-edge poetry of Seeming in under a thousand words? How do you do justice to Dirk Ivens (DIVE) or High Functioning Flesh? How do you fully describe the "bladder-rattling" noise-metal of The Body, and explain how their live show is only eclipsed by the soft-tissue damage of Decree, when you have to mention the dance-floor ferocity of Perturbator and explain how at Terminus, different is the same is different is perfect, and also Aryia?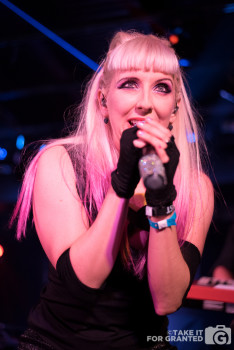 How do you make it out alive when Apollyon's Visage, Azar Swan, and VΔLLHΔLL are all waiting in the darkest part of the forest, but it's iVardensphere and This Morn' Omina that have lured you there in a thunderous barrage of drum and promise?
How can you argue when Fade Kainer (Statiqbloom) and his mysterious black case make their way onstage and the guy in front of you yells out, "I only heard of this band like a week ago but they're %$#%-ing rad!" (See also: the transcendence that is Hello Moth.)
How do you capture the charming showmanship of Daniel Graves (Aesthetic Perfection), or the flak jacket EBM of Grendel, or the retro 80s smiling cheesy goodness of Glass Apple Bonzai, who brought a saxophone? A saxophone! Or the thrill of finally seeing Eric Gottesman playing in his own damn band!?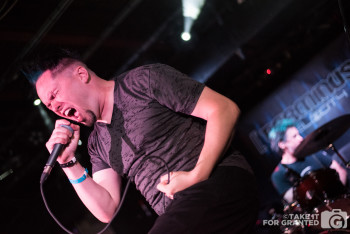 Or when Velvet Acid Christ take the stage, and not even 24 hours later Chris Connelly and Jason Novak break out into "Beers, Steers and Queers," and it's 1990 all over again in the very best way possible, but neither act feels stale?
I'm not sure you can.
If there's one misstep Terminus continuously makes, it's that somehow Chris Hewitt keeps forgetting to book an opening band. Do you remember the outrage in 2013 when people missed the Comaduster set?
This year, Digital Winter, Hello Moth, and Apollyon's Visage were the carefully constructed opening paragraph to the essay question: What is industrial?"
If that's the question, then the answer is Terminus.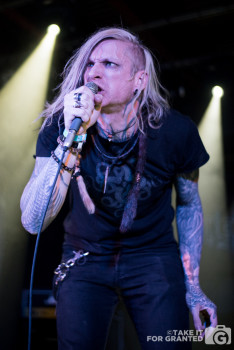 All photos by Jill Grant
©2015 Take It for Granted
Day One:
Digital Winter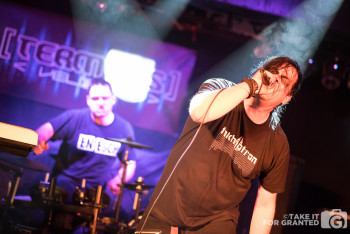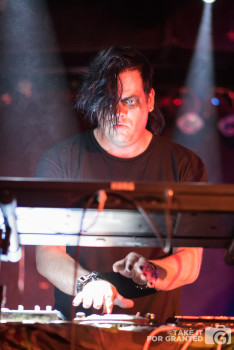 Animal Bodies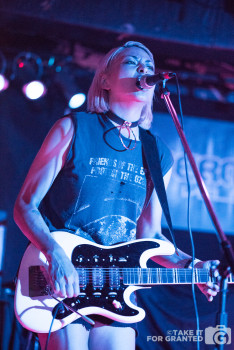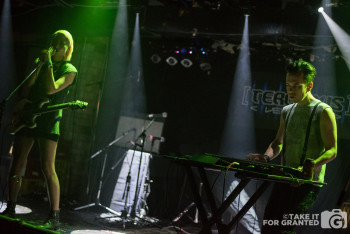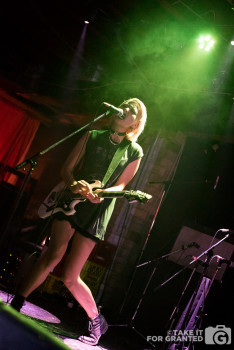 Everything Goes Cold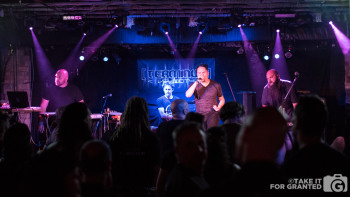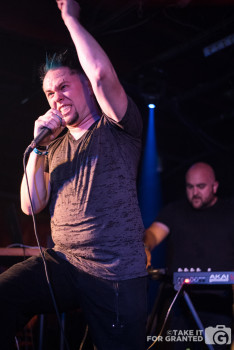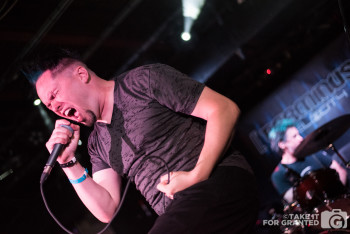 High Functioning Flesh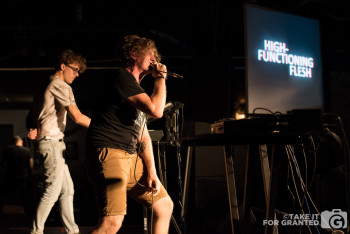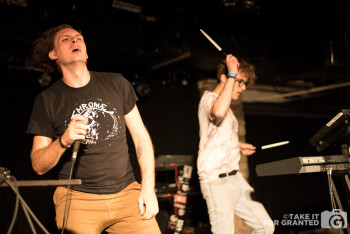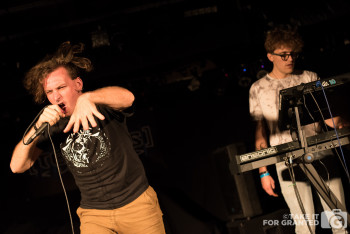 Iris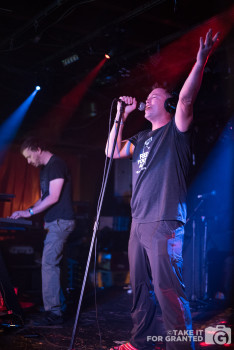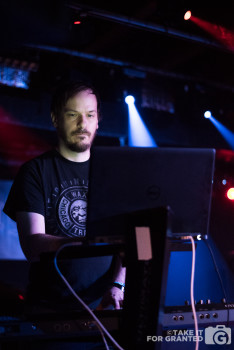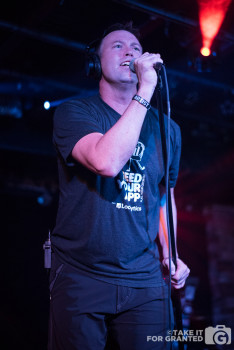 iVardensphere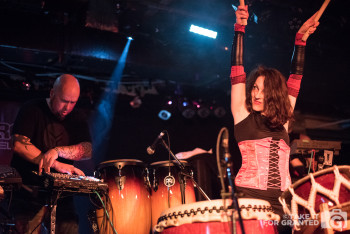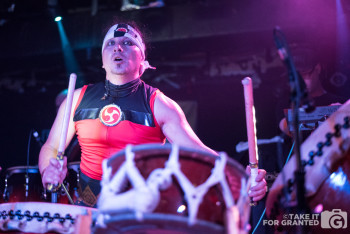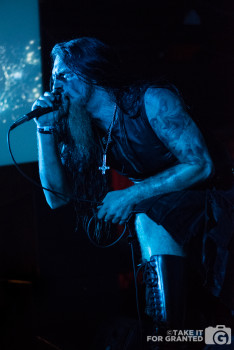 Velvet Acid Christ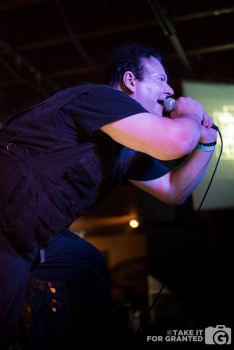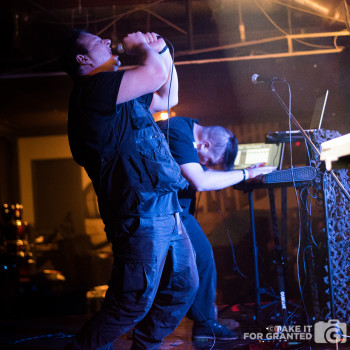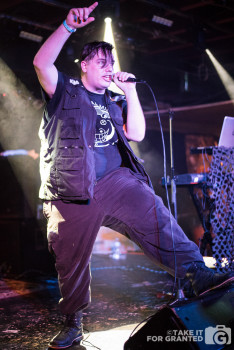 DIVE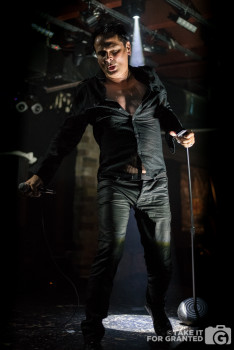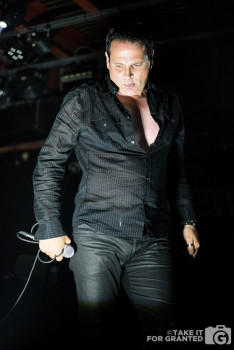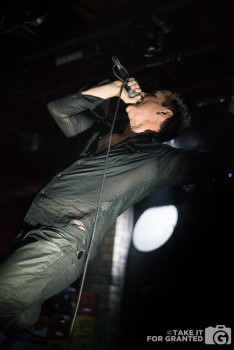 Day Two
Hello Moth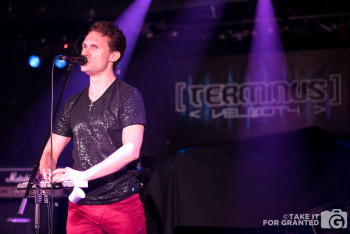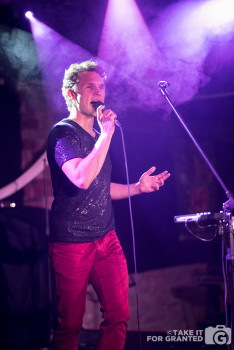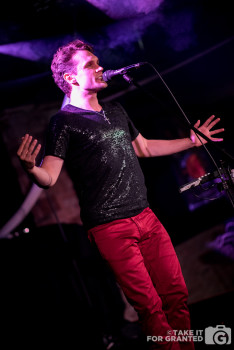 Glass Apple Bonzai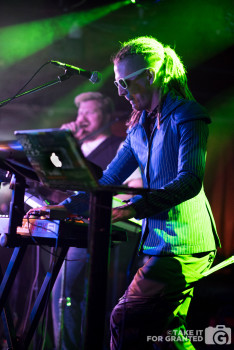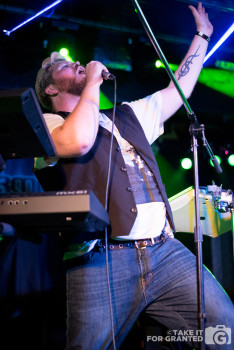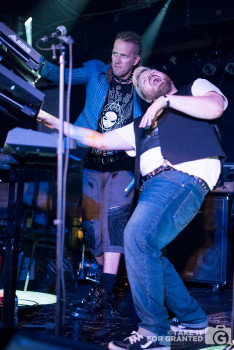 Statiqbloom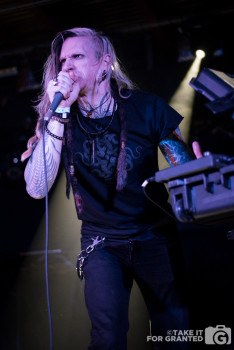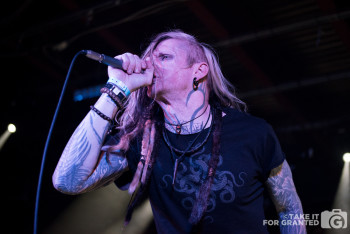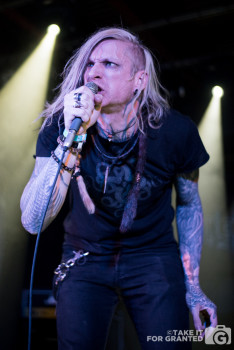 The Body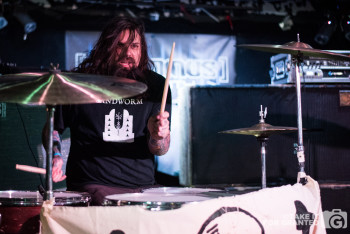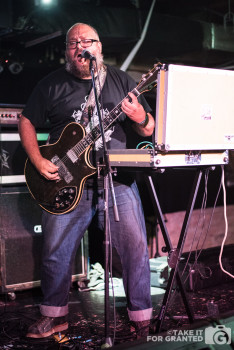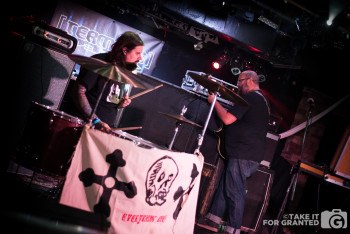 Perturbator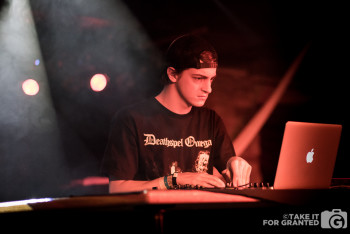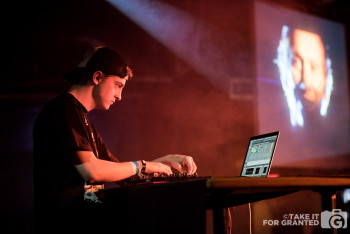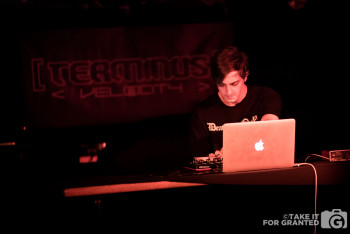 Ayria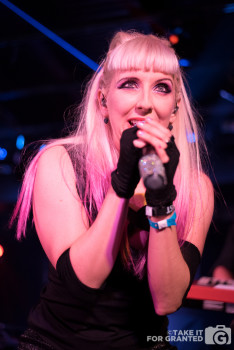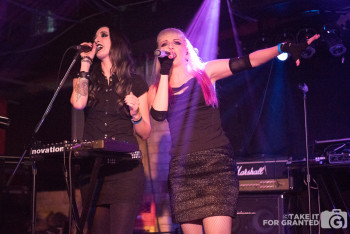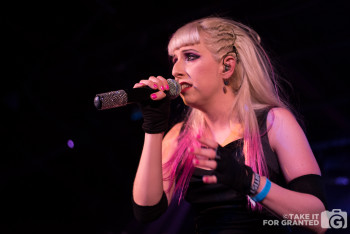 Cocksure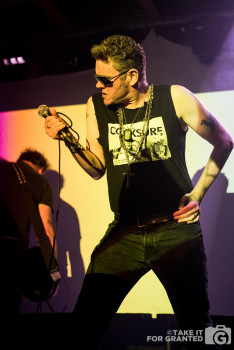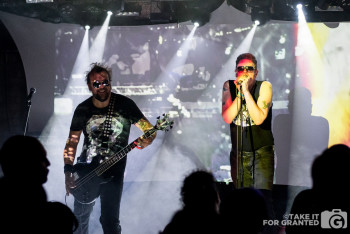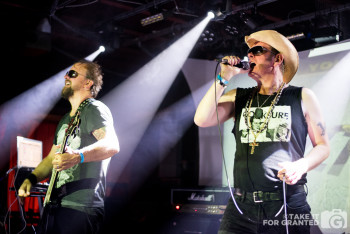 This Morn' Omina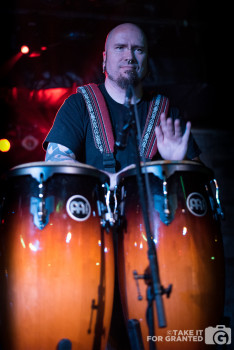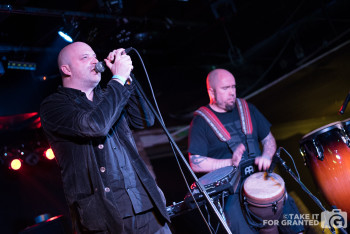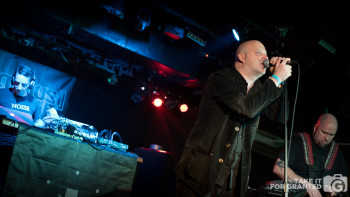 Day Three:
Apollyon's Visage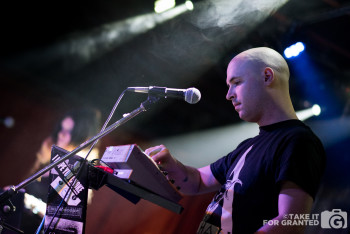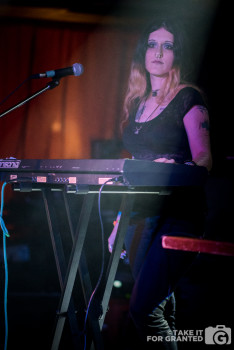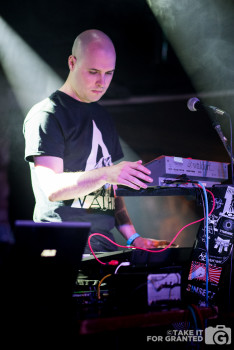 Volt 9000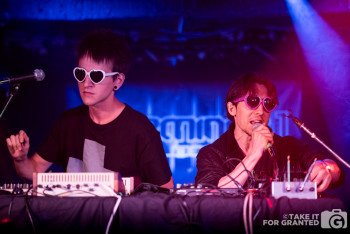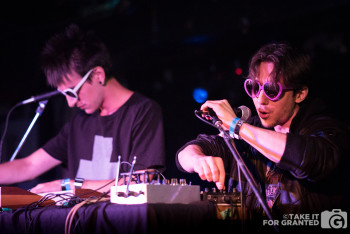 Seeming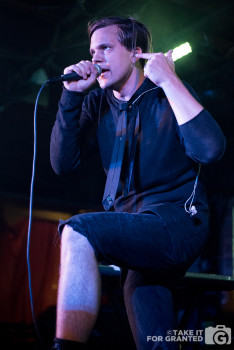 Azar Swan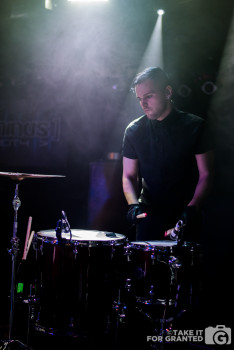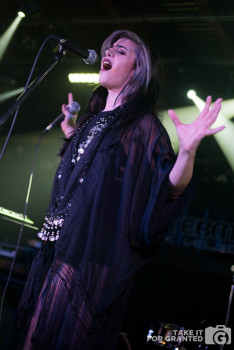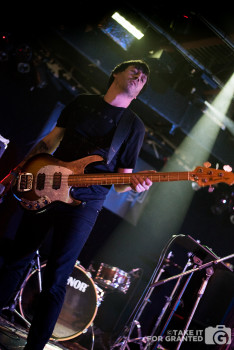 Decree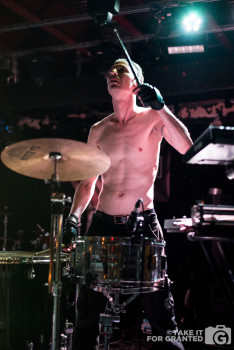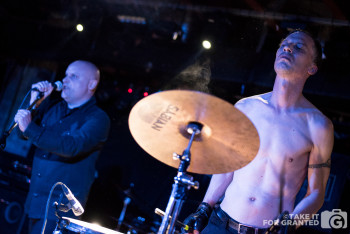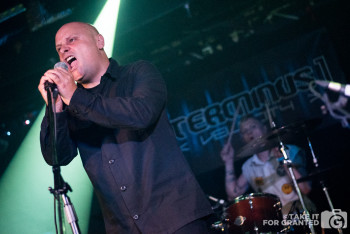 VΔLLHΔLL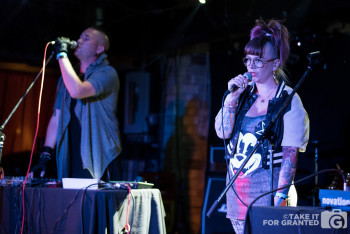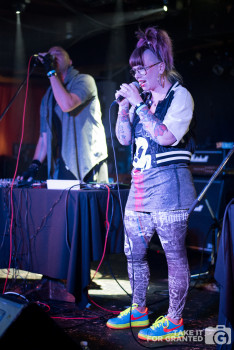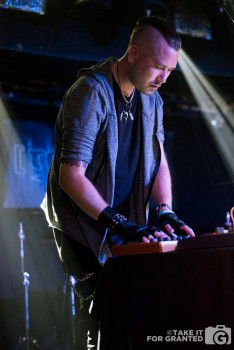 Aesthetic Perfection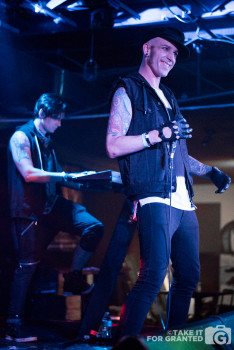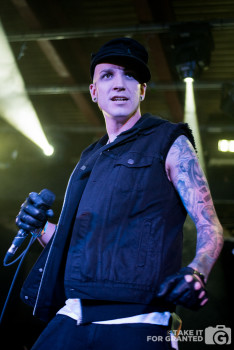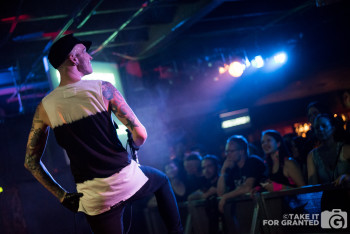 Grendel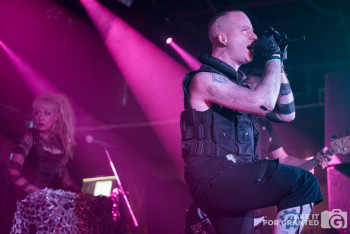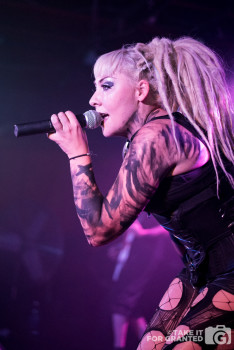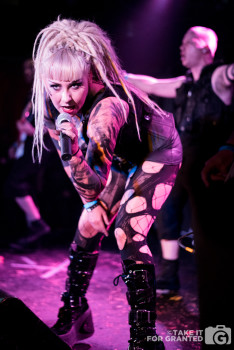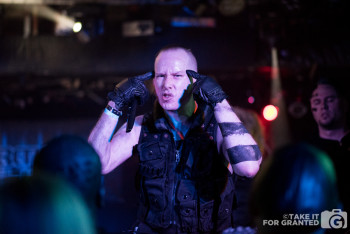 Tags Aesthetic PerfectionAmber van DykAnimal BodiesApollyon's VisageAyriaAzar SwanChris HewittCocksureDecreeDigital WinterDiveEverything Goes ColdGlass Apple BonzaiGrendelHello MothHigh Functioning FleshIrisiVardensphereJill GrantPerterbatorSeemingStatiqbloomTake It For GrantedTerminus FestivalThe BodyThis Morn' OminaVelvet Acid ChristVolt 9000VΔLLHΔLL
You may also like...