:Concert: Vil Condena – August 22, 2015 @ Gardena Sports Bar, Gardena, CA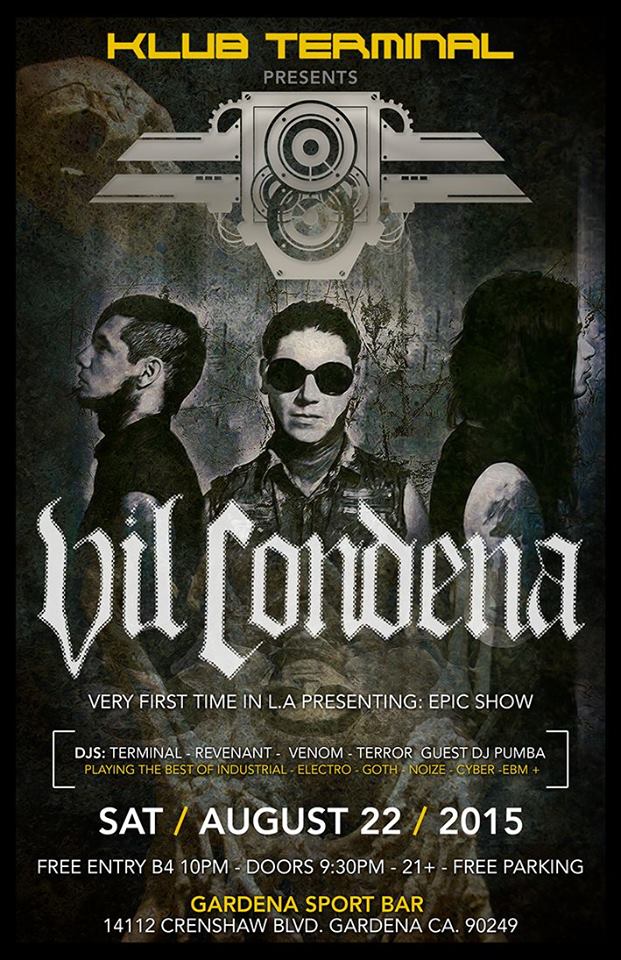 Saturday, August 22, 2015
Klub Terminal Presents:
Vil Condena – First Los Angeles Performance!
Presenting their new album!
DJs: TERMINAL – REVENANT – VENOM – TERROR
Playing the best of Industrial – Electro – EBM – Noize – Cyber – Darkwave – Goth
Doors open at 9:30 pm PST
Free entry before 10:00 pm PST
21+
Free parking
Drink specials all night
Gardena Sports Bar
14112 Crenshaw Blvd. (between 139th and Rosecrans Ave.)
Gardena, CA 90249
See the Facebook event page here.
Tags DJ RevenantDJ TerminalDJ TerrorDJ VenomGardena Sports BarKlub TerminalVil Condena
You may also like...