:Concert: GodoftheJellyfish, Moth Army Conspiracy + Special Guests – August 14, 2015 @ The Ken Club (Soundboard), San Diego, CA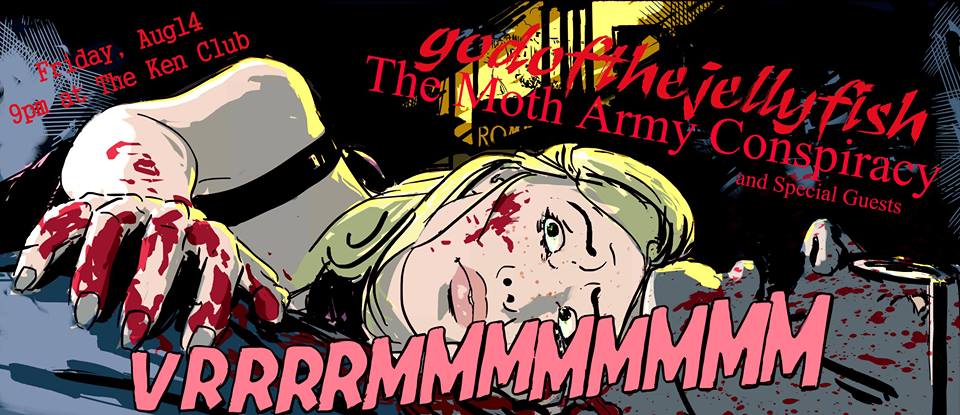 A San Diego electronic showcase featuring some awesome acts and DJs. Acts include Godofthejellyfish, The Moth Army Conspiracy, and more to be announced.
DJs Omen and Calypso playing music between sets.
Doors open at 9:00 pm PST
21+
The Ken Club (Soundboard)
4079 Adams Ave.
San Diego, CA 92116
See the Facebook event here.
Tags DJ CalypsoDJ OmenGodofthejellyfishThe Ken ClubThe Moth Army Conspiracy
You may also like...