:Music Video: Davey Suicide – "World Wide Suicide"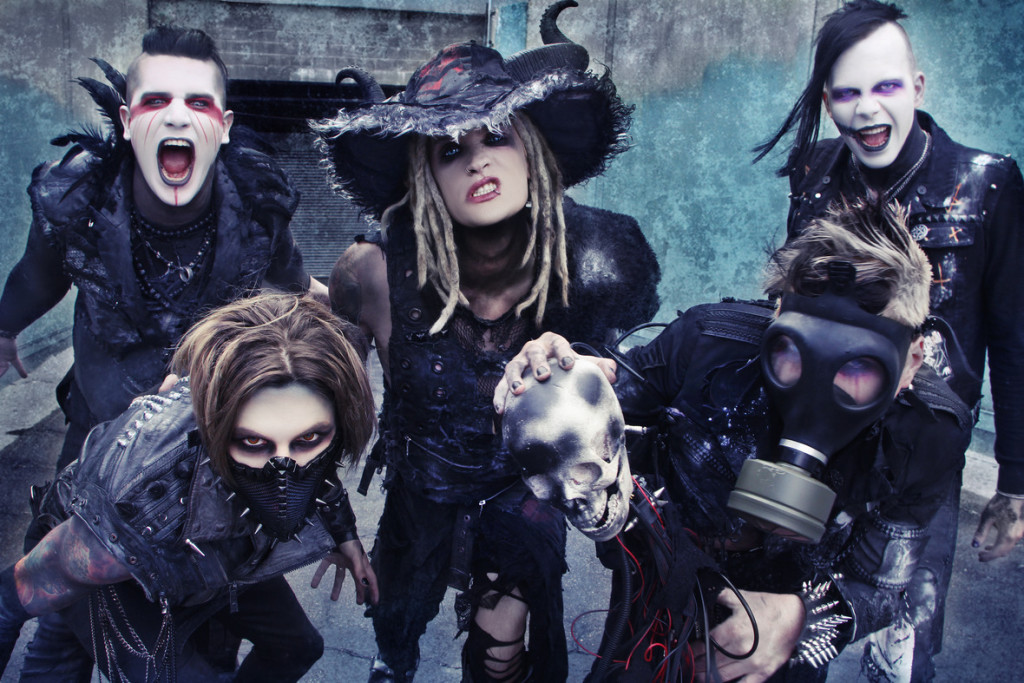 Davey Suicide has released the "World Wide Suicide" music video from the sophomore album of the same name available now on iTunes. The video, which premiered with BlankTV, was co-directed and filmed by Needlz & MichellexStar in downtown UnHolywood Killafornia.
Oftentimes we can be imprisoned by people in our lives that intentionally try and break us. Their ego can't let themselves make the logical decision, so they make it hell for everyone who defies them. This video symbolizes freedom from that. – Davey Suicide
Davey Suicide is ruling the underground by fusing the live aesthetic of an arena rock show into a club setting. The Los Angeles insurgent injects gutter grit and theatrics back into a rock industrial genre that's been salivating for it's next messiah. The band flanked by Drayven Davidson, Needlz, Niko Gemini, and Derek Obscura distills heavy metal, industrial, and punk into anthems that are as corrosive as they are catchy. Currently, Davey Suicide is supporting their sophomore release, World Wide Suicide, after spending the past four years extensively touring the US along with their first UK tour on their self titled debut album. This marks the first video that the band has released since their departure from their former record label in May 2015.
Catch Davey Suicide in August on The Dirty Rotten Road To Dirt Fest tour!
The Dirty Rotten Road To Dirt Fest Tour Dates:
08/05 – Club X – Salt Lake City, Utah
08/06 – Roxy Theater – Denver, Colorado
08/07 – Vaudeville Mews – Des Moines, Iowa
08/08 – Dirt Fest 2015 – Birch Run, Michigan with Hellyeah, Coal Chamber, Fear Factory, Mushroomhead, Down, Pop Evil, We Are Harlot, Periphery, & more!
You may also like...