:Artist Spotlight: Chivalry Is Dead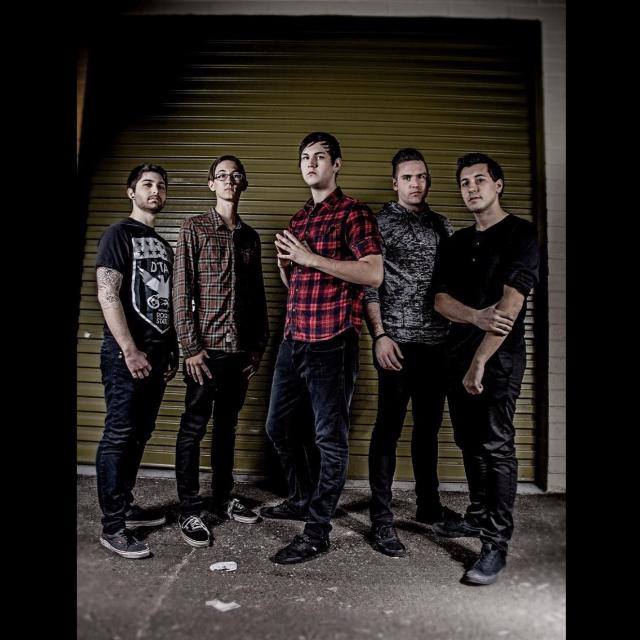 Chivalry Is Dead
Profile by Angela "THE.ANGEL" Hernandez
Here is a look into my world. Music that draws my attention is often chaotic, loud, fast, and angry. Not just punk but hardcore/post-hardcore can be the same, just with different styles and paces. One of the first bands that got me into screamo/post-hardcore was From First To Last. After their original singer disbanded, I lost interest but still supported the other band members in other projects they messed around in. In April, they released a new album with a different singer I'm very interested in hearing, but in the meantime they have still been active in the scene.
When Chivalry Is Dead contacted me, I noticed that Matt Good (FFTL's guitarist) was featured on some of the tracks. After I listened to "Mirror Image" on their Bandcamp, I immediately fell in love. Not just because of who was featured but for the music. Their sound brought me back to what made me fall in love with this scene in the first place—their flawless energy and coarse sound.
Chivalry Is Dead is a five-piece post-hardcore/metalcore band from Surprise, Arizona. Forming back in 2013, they have already released two EPs, To Those Who Are Abandoned and This Is Rebellion, which were also produced by Matt Good. Their accomplishments seem to be piling up as well for sharing the stage with bigger acts such as We Came As Romans, The Word Alive, Blessthefall, and For Today. On June 23rd of this year, they were selected to play the Arizona date of the Vans Warped Tour, which is every bands dream to do at least once in their musical careers.
With a solid line-up of Aaron Saddler (vocals), Besart Sezairi and Donald Harris (guitars), Travis Hawes (bass), and Danny Silva (drums) and over 15 thousand followers on Twitter, CID's fan base is steadily growing. If you haven't heard of them previous to this article, they can assure you there is a song for everyone to enjoy.
For more information on Chivalry Is Dead, follow them on Facebook or Twitter. For music videos and more, subscribe to their YouTube channel which I highly recommend because they have some live performances posted that give good insight into what it would be like to see them live.
You may also like...