:Tour Information: Japanese Electro Punk Brutality Tour North America – August 12-16, 2015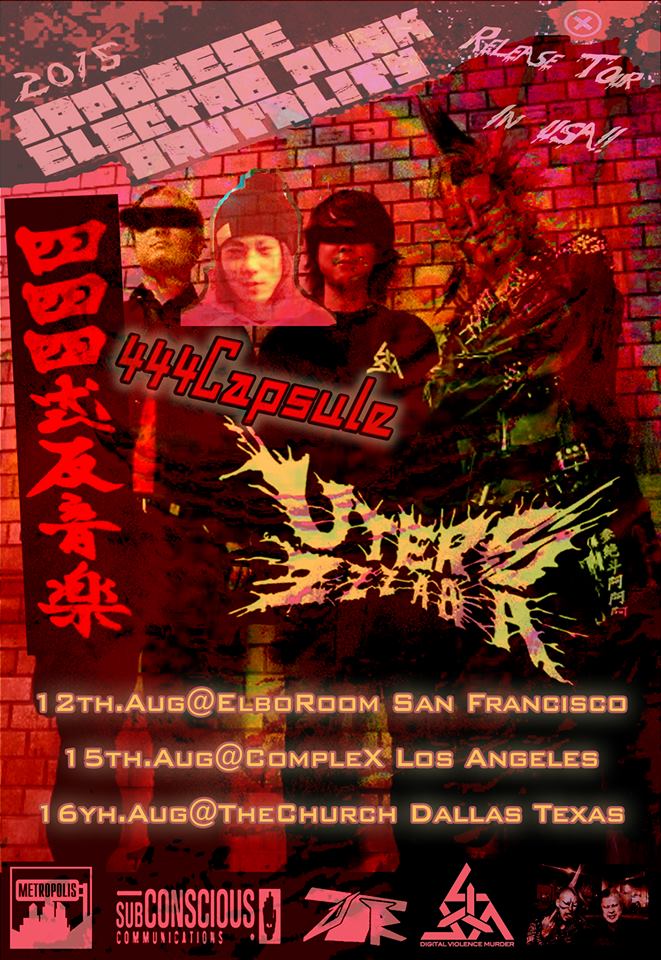 Metropolis Records and cEvin Key Present:
Japanese Electro Punk Brutality 2015 Tour
Performing Live Extreme Japanese Cyberpunk Direct From Osaka:
Uterozzzaaa
444capsule
With opening act Robot Seppuku Crisis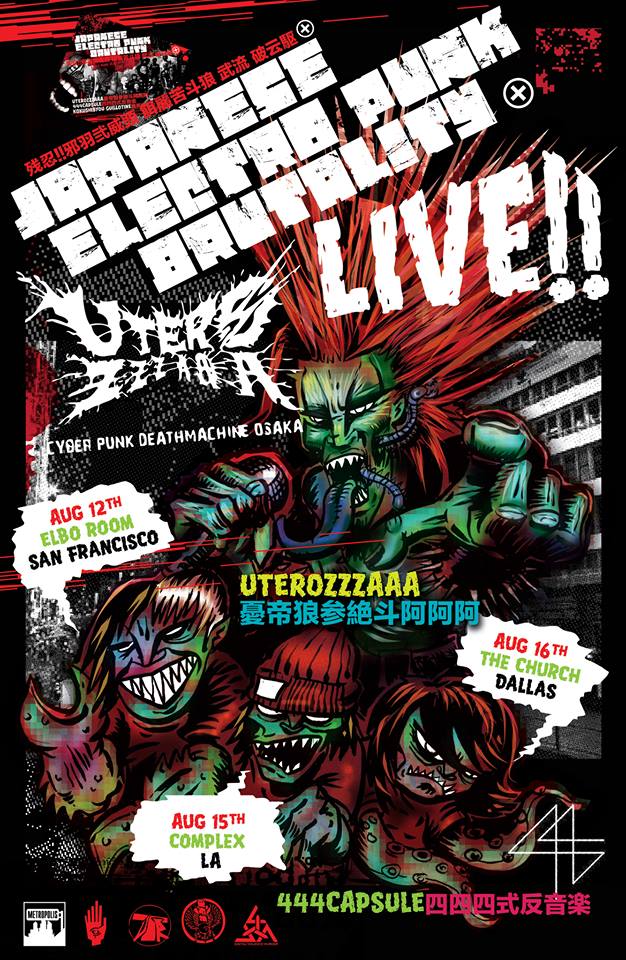 August 12, 2015 @ Elbo Room, San Fransisco, CA
With guests:
No Statik
Pig Heart Transplant
Elbo Room
647 Valencia St.
San Fransisco, CA 94110
Check out event page here.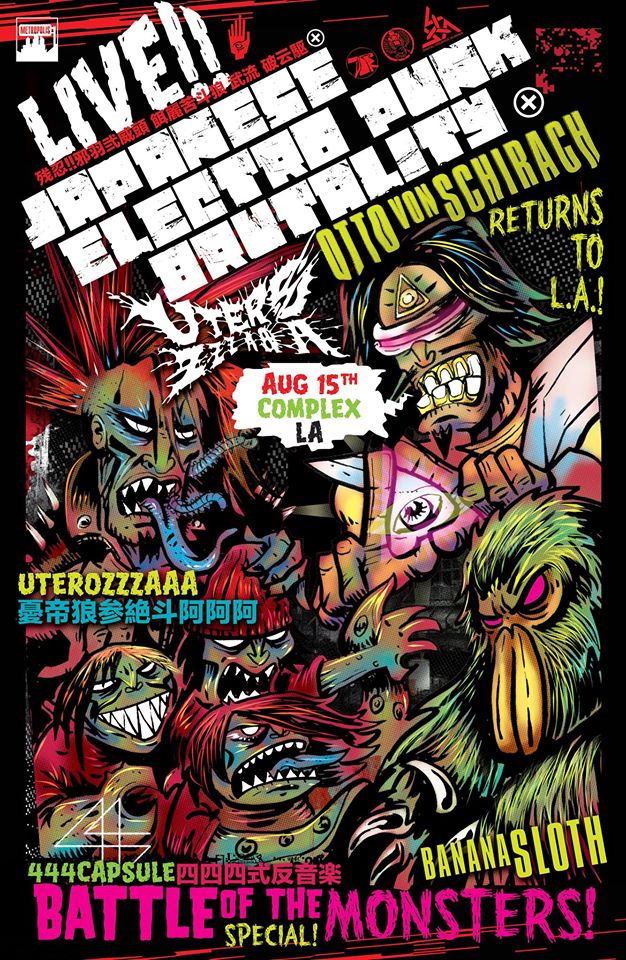 August 15 2015 @ Complex LA, Glendale, CA
With special guests:
Otto Von Schirach ( Miami )
with BananaSloth (outerspac )
Alligator Jesus (Bermuda Triangle) + Zombie Dre
Doors open at 9 pm PST
21+
$10 advance
Complex
806 E Colorado St.
Glendale, CA 91205
Check out the event page here.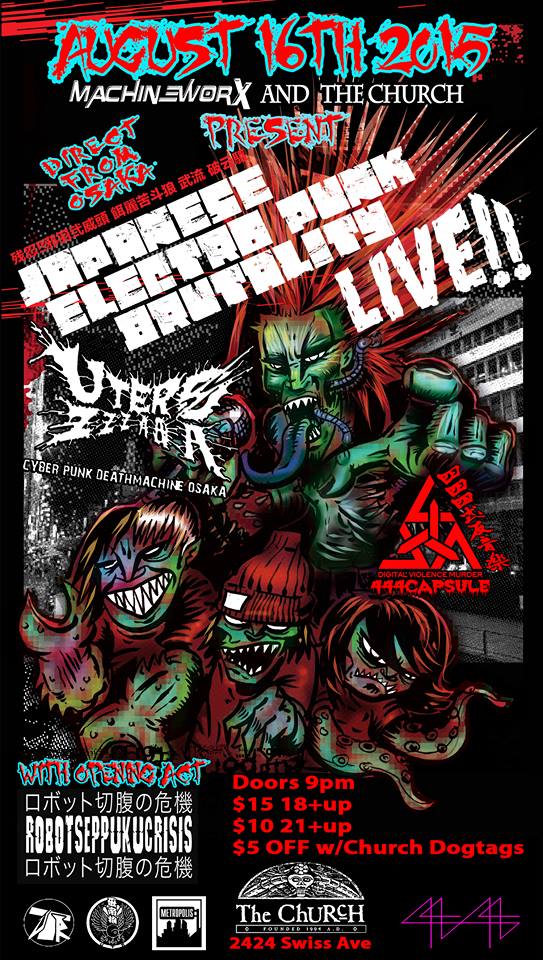 August 16 2015 @ The Church, Dallas, TX
Doors open at 9 pm CST
18+up $15
21+up $10
$5 off with ChURcH Dogtags
The Church
2424 Swiss Ave.
Dallas, TX 75204
See event page here.
Make sure to pick up a copy of JAPANESE ELECTRO PUNK BRUTALITY from Metropolis Records here so you can know what the Hardcore Japanese Underground really sounds like!
You can also order a digital copy through Metropolis' Bandcamp here!
Tags 444capsuleBananaslothcEvin KeyComplexElboRoomMachineworxMetropolis RecordsNo StatikOtto Von SchirachPig Heart TransplantRobot Seppuku CrisisThe ChurchUterozzzaaa
You may also like...