:Festival: Dirt Fest 2015 – August 7-8, 2015 @ Birch Run Expo Center, Birch Run, MI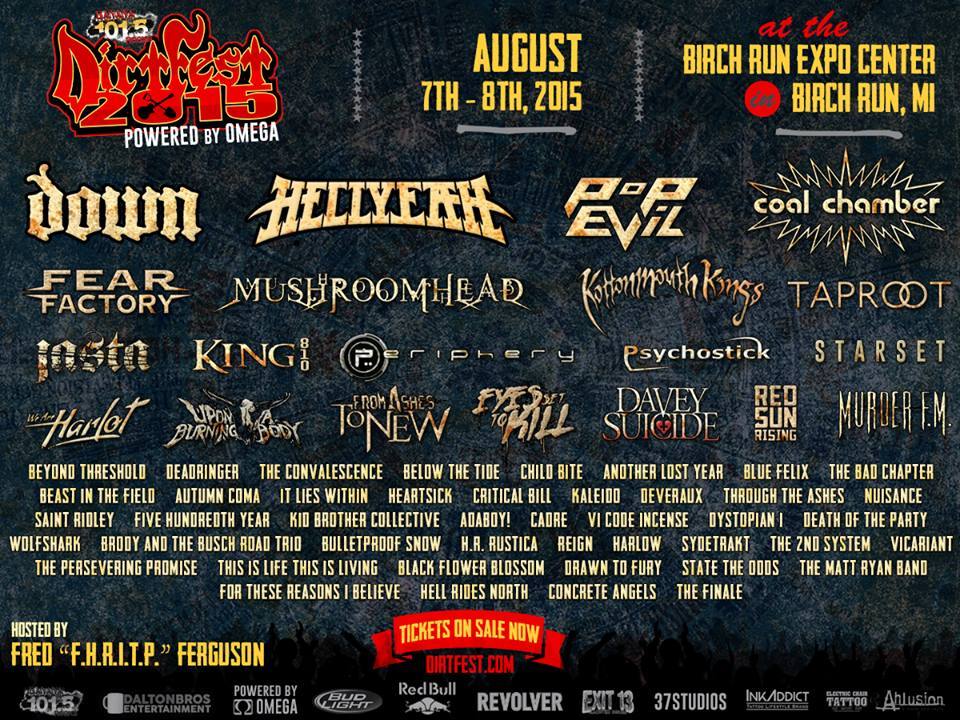 Friday, August 7 – Saturday, August 8, 2015
Birch Run Expo Center
11600 N. Beyer Rd.
Birch Run, MI 48415
Purchase tickets here.
For more information, please visit their website at www.dirtfest.com.
Watch the Dirt Fest 2015 teaser video:
Tags Another Lost YearAutumn ComaBeast in the FieldBelow the TideBeyond ThresholdBlue FelixChild BiteCoal ChamberCritical BillDeadringerDeverauxDirt FestDownEyes Set to KillFear FactoryFrom Ashes to NewHeartsickHellyeahHigh Road PublicityIt Lies WithinKaleidoKing 810Kottonmouth KingsMurder FMMushroomheadPeripheryPop EvilPsychostickStarsetTaprootThe Bad ChapterThe ConvalescenceUpon a Burning Body
You may also like...