:Club Night: Obsidian – July 16, 2015 – Atlanta, GA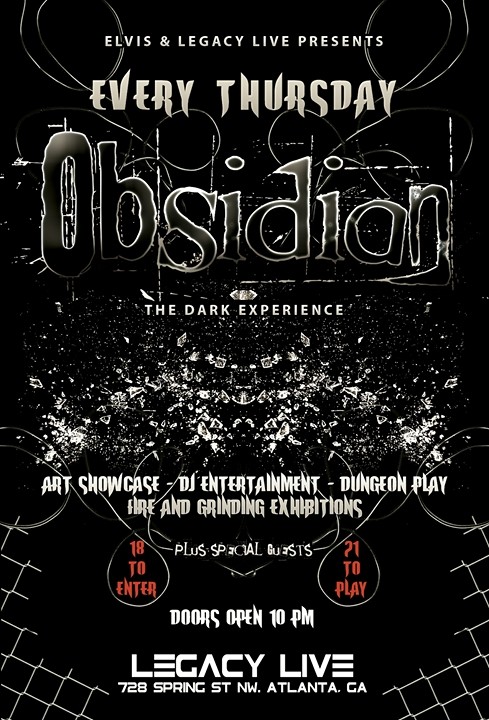 Another Dark Thursday bringing you the best of goth, industrial, '80s dance, and synthpop!
Check out their Facebook event page for more details.
Thursday, July 16, 2015
Doors open at 10:00 pm EDT until 4:oo am
18 to enter/21 to play
$5
Spring4th Complex and QUAD
714-728 Spring St NW
Atlanta, GA
DJs:
DJ Seraph
Trey Ehart of Entertainment
Performing Artists:
Ka0tik Muse
Art:
Cold Ethel
Dom Hickman
Alan Higgins
Elvis Thompson
Dungeon play by Master Taz Dan with guests for maximum pleasure
Tags Alan HigginsCold EthelDJ SeraphDom HickmanElvis ThompsonKa0tik MuseTrey Ehart
You may also like...