:Club Night: Das Bunker Dance Night Featuring DJ Gerber – July 31, 2015 @ Los Globos, Los Angeles, CA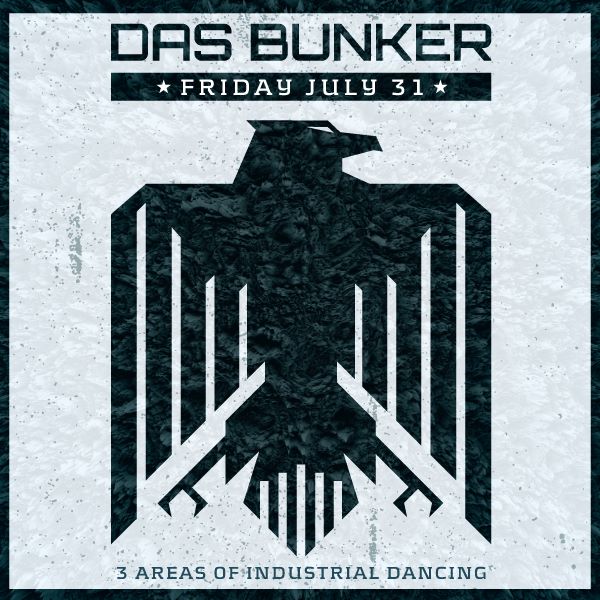 Das Bunker Dance Night
Three rooms of industrial dancing
Last dance night of 2015!!
Friday, July 31 2015
10:00 pm-3:00 am PDT
$5 if in line before 10:30 pm
$10 after 10:30 pm
DJs:
Upstairs: Trauma, Rev. John
Downstairs: Pure Ground DJs (J. Short + DJ G. Holger), Gerber (Kontrol Faktory)
Noise Room: Franck H-Bomb, The Operative
Los Globos
3040 W. Sunset Blvd.
Los Angeles, CA 90026
18+
Check out the Facebook event here.
Tags Das BunkerDJ Frank H-BombDJ G. HolgerDJ GerberDJ J. ShortDJ Rev. JohnDJ TraumaLos GlobosThe Operative
You may also like...