:Tour Information: IAMX Metanoia Tour 2015
IAMX returns this October for the Metanoia Tour 2015 with special guests Mr. Kitty and NYVES.
IAMX is the solo project of Chris Corner; an English record producer, songwriter, multi- instrumentalist, singer, and video artist who was also a founding member of the band Sneaker Pimps.
IAMX has released the first single, "Happiness," from his upcoming sixth album, Metanoia, scheduled to be released through Metropolis Records this fall. The single is available now through Metropolis Records, SoundCloud, iTunes, and other digital outlets.
To buy tickets or to keep updated on any changes in tour schedule, check IAMX's official website.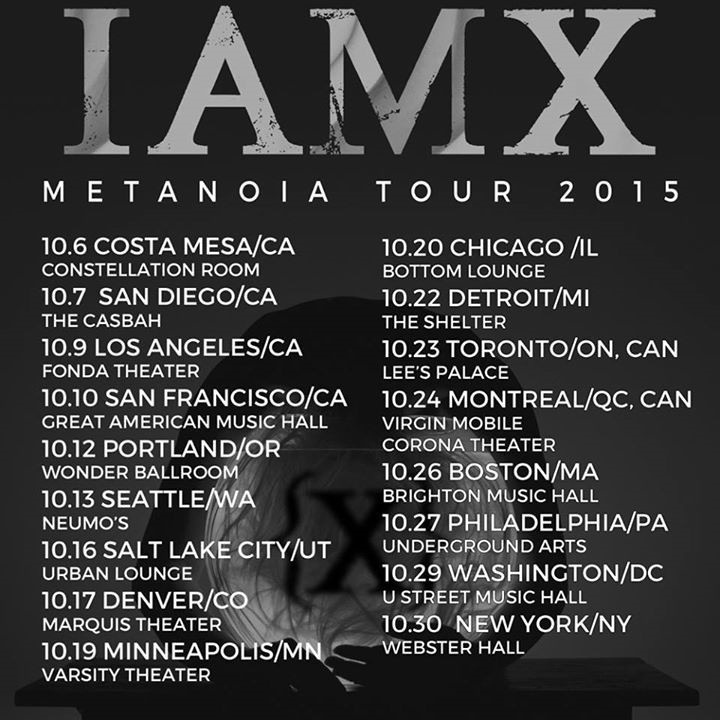 You may also like...