:Artist Spotlight: I.Decimate
:Artist Spotlight: I.Decimate
Profile by Angela "THE.ANGEL" Hernandez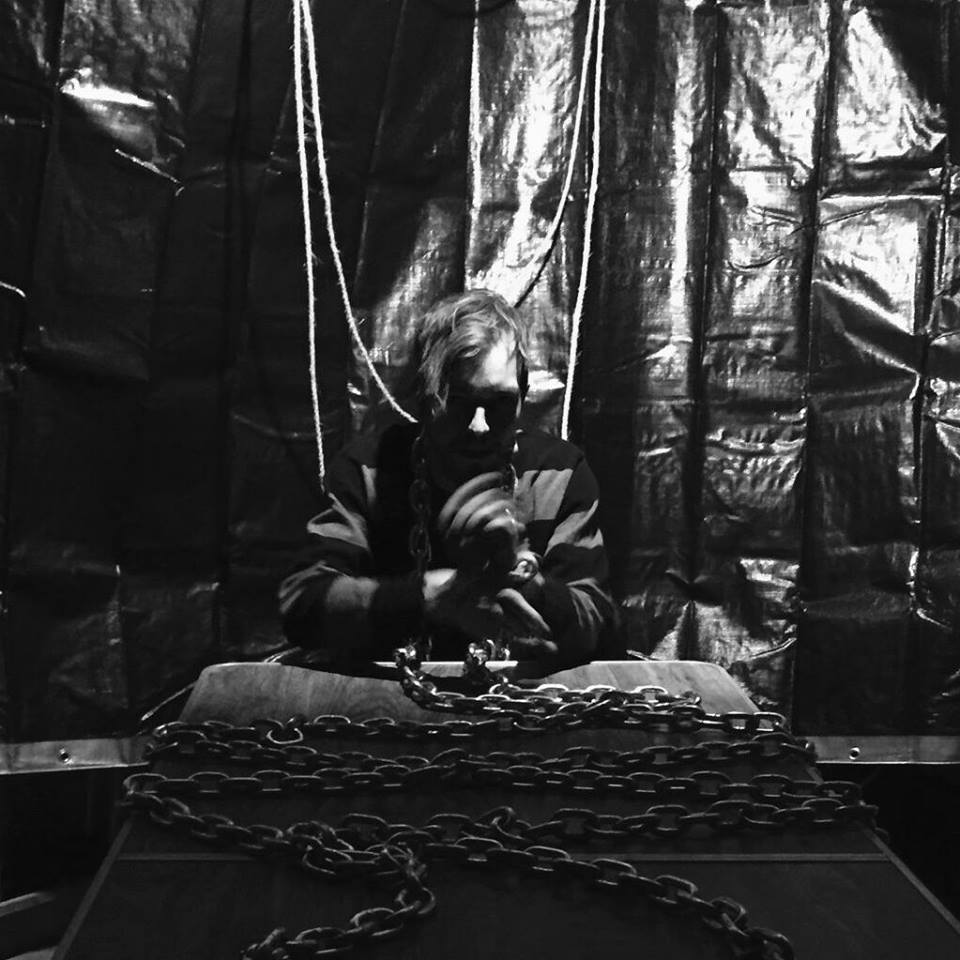 This artist may not fit the punk or hardcore scene I typically cover, however, he deserves recognition given that his roots stem from metalcore and metal influences from every genre available.
XE.R0 of I.Decimate resides in Chicago, IL, now devising a mixture of EBM, electro-industrial, aggrotech, and a new twist he likes to call "Dizko Death." His intonations and beats never sound the same, but he keeps the repetitive style of the genre strong while attaining new inspiration weekly. Every Tuesday, a new single is dropped free for download via SoundCloud, as he collects himself more creatively deciding where he will take his musical path next.
"Synthonic" was a SoundCloud single exclusive (released June 2nd) that has already become the third most played song, aside from his previous singles and five song EP, [dot]Decimate, that debuted May 18. This week he released one final exclusive, "MidKnight.Ride," and it's beginning to climb its way to the top of the list with over 60 plays in less than 24 hours. Statistically, this is the most attention a single has received within the release time and date, giving the previous week's single, "Un.Justified," time to catch up by receiving only 50 plays within the week.
XE.R0 takes on the role of a butcher, which is his actual career path, conveying a dark and mysterious vibe to his look. This persona doesn't shine through in his music, but that's what makes him talented and ruthless. Down in his laboratory there is nothing but silence except the faint vibrations through headphones of the bass thumping, guitar effects amplifying, and synths synthesizing. Toss in a few sound clips, distortion, and a million different plug-ins on his computer and out comes an aria that has already sparked interest among the internet fan-base of the industrial sub-genres.
In addition to the media burst, I.Decimate was dazed after receiving a review from a fairly large EDM music news blog, ClubheadTV, and being added to a playlist of songs on Philadelphia based internet radio station app, Aggro Driver '81, already giving him credibility on social media outlets.
With this sort of attention so far, I.Decimate is a promising up-and-comer of the genre and can assure new fans a source for dance music that will literally keep them on their feet.
For more information and music, I.Decimate can be reached on Facebook, Twitter, Bandcamp, and SoundCloud.
You may also like...