:Concert Review: The Abominations Tour 2015 – Larva, Wiretrap, A23P @ Black Sky Brewery, Denver, CO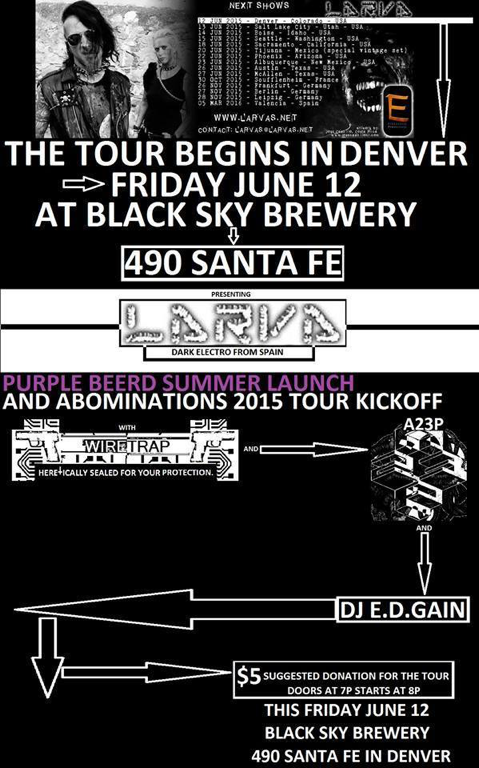 Abominations Tour 2015
Larva, Wiretrap, A23P
Concert Date: June 12, 2015
Venue: Black Sky Brewery
Location: Denver, CO
Review by Sarah Martinez and Fernando Altonaga
Photos by Derina Hansen and Sarah Martinez
The Black Sky Brewery's a cool joint. First and foremost a brewery, (this night was also Black Sky Brewery's Purple Beerd launch) but running a close second is their affection for supporting music. Metal is the genre usually on tap but on this night they hosted the kick off of the USA leg of the Abominations Tour with Spain's Larva and locals Wiretrap and A23P as support.
When you walk into Black Sky you're hit with the delicious smell of pizza and while we didn't partake, nearly every other table seemed to be enjoying the east-coast style pies. This reviewer doesn't do metal much and we'd never been to Black Sky. It was less in-your-face metal than we thought it'd be, though there was proper representation of the Denver metal scene with Amanda Turner from Metal On The Move in attendance.
Not gonna lie, we missed openers A23P, though we did catch Al(ien) later that night at Hyperspace playing some improvisational acid techno with some of Denver's electro elite and that was pretty dope.
We did make it just in time to catch Wiretrap. While we've reviewed Wiretrap before and have seen them multiple times, they've always put on a solid show. Chris works the crowd masterfully and has consistent, steady, strong vocals. The man's ability to hold a growly scream is impressive. Brian's guitar work was on pointe and hitting hard, and Starla worked her keyboards while adding backing vocals that offset Chris' muscley snarls beautifully.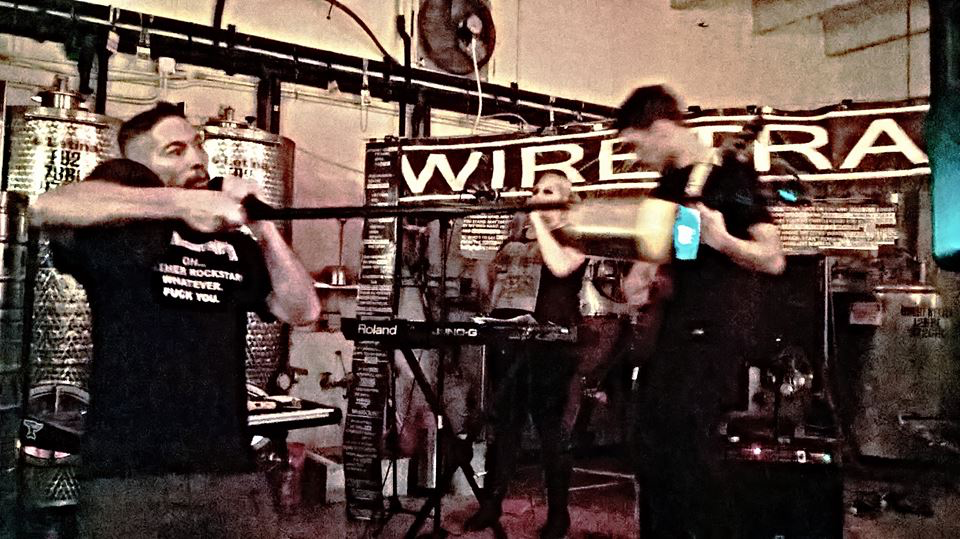 On to headliner, Larva. Holy shit what a performer. While Larva has performed with a variety of people on stage in the past, this incarnation of Larva consisted of merely Inquest, a laptop, and his wireless mic.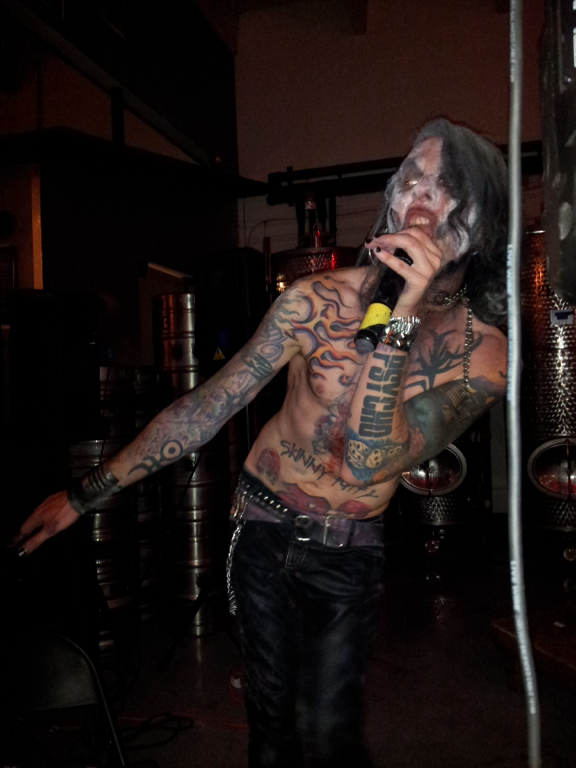 One moment you're watching Inquest twiddle knobs on his mixer, then suddenly he's in front of you looking you in the eye screaming like a banshee in your face with dark, high-energy danceable industrial and murderous samples. Musically there are definitely elements of Leaether Strip and other classic industrial influences to be found in Larva's music. Monstrous growls that could rival some black metal vocalists came from a man that danced and flailed in the crowd with a smile on his face as often as he snarled.
As much as we all were having a good time enjoying the show, it seemed as though Inquest was just as thrilled to be performing.
Everything was so kinetic about this show and it's almost blasphemous to post a still photo, but Inquest played off of those that were most receptive to his performance, and this woman danced with the enthusiasm of a 21-year-old while the two held everyone's attention.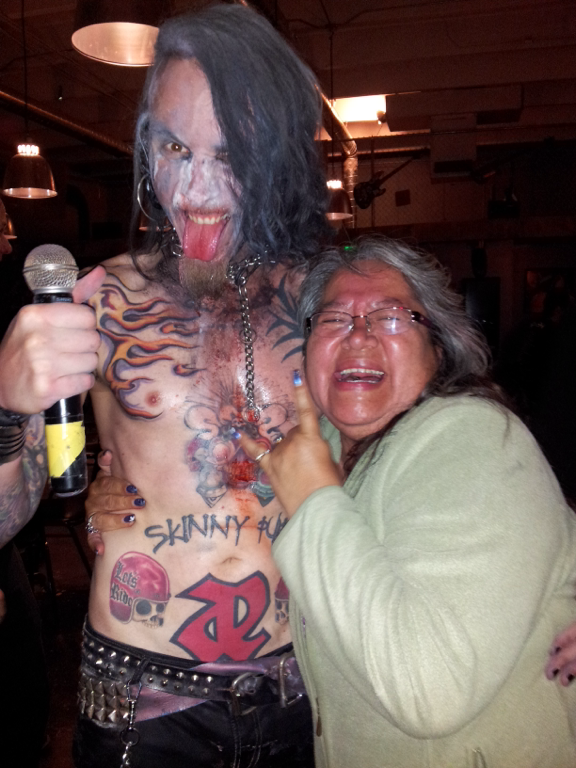 Comments from attendees ran the gambit of, "That was exhilarating!" to "That was like our own private concert!"—and it really was. This was the first night of the Abominations Tour and we'd highly recommend trying to catch the show if you have the opportunity.
You may also like...