:News: Celldweller Releases New Modular Synthesis Album 'Transmissions: Vol. 02'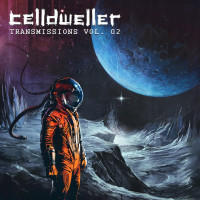 Highly-acclaimed songwriter, producer and sound designer Celldweller has once again dove into the realms of experimental, modular synthesis with his latest release Transmissions: Vol. 02.
The record is out worldwide now via the FiXT Store, Spotify, iTunes and other major retailers.
Along with releasing the record, Celldweller has premiered a live performance of "Lost In My Own Little World," which, recorded in one take, features the use of famed modular vocal synth the Moog Vocoder.
Transmissions: Vol. 02 showcases Celldweller mastermind Klayton pushing the boundaries of the electronic soundscape—using an array of sonic recording technology to send the listener into a galaxy far away from planet Earth.
Watch the "Lost In My Own Little World" live performance:
Tags celldweller
You may also like...