:Music Video: Celldweller – "Lost In Time"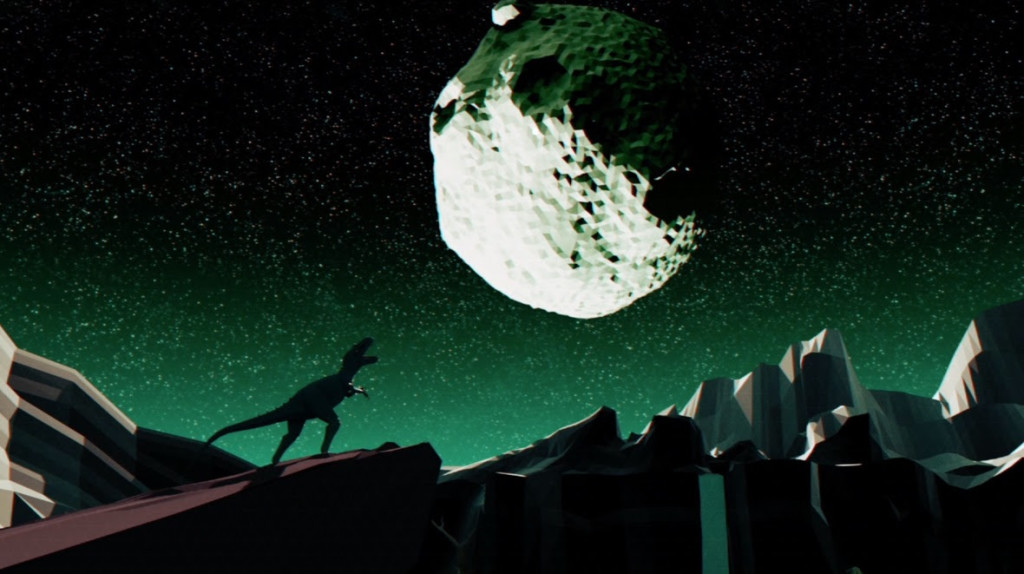 Genre-blending electronic rock artist Celldweller has released a mind-bending music video for "Lost In Time." The 7-minute track, which is featured alongside dystopian polygon animation, comes straight off of Celldweller's latest LP, End of an Empire.
It premiered via Diffuser.fm, the video sends viewers into a world where dinosaurs reign supreme and the concept of time is turned upside-down.
Watch "Lost In Time":
Klayton (Celldweller) had this to say about "Lost In Time":
"As a kid, I was a huge dinosaur fan. They are the perfect example of a species lost in time. What would make dinosaurs cooler? Turning them into cyborgs with lasers!"
The song comes off of Celldweller's End of an Empire record. It originally appeared on the first chapter of the four-part album, Time. It is also due to appear on the final album, to be released later this year.
Facebook │Twitter │YouTube │Soundcloud
Tags celldweller
You may also like...