:Club Night: 7ven Returns June 10th @ World Famous Doll Hut, Anaheim, CA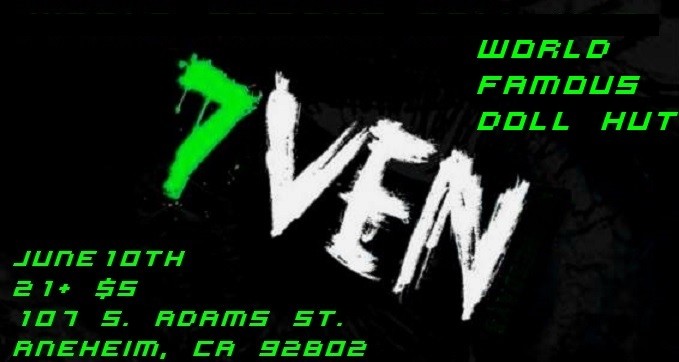 June 10 2015 – Starting at 8pm
World Famous Doll Hut
107 S. Adams St.
Anaheim, CA
7ven, the OC's very own Goth and Industrial hangout is returning. They will be open June 1oth at the World Famous Doll Hut in Anaheim, CA and it promises to be a night  to remember.
Also, it's Gn0m3's birthday bash!
Genres: Goth, Goth Rock, Industrial, EBM, Darkwave, Trip Hop, etc.
DJs:
DJ Gn0m3
DJ Saint AKA Donovan Canales
DJ Gunblaid
DJ Morose
Vendors:
Terri from Ipso Facto
Tarot Readings by Anthony Sharp
Entry:
21+ w/ID
Free with RSVP
Great beer prices
Free parking in lot and on streets
You may also like...