:Special Event: Club Ascension – DJ Daniel Graves – June 6, 2015 – @ The Kava Lounge, San Diego, CA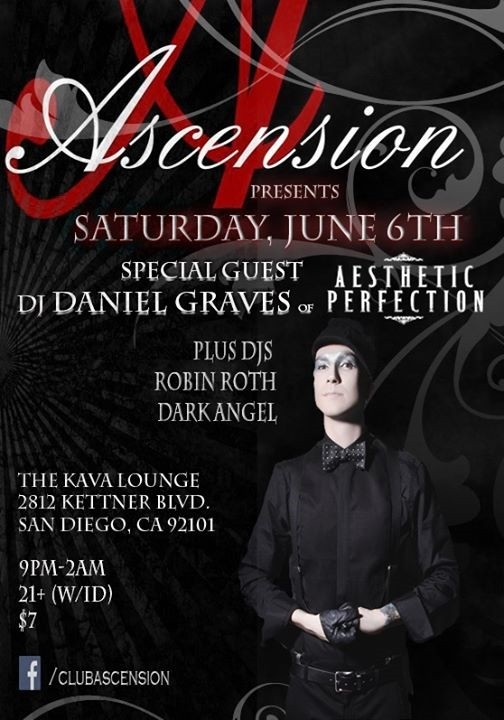 Saturday, June 6, 2015
Club Ascension
The best in dark underground dance music: Darkwave, Ethereal, Goth, Industrial, EBM, and more.
Special Guest DJ Daniel Graves (Aesthetic Perfection, Necessary Response)
DJs:
Robin Roth (91X, Sabbat, Ascension, Pussy Galore)
Dark Angel (Therapy, Underworld, Angels In Agony)
The Kava Lounge
2812 Kettner Blvd.
San Diego, CA 92101
9pm
21+
$7
You may also like...