:The Oontzcast: Episode 210
Album of the Month : nTTx
Facebook for nTTx
Website for nTTx
This week Scott and Adrienne from SML8 join Gn0m3 and Shibari – discussing soul sucking and well…. Candy. What? They go together!
Oontzcast Intro Music- Flammpunkt
01. nTTx – Falls Beautiful
02. SML8 – Vulture
03. Blinky Blinky Computerband – Regulated by Machines feat. Cyradium Six
04. ACYLUM – the rhythm of violence  (feat. wynradtage)
05. JUNKSISTA – Devour Your Heart
06. E-Craft – Kill The Fakes
07. Miss Construction – Electro Beast
08. PSYCLON NINE parasitic
09. Nitzer Ebb – Kiss Kiss Bang Bang
10. Skinny Puppy-Spasmolytic
11. 3Teeth – Sell Your Face
SML8- FACEBOOK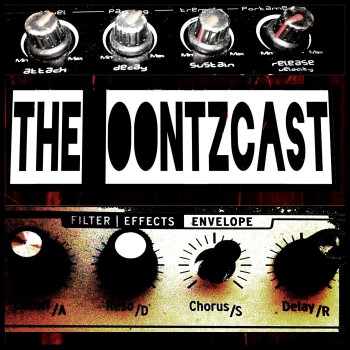 Tags 3TEETHAcylumBlinky Blinky ComputerbandE-CraftFlammpunktJunksistaMiss ConstructionNitzer EbbnTTxPsyclon 9Skinny PuppySML8
You may also like...