:News: Kevorkian Death Cycle Releases New Album 'I AM GOD'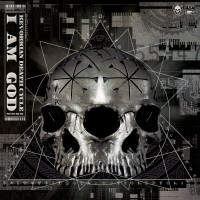 Los Angeles based Kevorkian Death Cycle was founded by Ryan Gribbin and Roger Jarvis in the early 1990s. The band has circled North America three times, touring with bands such as Front Line Assembly, Front 242, Project Pitchfork, Rammstein, and many more. In that time they were able to release three albums, a single, and a reissue of the ever sought after debut album, Collection for Injection, through Metropolis Records.
Fast forward over 12 years later and now signed with Negative Gain
Productions, they are back with 3 out of 4 original members. I Am God marks the 5th studio album from Kevorkian Death Cycle with more music, more synths, and
more imagery than ever before. With an exclusive premiere on Bloody Disgusting , the video was released on April 1st, 2015; with social media campaigns and live shows scheduled, you will be sure to see and here them
again soon!
https://www.facebook.com/KevorkianDeathCycle
https://ngpofficial.bandcamp.com/
https://twitter.com/kevorkiandcwww.negativegain.com
https://www.facebook.com/pages/Negative-Gain/212061438836984
https://twitter.com/NGPNegativeGain
You may also like...