:The Oontzcast: Episode 207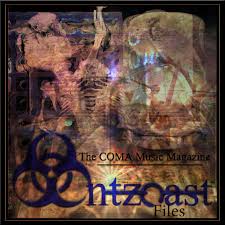 Gn0m3 and Shibs have special guest star Evan from Machines On Blast. Much mayhem and silliness in this episode, as we feature music from The Oontzcast Files, an 83 track compilation put together by Shibari, mastered by Frank from Flammpunkt and available to you FREE on Bandcamp.
Now back to our game of "Would You Rather" .
Elektro Villain – A Ghost in the Way (Between the Lines)
Machines on Blast – Expanding
Elektronika – Bleed
Bloodwerks – Consumer Whore
UCNX – Absolute Zero (Ultimate Mix)
Imminent Violence – Diseased
Microwaved – Ascension
Syn Server – Counter Strike
Double Eyelid – Diamond Cutter
Toxicanima1 – Digital Holocaust
Man Woman Machine – Drop
9th Evolution – Episodic
Endless Sunder – Estranged
You can download The Oontzcast Files FOR FREE  here .
Tags 9th EvolutionA Ghost In The WayBloodwerksDouble EyelidElektro VillianElektronikaEndless SunderGn0m3Imminent ViolenceMachines On BlastMan Woman MachineMicrowavedShibari ReissSyn ServerToxicanima1UCNX
You may also like...