:Feature Article: Nothing Gold Can Stay – A Farewell To XP8 And Ad Inferna
Nothing Gold Can Stay – A Farewell To XP8 And Ad Inferna
By Shibari Reiss
Nature's first green is gold
Her hardest hue to hold.
Her early leaf's a flower;
But only so an hour.
Then leaf subsides to leaf.
So Eden sank to grief,
So dawn goes down to day.
Nothing gold can stay.
Remember The Outsiders by S.E. Hinton? That pivotal moment when Ponyboy lays dying and Johnny Cade cries, "Stay gold Ponyboy…stay gold"?
I often think of those words, when I see an artist/artists retiring from what they love. While many were not shocked when XP8 made the final announcement to say "adieu," I think many were hoping that Marco and Markko would change their minds and that they would continue bringing their amazingly danceable beats.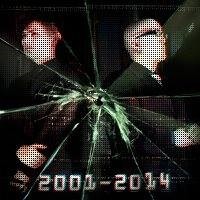 While we have all seen the sometimes embittered posts from Marco Visconti that ran across social media regarding the demise of XP8, I think we all find it sad when yet another one of our family members calls it a day. Many did not see the quiet and humble goodbye that Marco left on his DJ page:
"Before I dissolve the DJ and band pages, I would also add something else: an apology to all the people I have had countless fights on here on the net, especially in the past few years. For what it's worth, I can now admit I used this medium to vent lots of my frustrations and pain I was enduring in my personal life, and now that things are settled once again and I can see clearer, I realise how most of the time my rants were unnecessarily harsh.
"They say people mature with age.
"Possibly this is what happened to me.
"Good bye everyone, it's been a fun ride."
— Marco Visconti, April 7, 2015 at 1:25 p.m., London, United Kingdom

Many also did not notice that Ad Inferna issued a public statement saying that they, too, were going to be saying goodbye as a band:
"Finally, VVA and I decided that Ad Inferna has lived the life it will live and will no longer continue. We took that decision for several reasons, including the desire to stop before making an album that doesn't fit our personalities anymore. Instead of changing members, we decided to stop completely and turn the Ad Inferna's final page for good.
"Albums like "L'Empire des Sens," "There is No Cure," and "Opus 7: Elevation" will forever be our highlights. It is the albums like TnD, or the remixes we did that concern some of the reasons for our split. The lack of live performances, the distances and the differences of goals between us are the other reasons.
"Other more personally detrimental reasons include the desire to perform live by some members, but another member in the group's lack of desire, despite requests from large festivals, record labels and fans. The physical distance we now have is another reason. And finally, our opposing ideas of what success means and what goals we should have are the final nails in the coffin to the demise of Ad Inferna.
"We would like to thank all the people and artists who have been supporting us for 15 years now: all our album guests, our label managers, distributors, the amazing people we have worked with and all the people who have understood us and the reasons why we changed so much after our first album.
"Ad Inferna is forever in our mind, but it is no longer on the scene and we are proud to claim that "Opus 7: Elevation" will be the last album. There's no coming back, nothing else from now on, and any kind of featuring, references or remixes mentioning Ad Inferna will be considered non-legit.
VoA"
— Ad Inferna, April 3, 2015 at 11:00 a.m.
I find that I am a person who does not like change, and while we live in a world where the only certain things are death and taxes…the death of bands that have been such a huge influence on our community is for the lack of a better sentiment…heartbreaking.
I have had personal interaction with both bands, and I am very sad to see such a loss. Marco Visconti was one of the first interviews that I conducted with The Oontzcast. While he is very outspoken, he was kind, soft spoken, and completely open in our interview. He was generous with his time and talked to me at length about music and the business of music.
Ad Inferna, also completely generous and kind. They were one of the first bands to agree to participate in The Oontzcast Files compilation that I worked on. Without hesitation they sent a track to include.
Both bands have contributed amazing music for us to listen to, dance to, and identify with.
While this is the close of a chapter, I hope that in time we may see each of them again.
Until that time…stay gold my friends…stay gold.
You may also like...