:Tour Information: EN ESCH 2015 Tour Schedule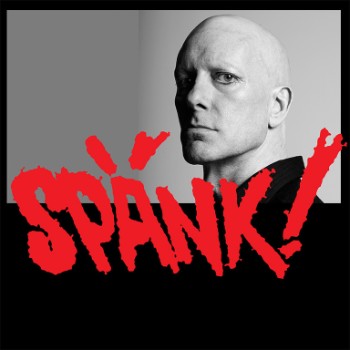 Legendary ex-KMFDM and current SLICK IDIOT frontman EN ESCH is touring in support of his new album SPANK!!!
Crossing coast to coast, in both the United States and Canada, EN ESCH brings SPANK to North America!
Here are some dates! More to come soon! Keep a look out and spread the word!!!
5/14/2015 Toronto, ON Bovine Sex Club
5/15/2015 Buffalo, NY Broadway Joe's
5/17/2015 Columbus, OH The Shrunken Head
5/20/2015 Pittsburgh, PA 31st Street Pub
5/21/2015 Wilmington, DE Mojo 13
5/23/2015 Baltimore, MD Club Orpheus
5/25/2015 Richmond, VA Fallout
5/26/2015 Atlanta, GA Masquerade
5/28/2015 New Orleans, LA Hi Ho Lounge
5/29/2015 Austin, TX Elysium
5/30/2015 Houston, TX Numbers
6/4/2015 Los Angeles, CA Complex
6/5/2015 San Diego, CA The Bancroft
Event details coming soon!
6/7/2015 San Francisco, CA DNA Lounge
6/10/2015 Salt Lake City, UT Metro Bar
6/11/2015 Boise, ID Crazy Horse
6/13/2015 Seattle, WA The Highline
Event details coming soon!
6/14/2015 Portland, OR Star Theatre
6/15/2015 Vancouver, BC The Red Room
Event details coming soon!
6/17/2015 Calgary, AB Dickens
Event details coming soon!
6/19/2015 Regina, SK Mojo Club
Event details coming soon!
6/20/2015 Winnipeg, MB Hard Wired @ Ozzys
Event details coming soon!
6/25/2015 St. Louis, MO The Crack Fox wsg GoFight
6/26/2015 Chicago, IL Cobra Lounge wsg GoFight
6/27/2015 Detroit, MI Small's wsg Go Fight!
7/4/2015 New York, NY STIMULATE
Event details coming soon!
After a wildly successful crowdfunding campaign, SPÄNK was released on DISTORTION PRODUCTIONS (Electronic Saviors, Stoneburner, Spider Lilies) on Feb 10th 2015. EN ESCH has also enlisted the help of High Road Publicity, to promote the album and tour. SPÄNK is expected to open a new chapter in EN ESCH's already illustrious career and he is joined on the album by friends, Tim Skold (KMFDM, Marilyn Manson, Skold), Guenter Schulz (Ex KMFDM, Slick Idiot), Jim Marcus (Die Warzau, Go Fight), Trixy Reiss (Crystal Method) and more!
Joining the esteemed artist, will be Buffalo based upstarts Ghostfeeder. Ghostfeeder recently signed to Beyond Therapy Records and with 4 EPs under their belt
as well as their newest video being a collaboration with Chris Corner (IAMX) AND appearances on 2013 Vans Warped Tour plus sharing the stage with notable acts such as Blink 182, Powerman 5000, The Bunny The Bear, Genitorturers, Nonpoint, Royal Blood, and Filter; En Esch couldn't be happier with the support!
Tour Dates to be announced soon!!!!
You may also like...